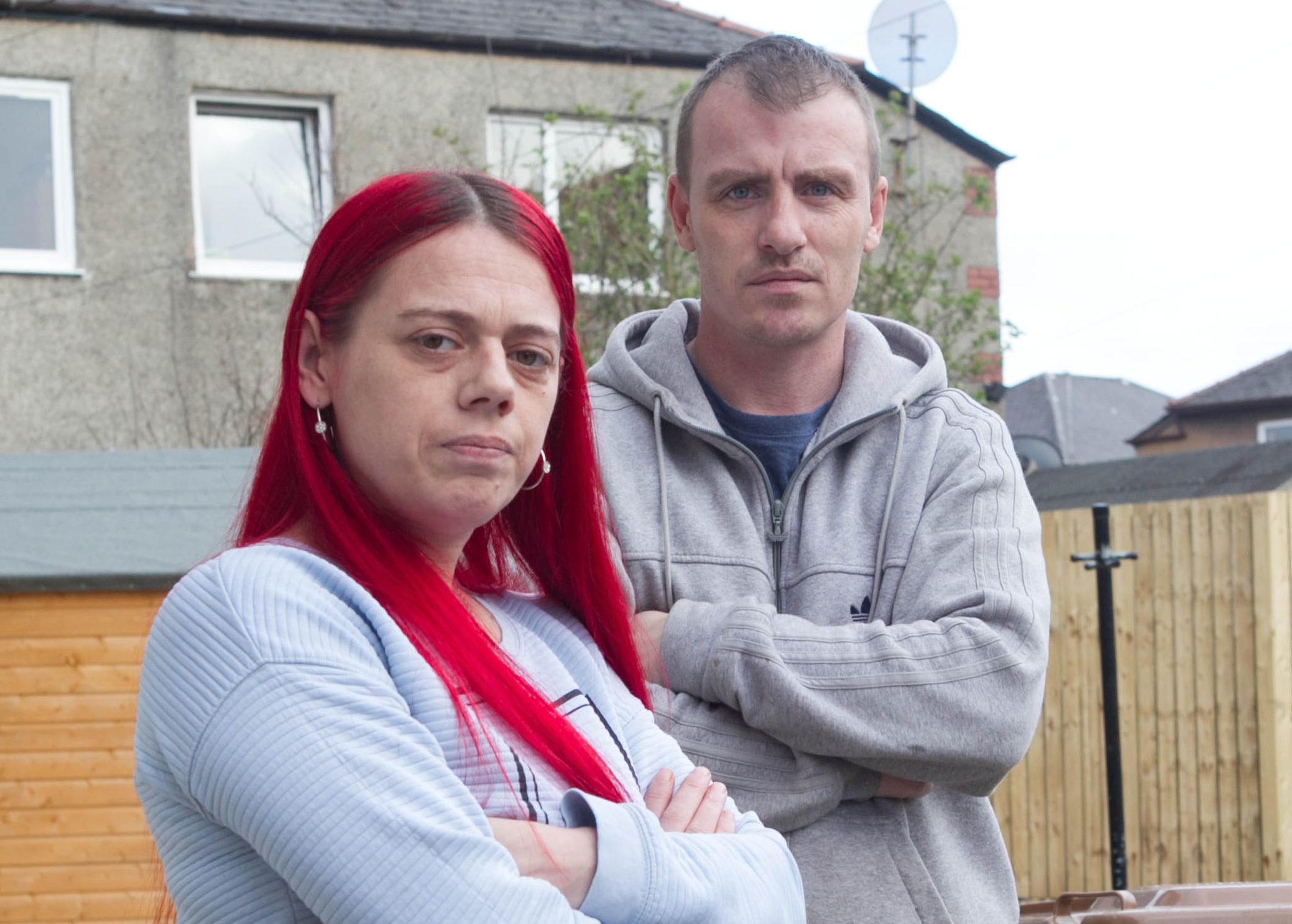 A GRIEVING mum has been left "devastated" after a report into her daughter's death cleared a GP of any wrongdoing.
Tragic Britney Mazzoncini, 16, took an overdose of anti-anxiety tablets prescribed to her by a GP, after suffering merciless taunts at the hands of Facebook bullies.
Mum Annette McKenzie, who is pushing for the law to be changed to prevent under-18s being prescribed medication without parental consent, complained the doctor failed to recognise Britney was suffering from depression, failed to properly advise her, make a referral to mental health services, or to initiate proper safeguarding procedures.
The complaint was probed by the General Medical Council (GMC) which has ruled no action will be taken against the woman GP who prescribed Britney the anti-anxiety pills.
As part of its inquiry, the GMC sought advice from an independent expert who provided a professional opinion which did criticise a number of key points, namely:
The fact treatment of the teenager was carried out without support from a fully-qualified GP.
For not arranging to review Britney's case sooner, given the fact she refused to see a specialist.
And for following adult guidance for the drug – prescribing more than 80 tablets – a factor that left Britney's treatment for "night panic attacks" below the standard expected in their eyes.
The GP at the centre of the case however, countered these claims, saying it was not clear Britney was suffering from depression and that as a 16-year-old she had the full capacity to make her own decisions and there was no reason to suspect that capacity was impaired.
Annette, 35, hoped the 14-page ruling would bolster her campaign to stem the flow of potentially-lethal drugs to vulnerable adolescents.
"The GMC's refusal not to find Britney's GP at fault has been a devastating blow," she said. "I am working on an appeal now."
Annette, who believes the current system is "letting young people down", only found out Britney had been prescribed the drugs AFTER she died of an overdose last July.
She had been given a month's supply of the powerful beta-blockers and took an overdose 16 days after her appointment with the GP.
Annette had been unaware of the prescription and had mistaken their side-effects, such as tiredness, for typical teenage behaviour.
She fears doctors are handing out anti-anxiety pills "like sweeties", a worry compounded by the fact Britney's boyfriend was prescribed the same drug by a separate doctor to help him cope with her death.
"I am distraught at the GMC's refusal to find the GP negligent," said Annette, who cradled dying Britney in her arms after finding her collapsed in her bedroom following an overdose of the drugs.
"She gave a teenager with a history of depression enough drugs to kill her. What does it take to be reprimanded by the GMC?"
At present, GPs do not need to seek parental consent to prescribe medication to 16-year-olds, if they are deemed able to understand the nature of the treatment and potential consequences – as was the case with Britney.
But Annette believes the strength of some mental health medications means it is vital parents and guardians are "fully involved and aware of the circumstances, allowing them to support treatment" and safeguard their children by taking control of pills and dispensing them as required.
The campaigning mum – who was urged to take Britney's case to the GMC by another doctor – said she will continue her fight.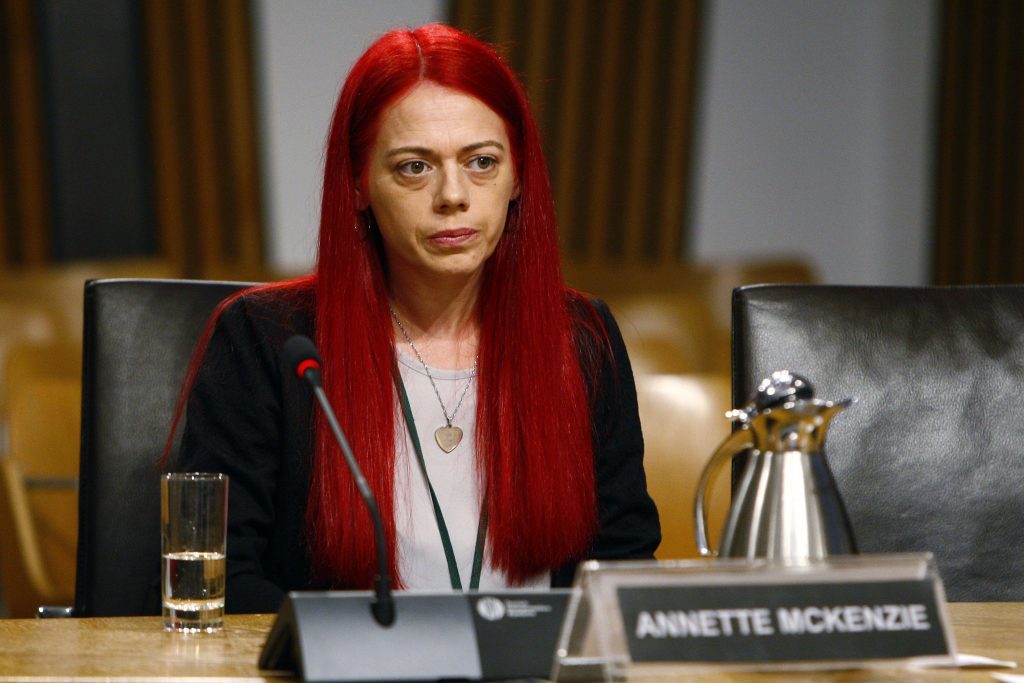 "We are appealing this as we feel angry that the right decision has not been made," she said. "Britney's dad Raymond and I won't stop until our daughter gets justice and other young people are protected."
In her complaint, Annette accused doctors of dispensing drugs like "candy".
She alleged that the doctor's treatment was reckless and directly contributed to the death of her daughter.
However, an investigation into the circumstances looked at the GP's medical notes taken during the consultation, which found Britney WAS offered psychological counselling, but turned it down.
The medical expert prescribed her the anti-anxiety pills, explained how they should be taken and arranged to see Britney again in four weeks.
Tragically, Britney took an overdose before she could be seen again.
The expert commissioned by the GMC to look into the circumstances, questioned the GP's isolated handling of Britney, without help from more experienced staff, and said the teen should have been referred to the Children and Adolescent Mental Health Services for specialist help.
The failure to consider such a referral resulted in Britney's treatment falling "seriously below the standard expected", the expert said.
The doctor, who started as a trainee with the Thurston Road practice in Glasgow in 2012, is understood to be an excellent employee with an impeccable record.
The GMC found there was "compelling evidence" doctors of greater experience would have acted the same way.
They ruled a tribunal "would be unlikely to find her fitness to practise is currently impaired" and said the "case should be closed with no action".
Crucially they said it was clear she had offered to refer Britney to a specialist, but the offer was declined.
The body said in its decision reasoning: "It does appear there was significant information in (Britney's) personal life that was not shared, that had it been known may have changed the outcome of the consultation."
At home in Hillington, Glasgow, Annette can barely conceal her anger at the findings.
"The GMC's refusal to reprimand her won't stop me and Raymond campaigning to protect teenagers," she added.
"Losing Britney has destroyed our happiness."
Annette is now planning to appeal the GMC's decision and is being backed by MP Chris Stephens, who has supported the family through their ordeal.
"I am happy to provide what assistance Annette needs to get justice," the politician said last night.
The GP practice said it would not comment.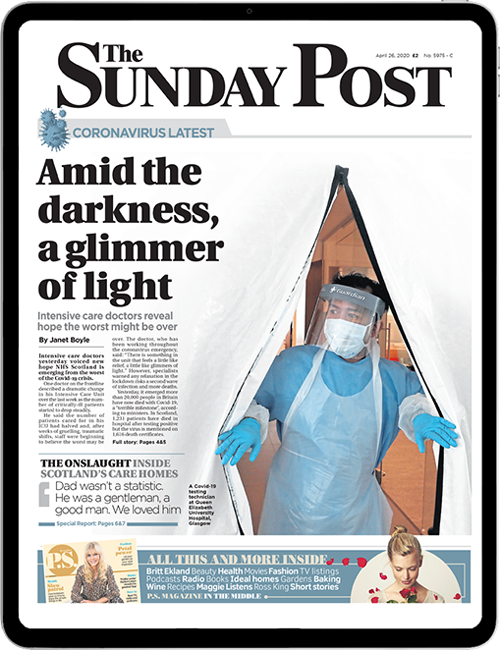 Enjoy the convenience of having The Sunday Post delivered as a digital ePaper straight to your smartphone, tablet or computer.
Subscribe for only £5.49 a month and enjoy all the benefits of the printed paper as a digital replica.
Subscribe