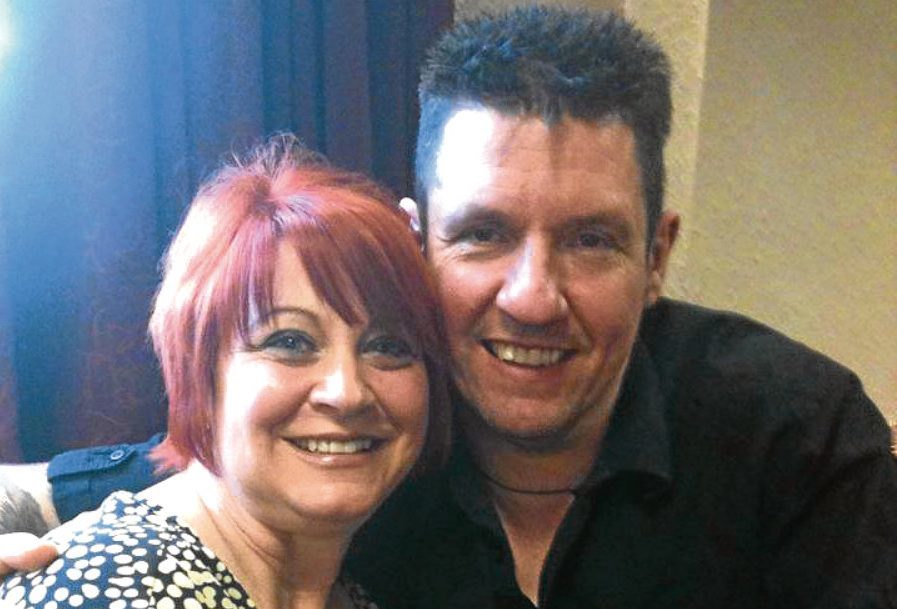 MUM-OF-FIVE Rachel Parsons found a lump on the inside of her cheek on Boxing Day, 2007.
Unlike most of us, she was aware that it could be a symptom of oral cancer and decided to get it checked out.
That should have signalled the start of timely treatment but unfortunately for Rachel, from Coventry, her dentist misdiagnosed her symptoms.
"I don't know how I was aware of what it could be, I just knew it wasn't right, and somewhere in the back of my mind I just thought 'mouth cancer'," says Rachel (45).
"It's not a well-known cancer, not one that usually springs to mind.
"I've spoken to lots of people since my diagnosis and they all say: 'Oh, mouth cancer? I've never heard of that.'
"That's quite scary really because as people aren't aware of it, it's often diagnosed too late.
"I went to my dentist, but he told me it was lichen planus, a kind of rash, and to not worry about it.
"So, obviously, I didn't — he knew his job, he knew what was right, so my life carried on with five small children.
"I went back six months later for a check-up and again he said: 'I'm not worried.'
"By this stage, though, it was really not very nice because I kept biting it, making it worse.
"I was concerned and asked him to refer me, which he very reluctantly said he would — but he didn't.
"That was in June, then my mum read an article about someone who'd lost their child to mouth cancer and she phoned and told me I had to go and see my GP.
"I phoned first thing on Monday, got an appointment that morning and he said: 'I told you to see the dentist months ago.'
"I said: 'I did and he told me not to worry about it.'
"He sent a fast-track referral and I was seen on Thursday, and had a biopsy on the Monday.
"The night before I went in to get the results, I had a major premonition.
"I saw everything the way it would happen — and it did.
"It was buccal mucosa squamous cell carcinoma in the lining of my right cheek, so I had all that removed and replaced with a graft from my forearm.
"People look at my arm and you can see them wondering what happened, and when I explain I had mouth cancer it confuses them!
"When I came home I didn't want to upset my children so I told them my arm was a bear attack, my neck was a shark and because they took skin from my tummy for my arm we said that was a jellyfish.
"I spent nine and a half hours in surgery, because they had to take the main vein out of my arm so the cheek got a good blood supply.
"They had to put so much flesh inside my cheek to make sure it took that for the next year, I was going back every couple of weeks to get a little bit shaved off."
That lengthy surgery wasn't the end of Rachel's troubles.
"That first year was just awful," she says.
"I spent more time in hospital and sleeping than I ever had. And I kept getting infections.
"That wasn't easy with five kids between the ages of 11 and one.
"It was hard for my husband, Tim, who's a fireman and had to get used to this being a situation in which he couldn't just rush in and save the day!
"I've gone through the five-year landmark and things are really good, but a cancer survivor will live with it every day.
"I seem to have a scare once a year," she confides.
"A couple of months ago, I went to my GP because I was getting really bad pains in my jaw and I was referred back to my consultant and my dentist.
"Every pain that I get in my mouth, you just go through it all again, thinking: 'Is this it?'
"I have no feeling on that side of my face so when I do get a pain, I think: 'This must be sore because I'm actually feeling it.'
"It's constantly with you, but you carry on, and my life now after cancer is amazing.
"I live it to the max with the kids going here, there and everywhere — it was a wake-up call."
---
READ MORE
Family and a secret diary keeps unstoppable mum with terminal cancer going
Maggie's Centre cancer safe haven celebrates 20th anniversary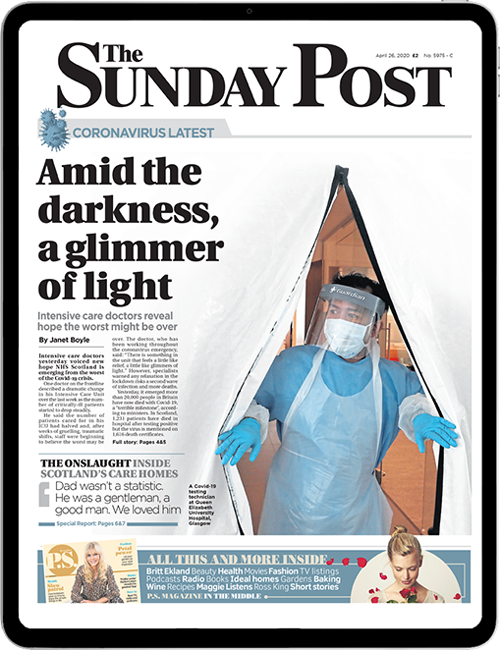 Enjoy the convenience of having The Sunday Post delivered as a digital ePaper straight to your smartphone, tablet or computer.
Subscribe for only £5.49 a month and enjoy all the benefits of the printed paper as a digital replica.
Subscribe