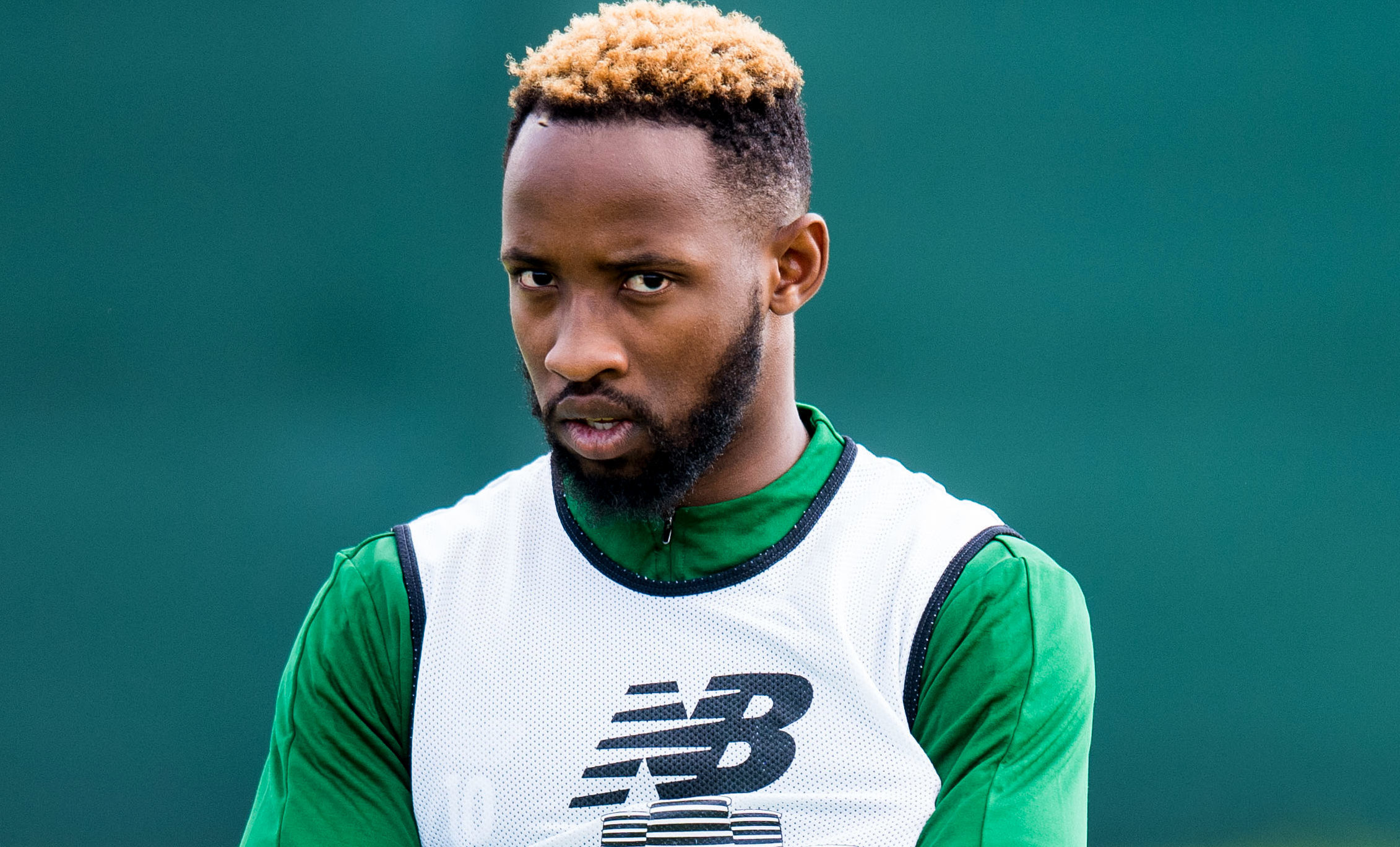 MOUSSA DEMBELE'S dramatic exit will be one of the chief topics for discussion when Celtic hold an inquest into the club's transfer window failings.
Manager Brendan Rodgers will meet with powerbrokers Dermot Desmond and Peter Lawwell to review a chaotic month involving Dembele, Dedryck Boyata, John McGinn and Scott McKenna.
The French Under-21 internationalist, it is understood, was told by the Hoops manager on Friday morning he would never play for him again because he was a bad influence on his fellow professionals.
Already furious about Dembele's comments on social media hours earlier, Rodgers banished him from the group and sparked his £19.7m deadline-day move to Lyon after he'd thrown a strop in a Lennoxtown training session.
The message that was later echoed in a statement issued by Rodgers, which referenced the need to protect the culture and environment which had been created at Celtic.
It was just the latest problem to hit the club in what has been a troublesome window, and one which has given the annual debrief between the men in charge plenty to discuss when they sit down over the international break.
Equally public was the fall-out with World Cup defender Dedryck Boyata, who refused to travel to Greece for the Champions League play-off against AEK Athens in the wake of the club's rejection of a £9m bid from Fulham.
There was frustration, too, in his attempt to bring players in.
Signing target John McGinn opted instead to move south to Aston Villa, while Aberdeen rejected repeated bids defender Scott McKenna.
Rodgers admitted: "It's clear it hasn't been an ideal window for us. But we'll review it, we'll look at the processes and everything else around it.
"Would I want to avoid having another like this one? Yes.
"I felt it was a straightforward window for us, and it was two-fold – keep the players we wanted to keep, then add the quality into key areas of the field. Which I didn't think was many.
"But it's never as straightforward as it should be. We will review it all, and try to ensure in the next one we can be better.
"That is regular for us at this time of year. It has been a busy period and we will assess it after this period is done.
"There are clearly things we can improve on and get better. But, listen, this is management, everything does not always go smoothly.
"So you just have to deal with it and focus and concentrate on what you do, which is the coaching, the preparation of the team and sending them out there to perform at the best level that they can.
"Experience tells me that is all that is important."
Rodgers has meanwhile rejected criticisms made in Steven Gerrard's autobiography he was over-confident going into 2014 Liverpool v Chelsea match in which Gerrard's slip infamously handed Manchester City the title.
"They're Steven's feelings, aren't they?" he said. "But that's what he thought. There's no right or wrong in it.
"There was certainly no over-confidence from my perspective.
"Listen, Steven's always been someone who has standards. When we worked together, that was something which was paramount to work at that level.
"There has to be an expectation and standard to work around everything.
"So I'm sure he'll take that side of it into management as well. He's been a captain so he wants to lead. He's happy to lead.
"I think he's done very well at Rangers, and they will gain confidence from the European qualification.
"He's obviously had a look at it last season, He's spoken to the people involved and believed he would get investment to improve the squad, which he's done, bringing in some good players."
Familiarity with his Old Firm opposite number is nothing new to the Celtic manager. He was friendly with Gerrard's predecessors, Mark Warburton and Graeme Murty.
"You go in, and there are friendships and relationships there. But the minute you get out there, you're desperate to win for your team and your club," said Rodgers.
"There was always a calmness surrounding Steven as a player, and I would say that is something he will certainly need in an Old Firm game – it is important.
"He has also got good experience behind him with Gary McAllister, both in terms of knowing what Rangers are about, and knowing the game.
"And he has empathy for his players. He'd never have struck me as a guy who wouldn't understand what he was getting into.
"He understands the level of player he's working with, and is trying to maximise what he has.
"How this match will work out for him and for me, time will tell. I never go into them thinking it will be easy.
"It doesn't matter how a team is doing, the other one can come in with a result."