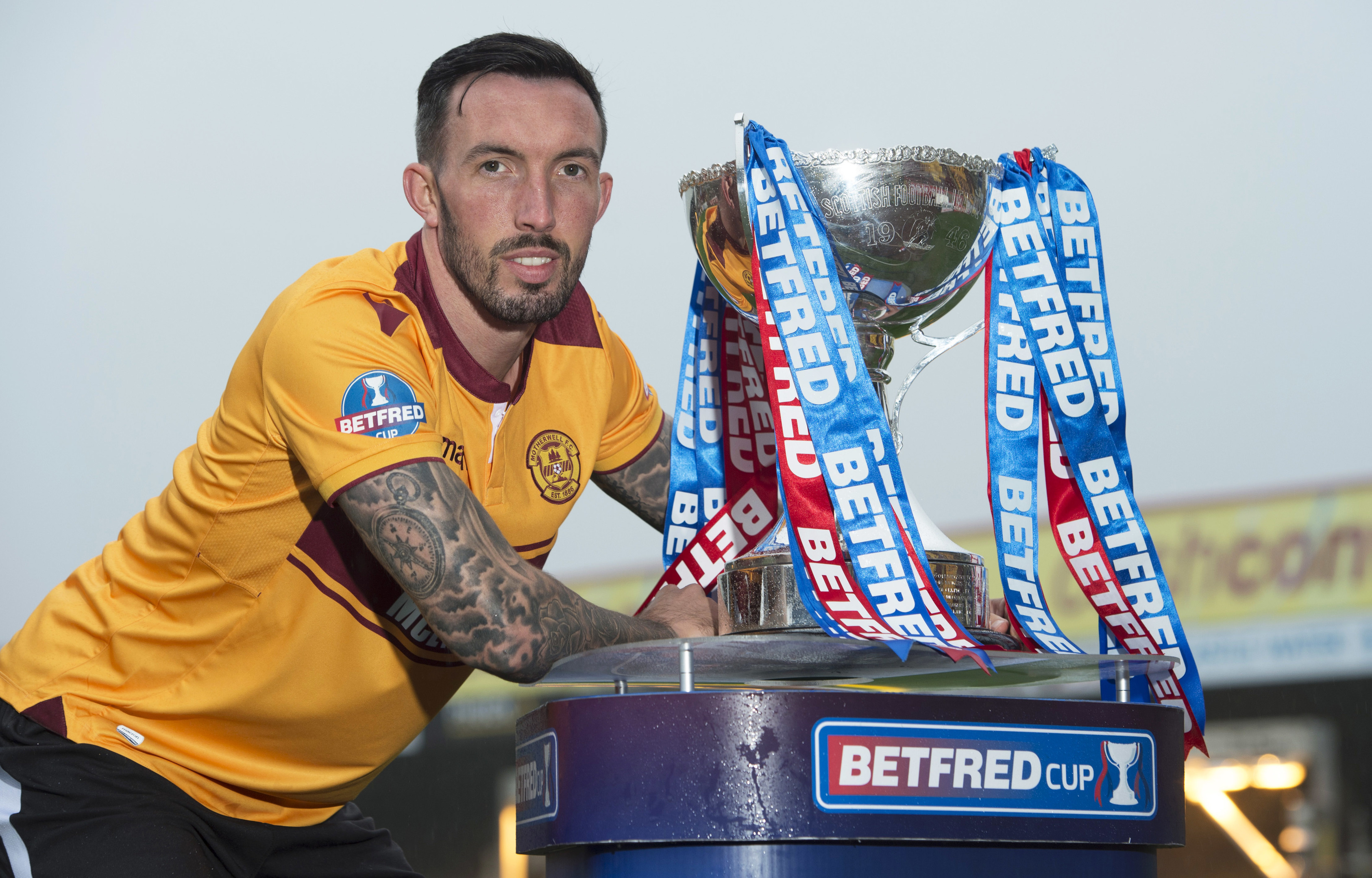 RYAN BOWMAN has always been the type of player to roll up his sleeves to get the job done.
But he's adamant that his elbows aren't the dangerous weapons some people claim they are.
The Motherwell striker found himself at the centre of controversy after helping the Steelmen reach this afternoon's League Cup Final.
Rangers defender Fabio Cardoso suffered a broken nose when the pair jumped for a ball during the semi-final.
The 25-year-old says he won't change his natural game. He can't afford to, if he wants to be a threat to Celtic at Hampden.
Bowman said: "In the first game after the semi-final, at Dundee, it was on my mind and I didn't play to the standard I have been doing so successfully this season.
"But after that, it was out of my mind.
"The manager tells me: 'When you don't challenge and you're not physical, you're no good to me'.
"It's like saying, if a winger is not crossing the ball, they are no good to you.
"Physicality is a big part of my game. If I'm not using that, the manager is right – I am no good to him.
"If you look at the stats, I've never been sent-off for that before. I've been booked once since the semi-final.
"If you watch worldwide football, you see all strikers go up and use their arms for leverage.
"I've been a bit unlucky with what's gone on.
"I think I have been booked 10-15 times throughout my whole career.
"That shows I am not a dirty player."
Bowman believes his own case mirrors that of the Motherwell side as a whole.
He went on: "We're a physical team, but we're something like sixth in terms of bookings. So we're not a dirty team.
"We're just physical. We play within the rules.
"When we win the physical battle, we like to play and we have the players who can do that."
Being involved in a major cup final is a huge achievement for a player who has spent most of his career in England's lower reaches.
He said: "I've played in the Conference and League Two in England. No disrespect to them, but the stadiums aren't great compared to the likes of Celtic, Rangers, Aberdeen, Hearts, Hibs and Hampden.
"It's different to what I'm used to, but I'm going to relish it.
"In the Conference, bar one or two teams, the games only attract a maximum of 2000 fans.
"It's the same for boys like Louis Moult and Elliot Frear who have played at that level.
"We've all gone on to do well from it.
"When I was at Hereford, we went to Barrow on a Friday night in December. It was pouring with rain, freezing cold and live on TV. We managed to win 2-0.
"But that was one of the worst games I played in. It had everything – a howling wind, it was lashing down and there was one man and a dog there. But we got the the job done."
And that's what Motherwell will aim for today – to get the job done and end Celtic's 64-game unbeaten domestic record.
They might not be pretty at times, but nobody in the Lanarkshire town will analyse their style if they bring the trophy home.
Bowman made it from a lower level but admits he nearly blew his chance at the club after a disappointing first season.
A heart-to-heart with manager Stephen Robinson won him a second chance that he's grabbed with both hands
He said: "I had scored two goals, which was nowhere near good enough.
"The manager told me he was bringing in another striker and what my thoughts were.
"I said I had a year left on my contract, and I wanted to give it another go.
"And now with the success the club has had, I am really grateful he kept faith in me.
"Hopefully I have won him over since. He seems to be happy with me."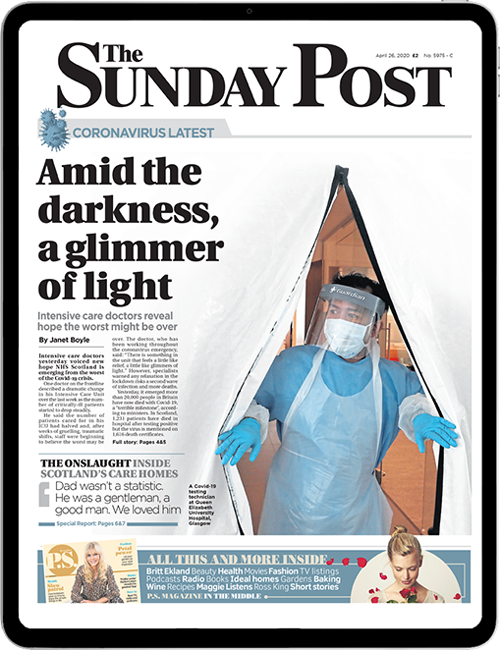 Enjoy the convenience of having The Sunday Post delivered as a digital ePaper straight to your smartphone, tablet or computer.
Subscribe for only £5.49 a month and enjoy all the benefits of the printed paper as a digital replica.
Subscribe