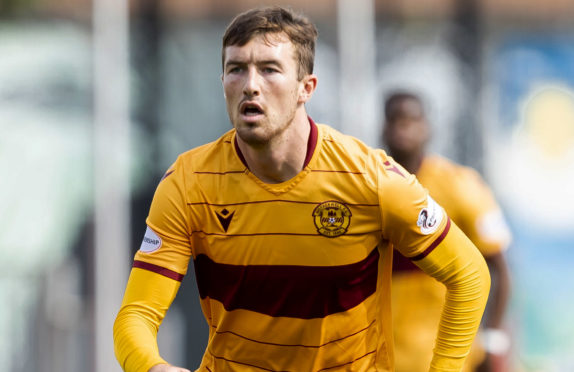 Chris Long will be a man out to make up for lost time at Ibrox this afternoon.
The Motherwell striker came close to joining Rangers in 2015 when he chose to bring his 14-year association with Everton to an end.
Mark Warburton – now manager of QPR but at the time the Light Blues boss – tried to persuade him to move north, but lost out after the Liverpudlian chose Burnley instead.
As Long explained, that turned out to be a mistake.
"Warburton and Davie Weir wanted me and, of course, it would have been great to play in front of 50,000 every other week," admitted the 24-year-old.
"But I chose not to, and ended up signing for Burnley.
"The last couple of years haven't been great, and that's down to myself, if I'm being honest.
"My mentality hasn't been right and, playing-wise at Turf Moor, I wasn't up to it for some reason.
"I know for a fact I could have played in that team, but at the time I didn't.
"I had been at Everton from the age of six to 20, so it was a bit of a culture shock to move on. It was a different style of play at Burnley to what I'd been used to, and it didn't work out.
"It's been four years now since I left Goodison. You go on loan spells and bounce about the place, and that isn't going to help your career.
"But the way my mindset is at the moment, I know for a fact that I'll get back there – and hopefully sooner rather than later.
"I don't want to be one of those like Jamie Vardy (who took a while to get to the top). He has obviously gone on to have a great career, but I want to do it now.
"This season I've got the right manager and I'm at the right team.
"Hopefully that's going to get me back to where I want to play, which is in the Premier League."
In the meantime, there is plenty to get excited about, with today's game having some special connections for Long.
"I am an Evertonian but Steven Gerrard comes from the same part of Liverpool as I'm from, Huyton," he revealed.
"I've never met him, but I had an autograph of his when I was six. 'To Christopher' with his signature.
"Half of my pals idolise him, and my family is split as well.
"To be fair, I am a bit of a turncoat – I shouldn't really be admitting that, should I?
"I was at Everton when I was six years of age, and on my first day there, I turned up in my Liverpool kit!
"I was there until I was 20 and made my first-team debut and so on. The Liverpool bit came out of me but my family is still split. My dad's side are Liverpool fans, and my mum's side are Evertonians.
"I was a Liverpool fan for the Champions League Final in Istanbul in 2005 – then obviously it turned."
To an extent anyway. The rivalry between red and blue in the UK's fifth-biggest metropolis being of a more caring, sharing nature than of blue and green in the sixth.
"Gerrard was an outstanding player, unbelievable. Everyone in the city respects him because of that," said Long.
"Now he is a manager, and he has done well. Certainly, two of my mates who play for them – Scott Arfield and Jon Flanagan – cannot speak highly enough of him.
"My girlfriend, Chloe, knew Scotty's girlfriend, so it helps with the babies.
"Coming up to Scotland, we didn't really know anyone so it was great to have someone to fall back on. And obviously the lads are good company for me as well.
"At the same time, I will be looking to get one over on them.
"We are definitely going to Ibrox to win, and bounce back from the bad result we had against Aberdeen."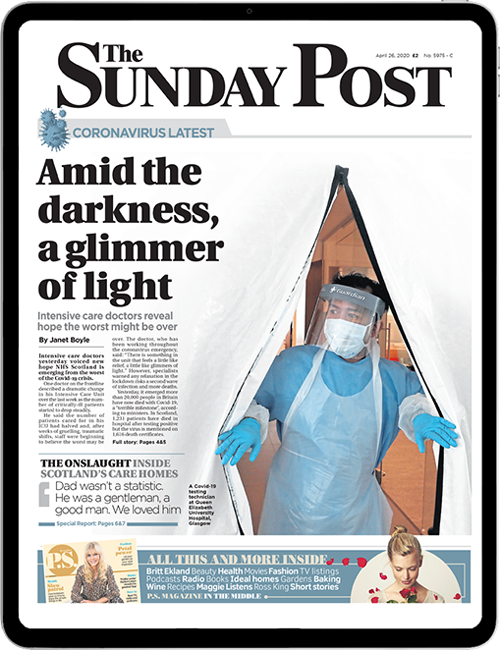 Enjoy the convenience of having The Sunday Post delivered as a digital ePaper straight to your smartphone, tablet or computer.
Subscribe for only £5.49 a month and enjoy all the benefits of the printed paper as a digital replica.
Subscribe