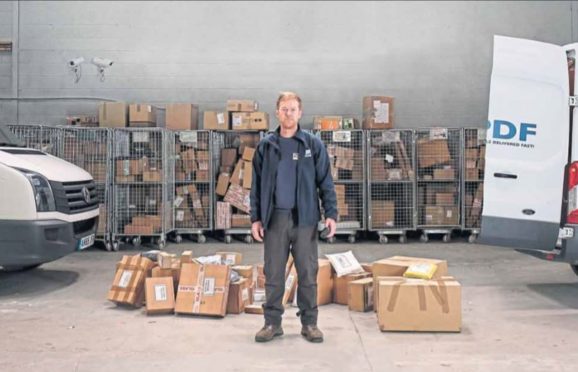 The number of Scots ­working on insecure zero-hours contracts has jumped to 70,000, we can reveal. The controversial contracts allow employers to hire staff with no ­guarantee of work and cancel shifts at short notice.
According to charities, the ­precarious nature of the jobs are ­forcing hundreds of workers to go to food banks for help.
Zero-hours jobs in Scots cities ­currently advertised on recruitment sites include agency nurses, hotel concierges, restaurant waiters, ­drivers, security guards and even funeral service workers.
According to the Office for National Statistics, 70,000 people in Scotland are on a zero-hours contract, or 2.6% of people in employment. This is a 10% increase on the previous year's figure of 64,000.
The STUC has called on the UK Government to give workers a ­statutory right to an employment contract, with a minimum of 16 hours work per week.
STUC deputy general secretary Dave Moxham said: "It's really concerning that, despite some of our successes to support workers to challenge zero-hours, we have seen a rise in the number of contracts.
"We believe there are more than 100,000 such contracts in Scotland affecting over 70,000 workers.
"The rise may in some part be due to business uncertainty in the current economic climate, which is ­exacerbated by uncertainty over Brexit. Employers may be issuing these contracts to hedge their bets.
"Zero-hours contracts remove any real control for workers over their financial affairs, causing massive insecurity and limiting housing options. These contracts also steal people's time with people unable to plan their family arrangements and social time."
The potential problems facing workers on zero-hours contracts and other jobs offering work for limited periods – the so-called gig economy – was explored by director Ken Loach in his recent film Sorry, We Missed You, where agency care worker Abby is on a zero-hours contract.
She is forced to work irregular and unsocial shifts while her husband Ricky's hopes of making a decent living from a delivery job but are shattered by punitive charges and working conditions.
Citizens Advice Scotland said it had dealt with 40,000 employment issues in 2018-19. CAS social justice spokesperson Mhoraig Green said: "Our evidence shows zero-hours contracts are open to abuse by bad employers who take advantage of their one-sided flexibility. This can leave workers with little ­ certainty about their working pattern or income, which can lead to stress and financial difficulties.
"Zero-hours contracts work for some people but we see too many cases where low or inconsistent hours make it impossible to budget, make plans or earn enough to live on at all.
"We also see cases where shifts are cancelled at the last minute, leaving workers out of pocket having already paid for travel or childcare.
"The worst cases we see involve workers facing retaliation from their employer for turning down requests to work at the last minute.
"We've also found there's a lack of awareness of what legal protections workers have. That's why we have launched a campaign to help people understand their rights and to report bad employers."
The Trussell Trust, which supports 1,200 food banks, said nearly one in 20 households (4%) it helps has an unstable income due to self-employment or being on a zero hours contract.
The Scottish Government said: "The proportion of people employed on a zero-hours contract in Scotland is marginally lower than the UK as a whole. Through our Fair Work First approach, we will attach Fair Work conditionality to as many grants, funding streams and public contracts as we can by the end of this parliament.
"Fair Work First asks employers to commit to no inappropriate use of zero-hour contracts, investment in skills and training, and action to tackle the gender pay gap. It also promotes trade union recognition and payment of the real Living Wage."
Last week figures from the Office of National Statistics (ONS) showed the number of Scots without a job increased by 8.3% from July to September, to 110,000 people.
But the Scottish Government was accused of misleading the public after Finance Secretary Derek Mackay's officials claimed youth unemployment was down, hailing a 0.3% drop in the 16-24 jobless rate.
Dr Stuart McIntyre, from ­impartial think-tank the Fraser of Allander Institute, said that fall came from uncertified figures, while separate statistics published by the ONS showed unemployment in the 16-24 age group had actually risen by 0.8% in a year. The unemployment rate in Scotland is 4%, compared with 3.8% for the UK.
Scottish Conservative shadow economy secretary Dean Lockhart said: "While flexible working will suit many people, clearly an economy cannot be too dependent on these arrangements.
"We need to see a stronger ­economy in Scotland which attracts higher paid jobs. That's why it's essential the SNP drops its anti-business agenda and starts attracting growth and investment. By doing that, better jobs would be created and the only people working on these contracts would be those who find it beneficial."
---
I'd find my wages hadn't been paid. All I wanted was a bit of dignity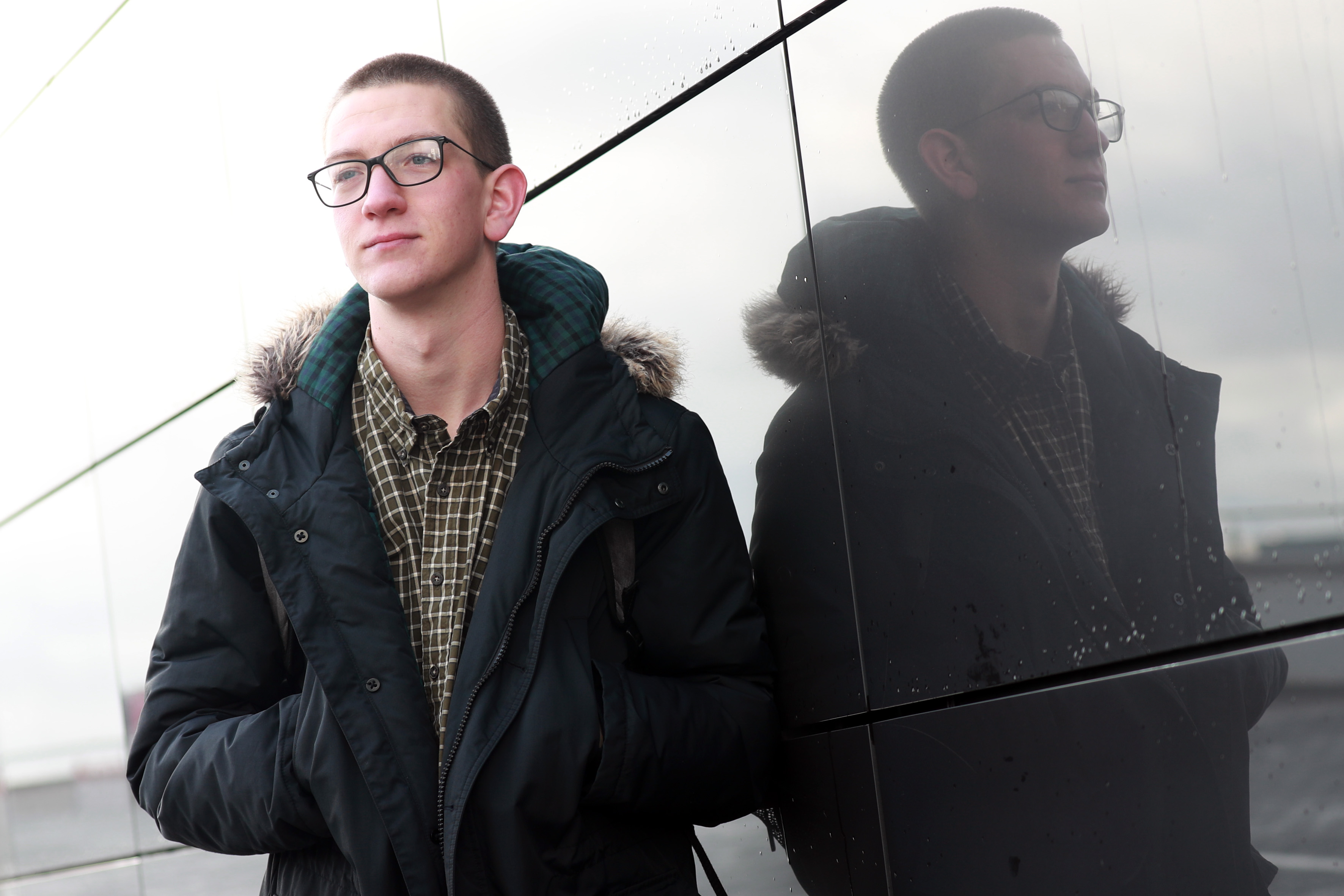 Politics and economics student Oisin Duncan, 21, worked on zero-hours contracts in a bar in Glasgow last year.
Oisin, in his second year at university in the city, said: "There were times when you would only get 12 hours' work and wait on the phone ringing to offer you more.
"The payment wasn't explained properly and I would discover that my wages had not been paid in yet.
"I wondered what food I could buy with the little money I had left in the bank.
"This was a successful bar chain that thrived, but at the expense of zero-hours contracts.
"I didn't always want to call my parents and ask for more money.
"At 21, you want to reach for a bit of independence and dignity, even when you are studying.
"It is so much worse for people who have families to support. It's wrong to see people scrabbling about for a few hours' work.
"It was demoralising and could easily make you feel down, wondering when you might get another day's work.
"The concept of people waiting to be allotted work is demoralising.
"There are thousands of children growing up with that expectation because they see their parents being treated like this.
"I now work in Iceland where shifts are regular and there's a feeling of being valued. It's
much better.
"The recovery from the 2008 crash has been built on the zero-hours economy. Sadly, that is being lauded as a success story."
---
I became ill and was cut loose with no sick pay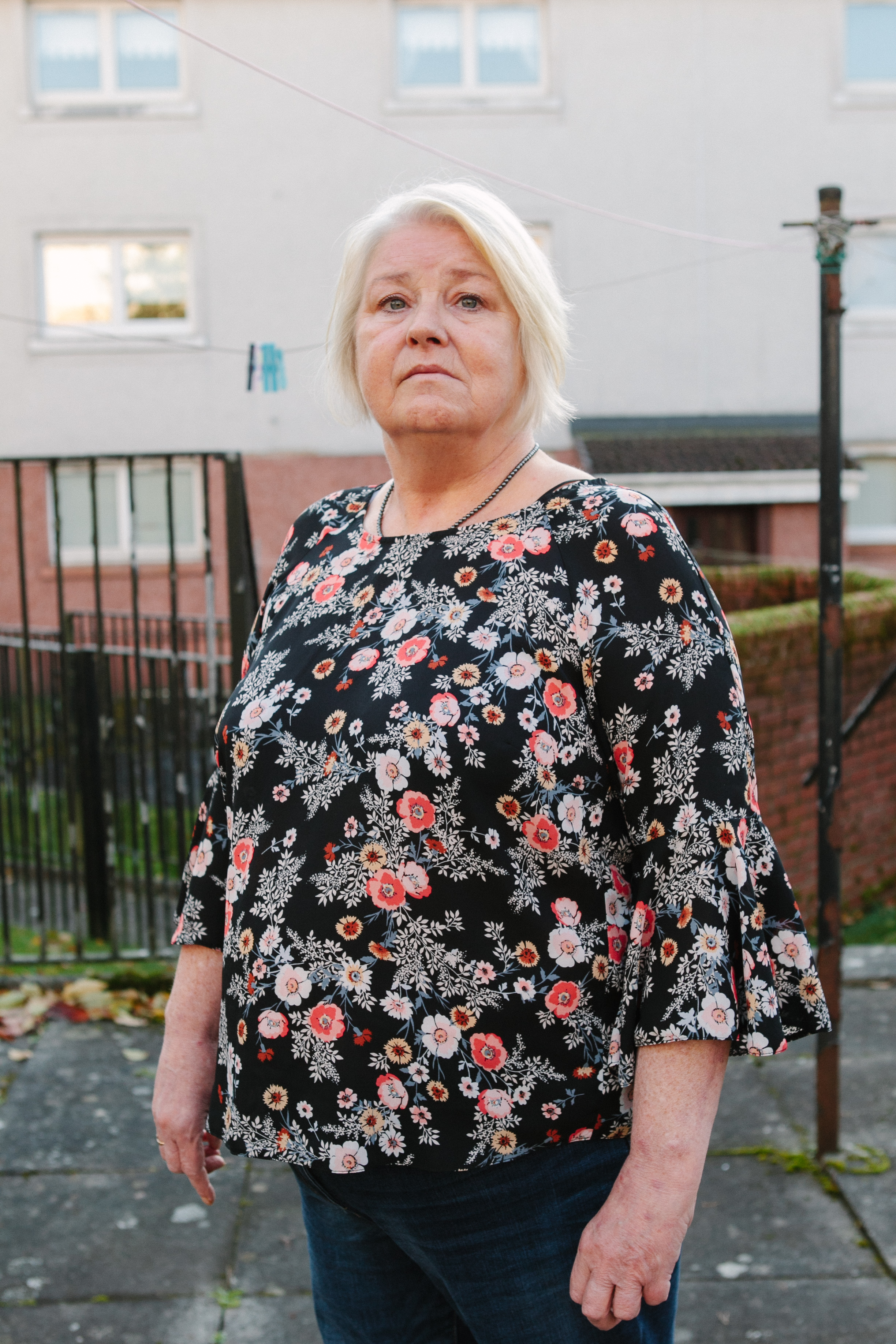 Anne McAllister revealed the misery of zero-hours contracts that forced her to work long and unpredictable hours.
Anne, 56, from Easterhouse, Glasgow, said: "Like many mothers, I took a job that was described as part-time, which allowed me to look after my daughter.
"I was a support assistant caring for people who needed vital help at home.
"My employers assured me that I would work no more than 16 hours a week and that it was ideal for mums with families.
"But, within weeks of starting work, I was drawn into what was a full-time job of 35 hours a week – without any of the benefits of holiday or sick pay.
"Shifts came up at short notice and I was frightened to say no, in case I lost the job.
"But I wasn't happy to leave my daughter at home on her own and my brother helped
out by coming round to the house.
"But you can only ask family so often and I was under huge pressure to keep my job and look after my daughter.
"When I became ill and had to take time off work, I was cut loose with no sick pay. Then, when I returned (to work) three months later, I was told, 'Your job's not here now'.
"Being ill meant I had become an inconvenience for them.
"I looked for other work but only came across jobs that were full-time zero-hours jobs dressed up as part-time employment.
"The wording on some of the job contracts is ambiguous and, at best, misleading.
"There is a desperate need for transparency and honesty in the current job market.
"People shouldn't have to accept being treated like this, not in a civilised society."
---
I was lucky if I got one eight-hour shift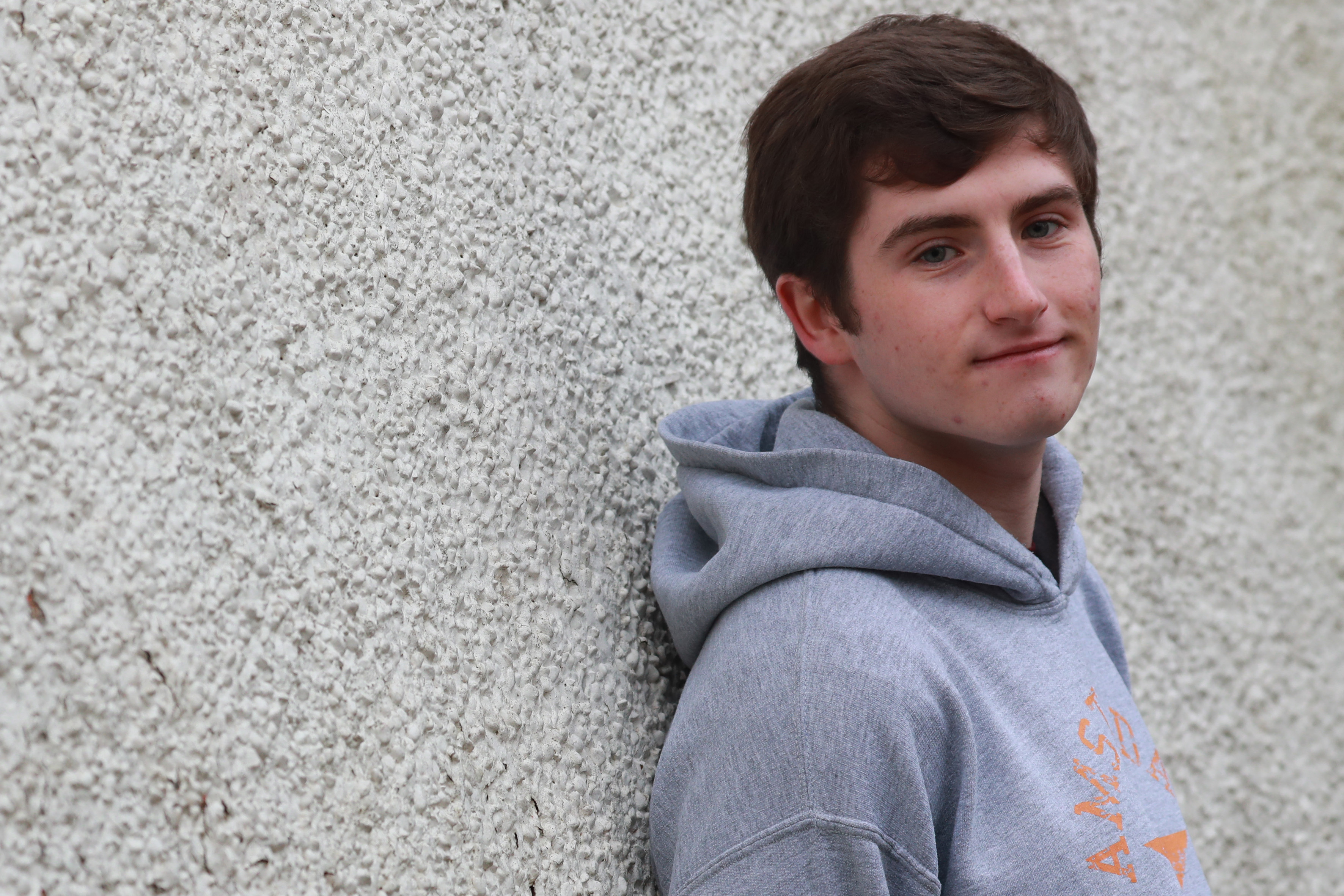 Twenty-year-old Josh Morris said working a precarious zero-hours contract prevents him from planning a future.
Josh, from Strathaven, Lanarkshire, works as a lifeguard for a publicly-funded leisure trust.
He said: "When I first started about a year ago, I was lucky if I got one eight-hour shift a week."
As Josh's shifts built up, he would be called in at short notice, sometimes just an hour before a shift was due to start.
Josh said: "It was hard because I couldn't plan my life. I would make plans with my pals and then have to cancel them at the last moment.
"It ended up that I wouldn't go out with pals until I knew the back shift had already started."
In the summer, while other staff were on holiday or off sick, Josh worked up to 70 hours a week. His hours now average 30-35 hours a week.
He said: "I am still living with my folks because I don't have a stable monthly income.
"Available shifts are posted in WhatsApp group chats. If you miss that message, you can end up without any work unless someone goes off sick.
"In the days of the shipyards, workers would turn up at the docks and the managers would stand at the gates and say: 'You, you and you have work today. The rest of you don't.'
"That's what zero-hours contracts are like, except it is done using modern technology."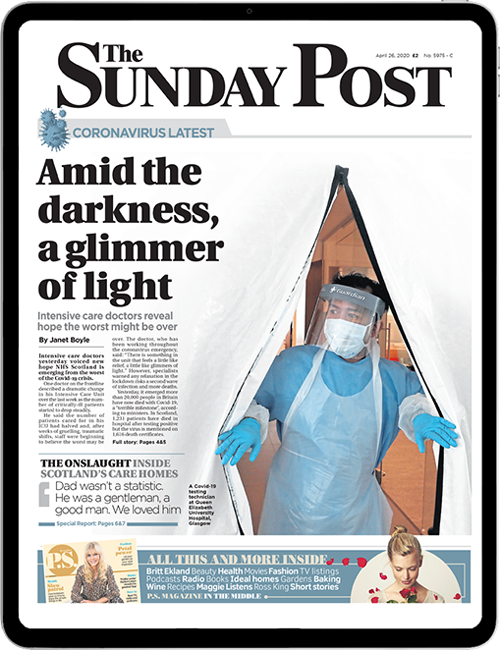 Enjoy the convenience of having The Sunday Post delivered as a digital ePaper straight to your smartphone, tablet or computer.
Subscribe for only £5.49 a month and enjoy all the benefits of the printed paper as a digital replica.
Subscribe