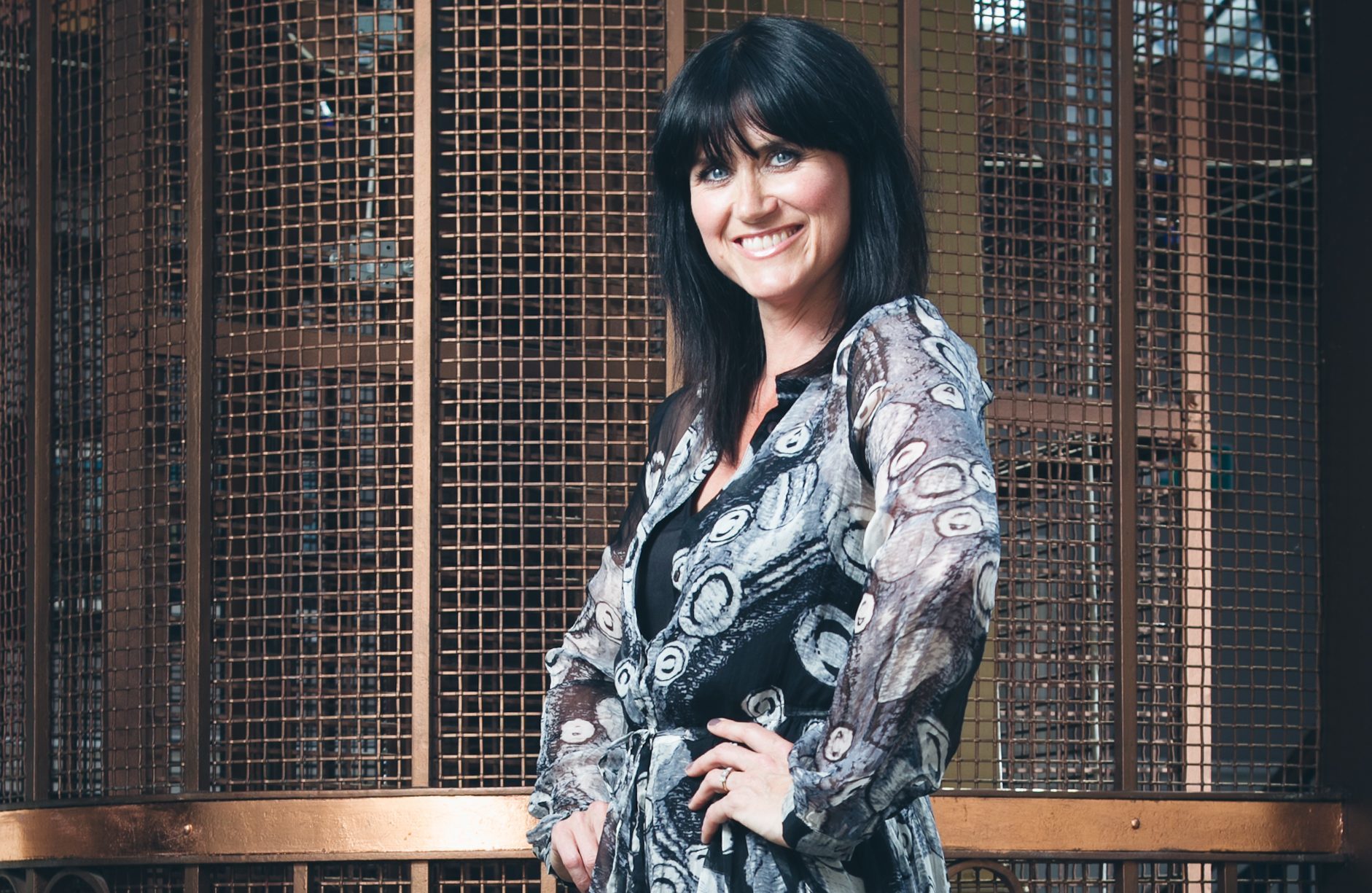 DAWN STEELE is one of Scotland's best-known actresses. She was thrust into the spotlight when drama Monarch Of The Glen became a worldwide hit.
Glasgow-born Dawn now plays Dr Annie Jandhu in BBC soap River City. Her current storyline has set tongues wagging as her affair with handsome bad boy Alex McAllister intensifies – and their secret is discovered.
Dawn, who lives in London with actor partner Paul Blair and their four-year-old daughter Coco, shares her career highlights with iN10.
BABY STEPS
I used to do a drama group with actress Dorothy Paul in her house in the West End of Glasgow.
My mum and dad took me every Saturday and that really started things for me.
Through Dorothy I got a part in a documentary about Charles Rennie Mackintosh with Tom Conti and Francesca Annis when I was nine. It was called Dreams And Recollections and I was running about in period costume along with Natalie Robb who's in Emmerdale now.
My mum's been clearing out stuff recently and I found my old contract for it and some photos. It reminded me that I have been doing this for quite a long time.
DRAMA DAYS
Going to the Royal Scottish Academy of Music and Drama – now the Royal Conservatoire Of Scotland – was such a massive part of my life.
I still miss it and even now some of the mad things we did help me.
It's where I first met all the people who are still my best friends today.
Back then I was free and could play any part, now I'm typecast. I don't even get the chance to do different accents.
My final year show was The Steamie, which was so much fun, and I'd love to do it again now.
SIGNING UP
I'm still with the same agent, Ruth Young, I signed up with in 1998.
We went down to London and did a show for agents before going to the pub and waiting to hear.
We all had these big pagers on our belts and when it buzzed you'd run out to the phone box to get the news.
I was lucky enough to get a lot of interest and Ruth has been a big part of my life. She's like another mother.
I was one of her first clients, with Ciaran McMenamin and James McAvoy – I'm really worried about his career…!
FIRST ROLE
My first proper job was a TV movie in 1999 called Split Second with Clive Owen and Helen McCrory.
We were staying away at a hotel, which I'd never done before, and it was all such a learning curve.
I was playing the girlfriend of a guy Clive had killed in a hit and run and, from day one, it was all crying and drama.
I had to beat up Clive and I remember really going for it, full-on, and the director tactfully telling me to rein it in a bit as we were going to be filming it quite a few times.
RULING MONARCH
I ended up doing Monarch six months of the year for five years.
It was such a huge deal that changed everything for my career although we weren't really as aware because we were away from it all in the Highlands.
I made long-lasting friends, not just the cast but the crew too. I felt right at home when I started River City because I knew so many of them.
The cast, like Richard Briers and Susan Hampshire, all lived in the same tartan-filled house and it was a real eye-opener.
I learned so much from Richard and still miss him dearly and think of his wise words. He was a lovely, funny man and we'd sit every night and listen to his stories.
TILDA'S TROUSERS
Tutti Frutti was the stage play of John Byrne's great TV series and we were rehearsing in Aberdeen for weeks.
We spent so much time together we kind of became like the band in the play.
John would sit in the rehearsal room on his typewriter and it was such a privilege.
He gave us all hand-drawn cards for opening night and Tilda Swinton was there.
In fact, I was wearing some of her clothes. I was playing Suzi Kettles and he'd bring in trousers and other things of Tilda's from home that he thought Suzi would wear.
SOUL LOVE
We won a Scottish BAFTA for Sea Of Souls which was great because there was nothing like that – a series about the paranormal – on TV. I find that stuff interesting.
We won Best Drama and there was a real pride because my mum was there to see us collect it.
I think she's still a bit bemused by what I do. She's a River City fan and she was saying recently that she wanted to see round the set but the BBC tours were all sold out.
I just said: "Mum, I do work there, just come in with me one day."
STAGE STRUCK
Blackbird was a 90-minute play with only a cast of two, myself and Robert Daws from The Royal.
It was pretty harrowing stuff about a guy running away with a young girl and it was incredibly challenging but I'm really proud of it.
It was exhausting, draining to do night after night, especially as we toured it all over the country.
In River City I'm up at 5.30am, we do 14-hour days and then I'm learning lines after that.
But there's something about theatre, when you're waiting all day to do it, that's somehow tougher.
After the show it's always straight to the bar as you need to relax.
I DON'T BELIEVE IT!
There was a lot of sex, drugs and rock 'n' roll in a play I loved doing called Rainbow Kiss. In fact, I told my dad not to come and see it because of that.
It was a real highlight, though, because it was directed by Richard "Victor Meldrew" Wilson.
It's also the only job I've been able to do and sleep in my own bed because it was on at the Royal Court in London, just five minutes from where I used to stay. It was with Joe McFadden and as the play was set in Aberdeen the three of us flew up and had a mad weekend to get a flavour of the place.
ANIMAL ANTICS
I still mourn Wild At Heart, which was such a massive career highlight.
It probably finished at the right time for me as filming for six months in Africa would be a bit more difficult with a four-year-old.
But it's one of those wonderful jobs I doubt I'll get again. It's the animals I remember most.
I went to a vulture farm to release two birds which had been rehabilitated back into the wild.
I was always so brave with the animals, happy to be in a cage with lions, but the vultures was one of the most terrifying things I've ever done.
They were huge and heavy and the first thing the lady said was to watch my eyes as they would peck them.
It was a great scene for the show, though.
---
READ MORE
Sanjeev Kohli reveals the 10 comedy classics that inspired him
Video: Take a tour around stunning Strathmashie House: a Highland dream come true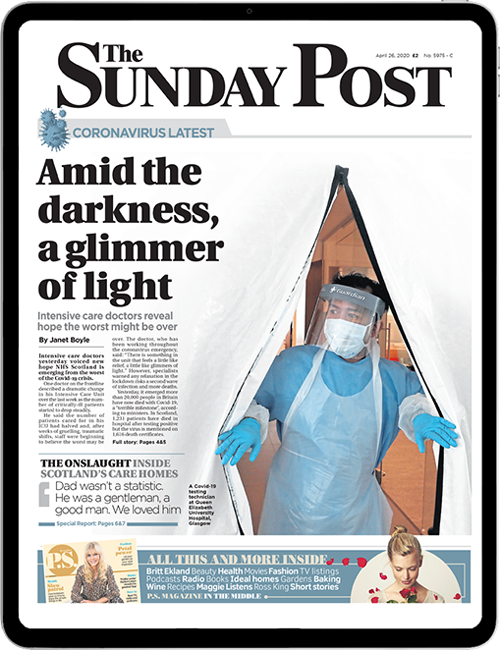 Enjoy the convenience of having The Sunday Post delivered as a digital ePaper straight to your smartphone, tablet or computer.
Subscribe for only £5.49 a month and enjoy all the benefits of the printed paper as a digital replica.
Subscribe