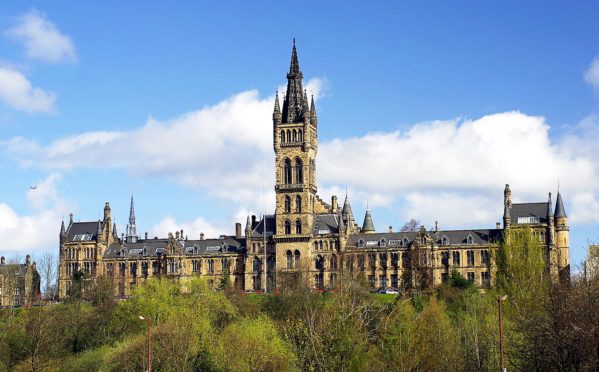 A mobile testing unit is to be deployed to Glasgow University following a "significant"  outbreak of coronavirus at halls of residence.
There have been at least 124 cases of Covid-19 reported, with around 600 students now self-isolating.
The University said it was supporting students by sending food and essential items to those in need.
The testing facility will be set up at the Murano Street Student Village, where a cluster has been identified.
Cairncross House has also seen a number of positive cases of the virus, with both clusters thought to be linked to social activity during Freshers' Week earlier this month.
A statement from Glasgow University on Twitter said: "We know that the vast majority of our students have been doing the right thing.
"We know the sacrifices you are making to help get us through this & we thank you. Please follow the guidelines and we hope to be back together on campus soon."
🧪Mobile testing centre will be set up at Murano
🎓Student unions will be closed this weekend
🧑‍⚕️We continue to work closely with public health officials
❎Disciplinary action will be taken against any students who break the rules
2/3

— University of Glasgow (@UofGlasgow) September 24, 2020
As a result of the outbreak, student unions will be closed over the weekend, and disciplinary action will be taken against anyone who breaks rules.
Responding to questions about punishments from concerned social media users, the university Twitter account posted: "Disciplinary action is taken against students hosting illegal gatherings & parties. Getting tested will absolutely not result in any action to be taken."
Students were yesterday given a strong warning against house parties.
National clinical director Jason Leitch said there had been a number of Covid-19 cases confirmed at universities across Scotland.
During the daily coronavirus briefing, he said: "We need you not to have house parties, I could not be more clear."
Prof Leitch said he had spoken to student leaders about the latest restrictions on Tuesday through the National Union of Students.
He said: "We discussed what more they could do and what more messaging they could help us with.
"There are now a number of outbreaks in our higher and further education institutions around the country, with significant numbers of positive cases.
"We need every student across Scotland to help us stop the spread of the virus."
Addressing students directly, he reiterated the Government's public health advice on coronavirus and urged people to download the Protect Scotland app.
It is "vital" those asked to self-isolate do so for a full 14 days, he said, remaining in accommodation and not going out for any reason.
Those self-isolating must try to avoid close contact with others in shared accommodation, he said.
Confirming the rules on household meetings also apply to student accommodation, he added: "Parties are not allowed. I'm sorry and I hope they come back soon."
All 500 residents at Dundee's Parker House have been asked to self-isolate until contact tracing is complete following three Covid-19 cases at Abertay University.
There are also 72 residents at Hillhead student village in Aberdeen confined to their rooms following positive tests among the student population.
Aberdeen University has called for people who attended gatherings since Friday to help with contact tracing efforts, insisting that they will not be punished for breaching guidance if they do so.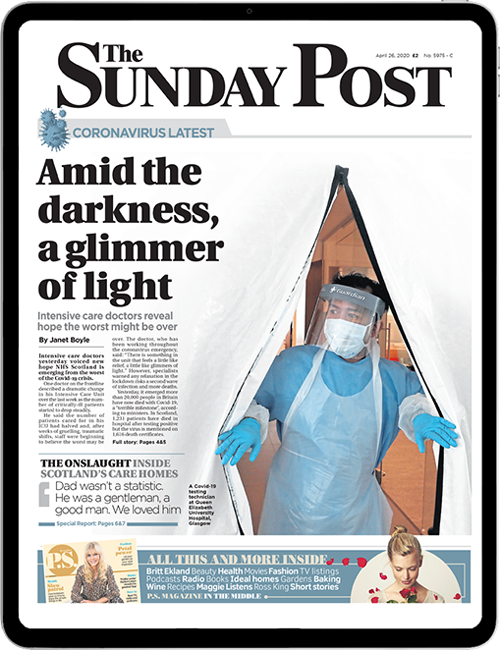 Enjoy the convenience of having The Sunday Post delivered as a digital ePaper straight to your smartphone, tablet or computer.
Subscribe for only £5.49 a month and enjoy all the benefits of the printed paper as a digital replica.
Subscribe