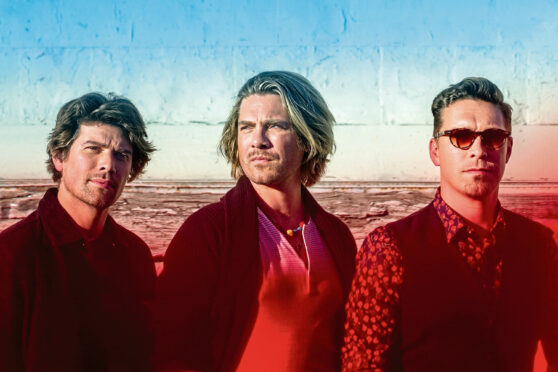 Having longevity in the music business isn't easy, so it's worth noting when a band marks its 30th year together. When that band is Hanson, three siblings who made their breakthrough aged 11, nine and six, it is even more remarkable.
Thirty years have passed since Isaac, Taylor and Zac began performing together, and its 25 years since their global debut hit, MmmBop.
The trio are survivors of the business, releasing albums on their own label since 2003 and continuing to tour the world to packed audiences.
Looking back on three decades in the business, Taylor said: "It's a lifetime. I have a huge sense of gratitude, to have spent so much of our lives fighting for something we genuinely care about and to keep the relationship with fans. It's pretty wild.
"We're not necessarily playing to 18,000 in every city but we're playing to thousands and talking to fan club members who have stayed with us for more than 20 years.
"We just want to make things, to play shows, to tell stories, to be inspired and to be able to have the job description of a musician. We do all the other stuff, like starting record labels, as a way to continue making these songs, and we've been able to do that. The first night of our current European tour was in Helsinki. We'd never played Finland before, and it was a sold out show."
History has shown many hazards can befall child stars, but Hanson avoided that despite their huge stardom.
"We've definitely had grace on our side," Taylor continued.
"I wouldn't claim to know why we've avoided catastrophic things but what I can say is that it has always been the music and the craft that has been the binding thing.
"We also have a strong family value system. Our parents could have been more ambitious; they were anti-ambitious! I remember John Popper of the band Blues Traveler, he played on our second record, and he told us to make the lunchboxes, take the money. He knew we wanted to be respected but he said to just make the money.
"In a lot of cases we didn't milk that first wave, and while a lot of other bands we were compared with at that time did, and we might have had a few more dollars in the bank had we done so, we were looking at the long-term dollars, of our lives and careers. I'm not saying what we did was right or wrong, but what success means to me is being happy with what you do when the room is empty as well as when it's full."
The Hanson brothers, who now have 15 children between them, decided to leave their major label deal and set up their own record company.
Nearly 20 years on, it has proved a smart move, able to control their own sound and destiny, rather than be restricted by the whims of a board of directors. Having that freedom enabled them to make their latest album, Red Green Blue, in which each of the three contribute what is effectively a solo EP.
"We always try to do things differently and keep it interesting," Taylor commented. "I think growth is important. People need to be challenged and hopefully part of what comes out of this project is reaffirming the story that's always been kind of unique to this band; that we're three guys who write, play and sing, and that's part of why our sound is what it is – the harmonies, the rock songs, the R&B songs, the pop songs.
"There is lots of influences and this amplifies that."
The band is looking forward to returning to Glasgow, and hold fond memories of a King Tut's gig in 2004, as they re-established themselves.
"That was a rocking room – you could practically touch the back row, never mind the front row," he added. "On that tour, we made a distinct choice to play a lot of clubs. That was us starting the label and we were proving something to everyone. That was an important and significant moment, because it was getting back to the why."
---
Hanson, SWG3, Glasgow, June 28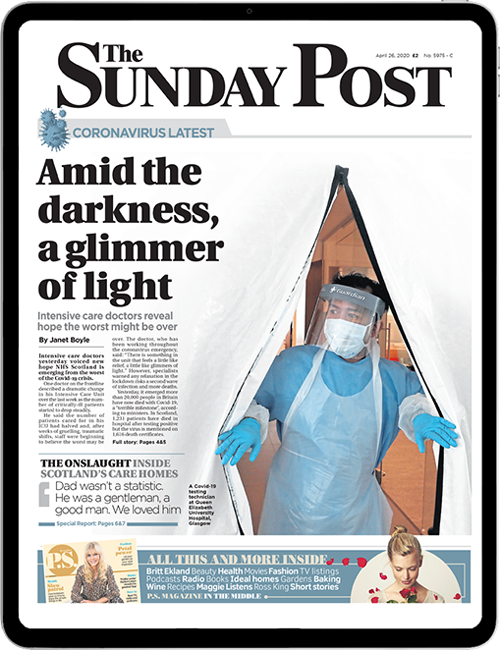 Enjoy the convenience of having The Sunday Post delivered as a digital ePaper straight to your smartphone, tablet or computer.
Subscribe for only £5.49 a month and enjoy all the benefits of the printed paper as a digital replica.
Subscribe