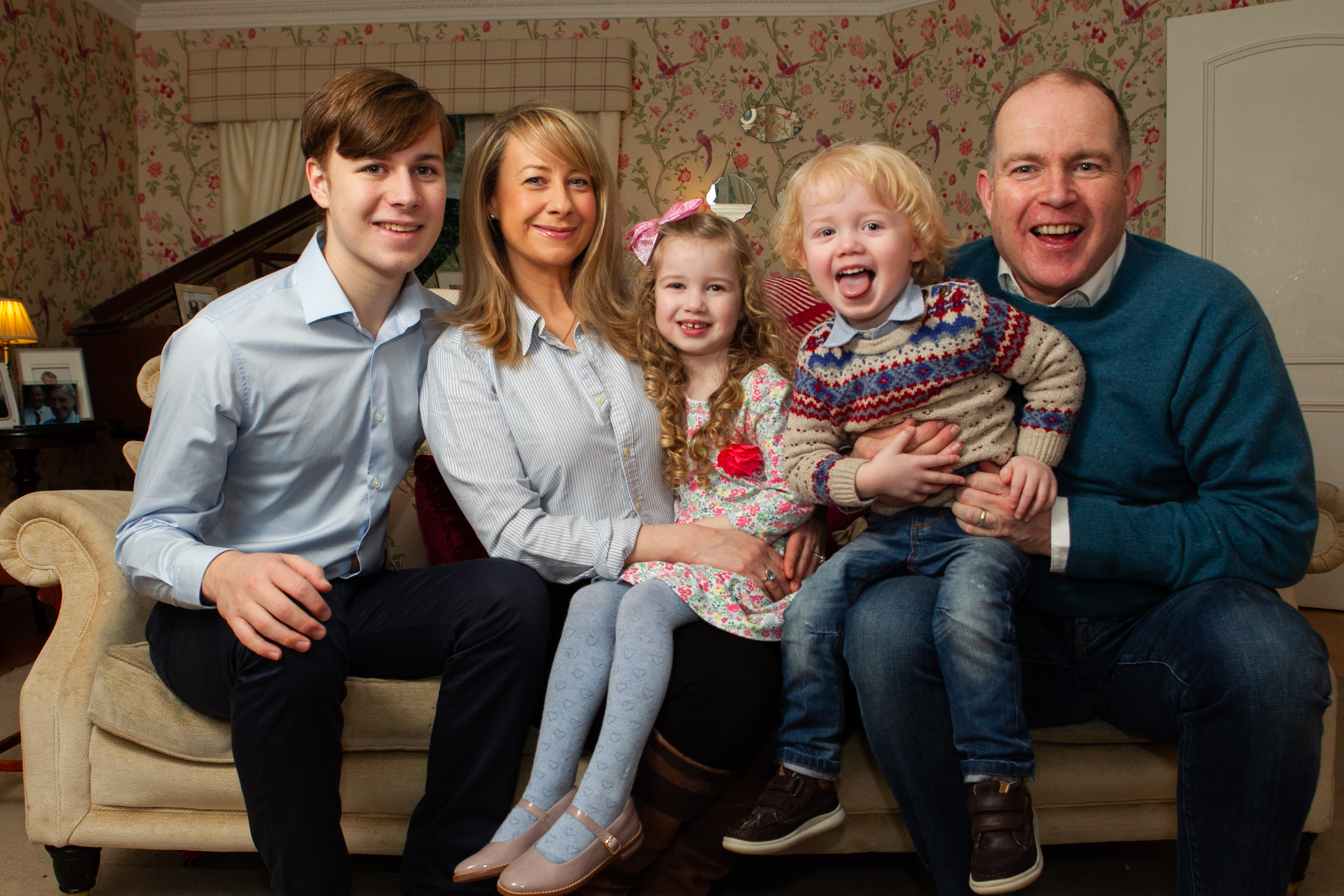 MODERN families are changing and the dynamics of family life, where there is often a decade or so between children, is also changing, according to experts.
Tana Ramsay, 44, wife of chef Gordon, this month became the latest celebrity mum to announce she will become one of the growing band raising children, from toddlers to teenagers, after the couple announced they are expecting their fifth child together – 21 years after their first daughter was born.
So-called "gap motherhood" is not a new thing – there are 16 years between Prince Charles and Prince Edward, for example – but it is a growing trend.
More women than ever before are having children in later life, and those in their 40s are the only age group with a rising pregnancy rate.
For the last three years, more babies have been born to women over 40 than to teenagers, and the conception rate for that age group has more than doubled in the last two decades.
Forgoing motherhood in favour of a flourishing career, advancing IVF technology, and an increasing number of second marriages are all thought to have contributed to the rise in gap mums – but being able to have children later in life brings challenges.
Juggling university applications at the same as changing nappies or breast feeding while dealing with a stroppy teenager are just a few of the obstacles parents might face.
But according to Sarah Redshaw, managing editor of pregnancy and parenting digital resource BabyCentre UK, older mothers can expect to enjoy the pros as well as the cons when a new bundle of joy arrives to join their older brothers and sisters.
She said: "Second relationships are resulting in large gaps between siblings and, as women get older, they may also believe they are less fertile than at an earlier age.
"Women could find it more tiring physically to suddenly return to sleepless nights after, say, 20 years, but there are pros to having older children around.
"Tana Ramsay, for example, has four older children of a really good age to help out. Parents who have children closer together – with the average gap now about three years – won't always have that."
With children Megan, 21, twins Jack and Holly, 19, and 17-year-old Matilda, the Ramsays will now have to navigate different stages of parenting at the same time, which Sarah believes can be difficult.
"It can be really challenging to deal with two completely different ends of the spectrum at once," she said.
"Parents might go through teething with one child and teenage angst with another.
"It can really test you as a parent."
Although age gaps between children are increasingly common now, families of the future could see the opposite trend become the norm.
According to the Office for National Statistics, more than 28,000 babies were born to women in their 40s in 2016, marking a significant rise from just over 12,000 in1990.
Mums such as singer Janet Jackson, who had her first child at 50, therefore might not be able to wait before trying for another.
Sarah said: "The average age for women having their first child is getting older.
"Personally, I had my first child at nearly 38 and then twins at 40, so I wasn't able to leave a big age gap.
"And I wonder whether that's going to be more of the case for other mums in the future."
Meet the Dicksons
Kirsteen Dickson, 43, is mum to Hamish, 16, Millie, four, and Alfie, two.
When Kirsteen and husband Jonny, 48, got together 10 years ago, they didn't think having children was on the cards – but now the couple couldn't be happier with their modern family.
"I was only 27 when I had Hamish," Kirsteen explained. "Me and my partner split up but still managed to remain good friends, and I became a single mum when Hamish was about 18 months old.
"Jonny and I had worked together for a long time before it grew into a relationship, and we eventually got together when Hamish was six.
"Now we've been together for ten years.
"We tried for a long time to have children but they didn't come along.
"We put it down to the fact that we were both a bit older, and accepted the fact we might not get the chance to grow our small family.
"Then five years ago we decided to get married.
"Everything was booked but suddenly we found out I was pregnant with Millie.
"It was totally out of the blue and we couldn't believe it.
"There I was, 15 weeks pregnant, walking down the aisle. Luckily my dress still fitted.
"Hamish, 12 at the time, was delighted when we told him.
"Not even a year later, we had another surprise when Alfie came along.
"We hadn't planned on having another child, but it was a blessed surprise.
"Although there's a big gap in their ages, Hamish loves his younger siblings. He's very caring and considerate, and I think it has also taught him a lot of responsibility compared to his friends.
"However, I'm conscious not to use him as another parent – he's a teenager and needs to enjoy that time and have his own life.
"It can be difficult to juggle the kids' different needs at times – I've found myself having a serious conversation with Hamish about his future and university while I'm changing a nappy or trying to keep Millie entertained.
"But it can be really nice having an age gap, too – as a parent you get to experience so many different stages of life at the same time.
"You are also more relaxed when you have a child later in life. Younger friends comment on how laid-back I am.
"I think it's because I've already got one child to 16 without any major disasters, so I know what to expect!
"At the end of the day there might be an age gap, but I don't really think about it.
"They are all my babies."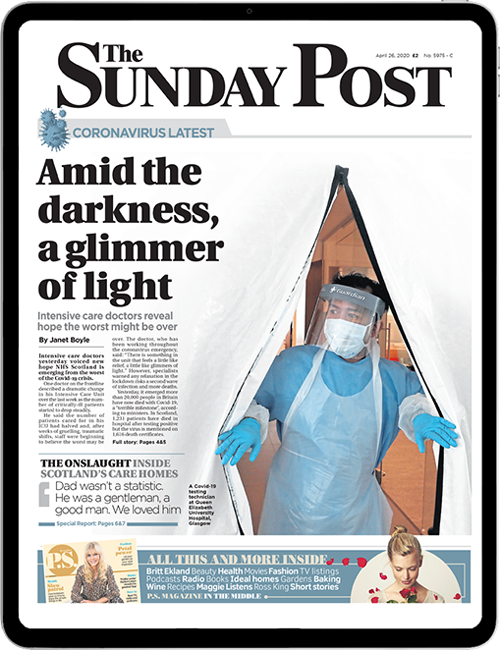 Enjoy the convenience of having The Sunday Post delivered as a digital ePaper straight to your smartphone, tablet or computer.
Subscribe for only £5.49 a month and enjoy all the benefits of the printed paper as a digital replica.
Subscribe