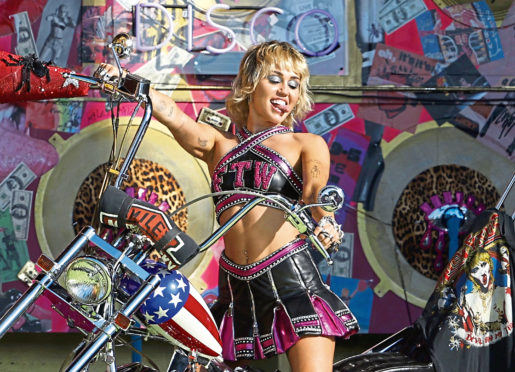 I hear you might have had a few flakes of snow in Scotland over the past week. January in Los Angeles couldn't be more different I'm afraid!
Everyday now I have my walk in the Hills here in Hollywood and every time I do I have to pinch myself at how lucky I am to be able to be out in my shorts and sannies at this early stage of the year.
Seeing pictures on social media of the frozen snow drifts across Scotland made me long for home, but then again it might be because I was feeling the sun.
I often try to FaceTime call my friends and family when I'm out for a walk in the sunshine… but it's strange how many have stopped answering… I think I get the message!
Everyone out here has been chatting about the Super Bowl – it's as much of a cultural touchstone in America as it ever was, perhaps even more so now that there's barely any movies and music happening.
The half-time show was sensational with The Weeknd, but my favourite performance was at the pre-match Tik Tok Tailgate party.
It was a social media event fronted by Miley Cyrus who absolutely tore up the stage alongside Billy Idol and Joan Jett.
I've got a lot of time for Miley who I first met when she was Hannah Montana. She's now one of the biggest stars in the world and I couldn't help but feel a pang of pride at one point.
Wee Miley teared up as she sang her 2013 hit Wrecking Ball.
You could see her get a bit emotional and struggling to sing through the barnstorming chorus. Afterward, she told the audience: "Singing that song, Wrecking Ball, about feeling completely broken and shattered… everyone's suffering is different, even everyone's threshold of pain. I wear a lot of glitter and I wear a lot of armour and I also wear my heart on my sleeve, and it gets broken a lot."
I think Miley was talking not just about the pandemic but her ex-husband, Liam Hemsworth, from whom she split recently.
It was an emotional moment for a country which, like the UK, has suffered a lot through this pandemic. Despite still having huge numbers of people with Covid, restaurants are now allowed to open again if they have outdoor dining areas.
It's amazing to see what some of the places have done, some restaurants are looking even better with their outdoor areas all decked out with impromptu gardens. I walked past one outdoor dining area, complete with fake hedges, plants and grass. Hopefully the food was real!
I also wanted to say congrats to my favourite niece, Hollie Anderson. She's following in her uncle's footsteps and moved into the world of radio. She's joined Go Radio, a great new digital station based in Glasgow, and she'll produce The Breakfast Show with Crofty and Grado.
She'll be brilliant. I'm a regular listener here.
Luckily the neighbours can't understand what I'm shouting at the radio when my coupon results come in…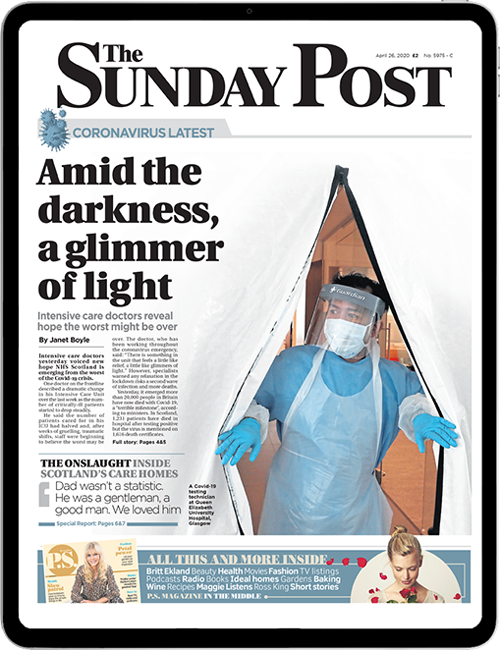 Enjoy the convenience of having The Sunday Post delivered as a digital ePaper straight to your smartphone, tablet or computer.
Subscribe for only £5.49 a month and enjoy all the benefits of the printed paper as a digital replica.
Subscribe