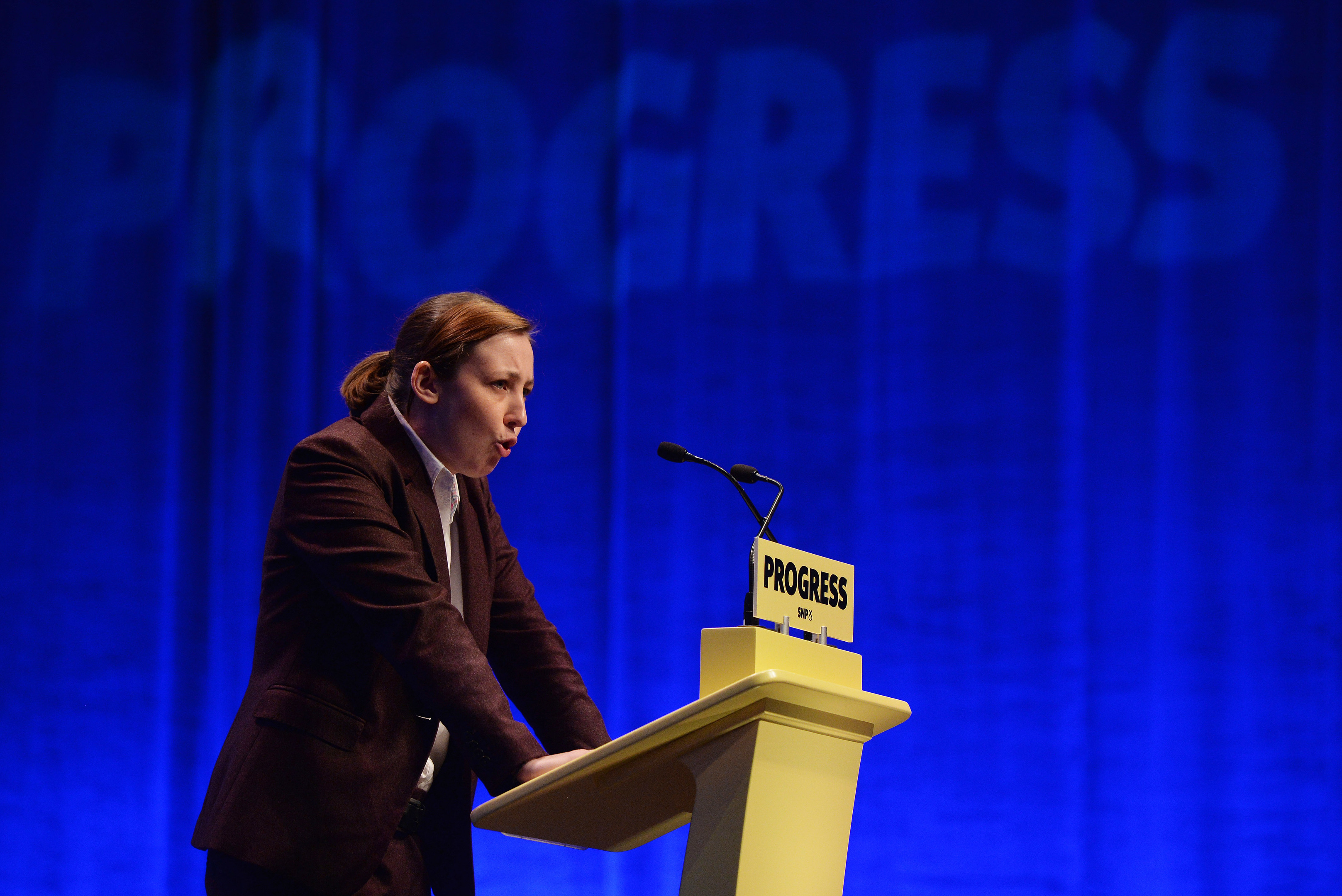 MHAIRI BLACK has used her speech at the Scottish National Party conference in Glasgow to attack Labour leader Jeremy Corbyn.
The MP for Paisley and Renfrewshire slammed the leader for not living up to his promises.
She said: "Jeremy Corbyn and I actively agree on quite a lot of things which is why I hope what I'm about to say is taken with the sincerity with which it's intended.
"I am so disappointed with Jeremy Corbyn, so disappointed."
VIDEO: Nicola Sturgeon says Scots still 'trust SNP to deliver' as she announces new policies in conference speech
The 23-year-old MP said that at first she was 'heartened' to see Corbyn become leader of the Labour party but then realised that he was just 'more of the same London spin'.
She told the crowd: "He may be an opponent but I was heartened to see Jeremy Corbyn elected as leader of the Labour party because I thought 'finally someone normal and sensible to work with in London.
"But instead we've got more of the same London spin and nothing more than talking a good game."
"If you're going to call for an end to austerity, don't release a manifesto scrapping only £2 billion out of a total £9 billion's worth of planned Tory cuts.
"Don't tell the vulnerable that you're fighting for them while you choose to keep 78% of Tory cuts.
"Don't tell young people you'll scrap tuition fees but turn a blind eye to Labour who hike them up in Wales.
"Don't tell us you're different and then still sign up to waste billions of pounds on nuclear weapons."
Black also said that Corbyn had been spreading 'fear and utter drivel' about the outcome of an independent Scotland.
The good, the bad, and the grisly: Expert speech writer on the secrets of our top speakers after Theresa May's conference disaster
She continued: "But most of all … don't dare spread fear and utter drivel about an independent Scotland meaning we would suffer turbo austerity because while you're doing that, our Scottish government is saddled with paying £453.8 million mitigating and protecting people from the very worst of the Tory policies that we never voted for in the first place, and they have a cheek to say it's our fault.
"Why can I say that? Because I'm sick to the back teeth of British nationalists perpetuating the myth that Scotland could not afford to thrive in the world as an independent nation."
This is the final day of the SNP conference, which will close with an address from First Minister Nicola Sturgeon.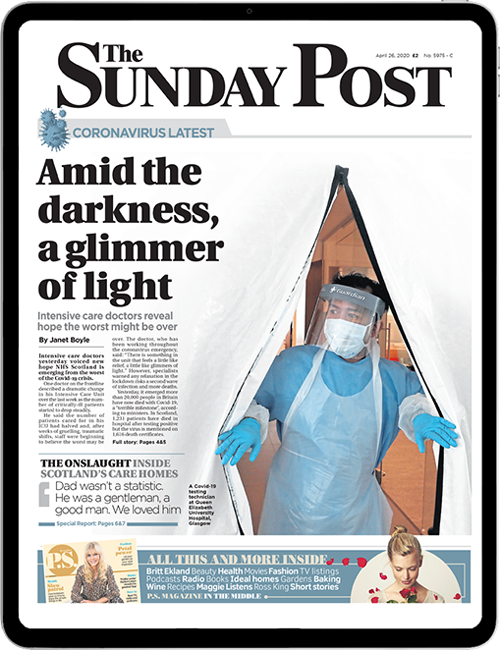 Enjoy the convenience of having The Sunday Post delivered as a digital ePaper straight to your smartphone, tablet or computer.
Subscribe for only £5.49 a month and enjoy all the benefits of the printed paper as a digital replica.
Subscribe