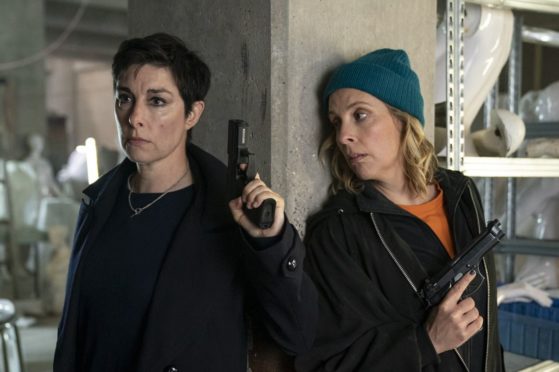 What appealed to you about Hitmen?
Sue: It's predicated on friendship. That's what drives the narrative. It's also what drove us to want to do it because we've been able to slip our time-worn shtick into a sitcom. Because Mel and I have been friends for 30 years, it feels like an easy sideways transition into these characters. Because they have known each other since they were kids.
Did you do a lot of the stunts?
Mel: Yes. The most terrifying was quite a long wrestle that involved kicking a gun out of somebody's hand. That, and wrestling on a forest floor. I find getting up off the floor increasingly hard these days! Also, I almost got my leg bitten by a very angry dog. And I had to fight somebody on the top of a caravan. We had wires and everything. That was really good fun.
Does a lot of it draw on your chemistry?
Mel: Yes. I have to say the writers have been extremely generous. They've come to an established relationship and friendship, and we've been allowed to tinker and add things in. So hopefully there will be a real flavour of a proper friendship because that's really what this is about.
Was it tough to quit The Great British Bake Off when it switched from BBC to Channel 4?
Sue: It was painful, and we've kept our counsel as to the whys and wherefores, and I think there is dignity in that. It's a show about cakes and the moment you get tied up in intense feelings, you tell yourself to stop being silly.
Why have you never previously done a sitcom together?
Sue: There have been a couple of things that came close in the past. But this feels like a perfect storm because Sky make very classy action-based shows.
What do you put your success down to?
Sue: We've had some magical luck in this old game. We've done shows that have been very big and shows that have barely appeared before they were removed almost forcibly from the schedules by angry viewers. If you have somebody there with you, it's amazing, because you don't get above yourself in the good times and you don't get below where you should be in the bad times.
Hitmen, starring Sue Perkins and Mel Giedroyc, is on Sky 1 on Wednesday at 10pm.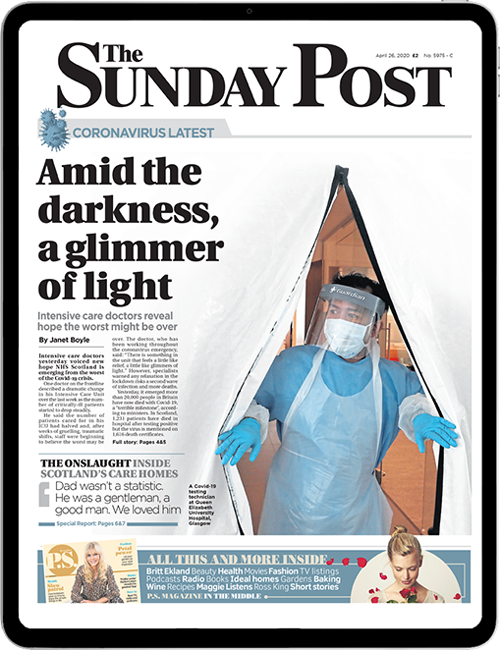 Enjoy the convenience of having The Sunday Post delivered as a digital ePaper straight to your smartphone, tablet or computer.
Subscribe for only £5.49 a month and enjoy all the benefits of the printed paper as a digital replica.
Subscribe