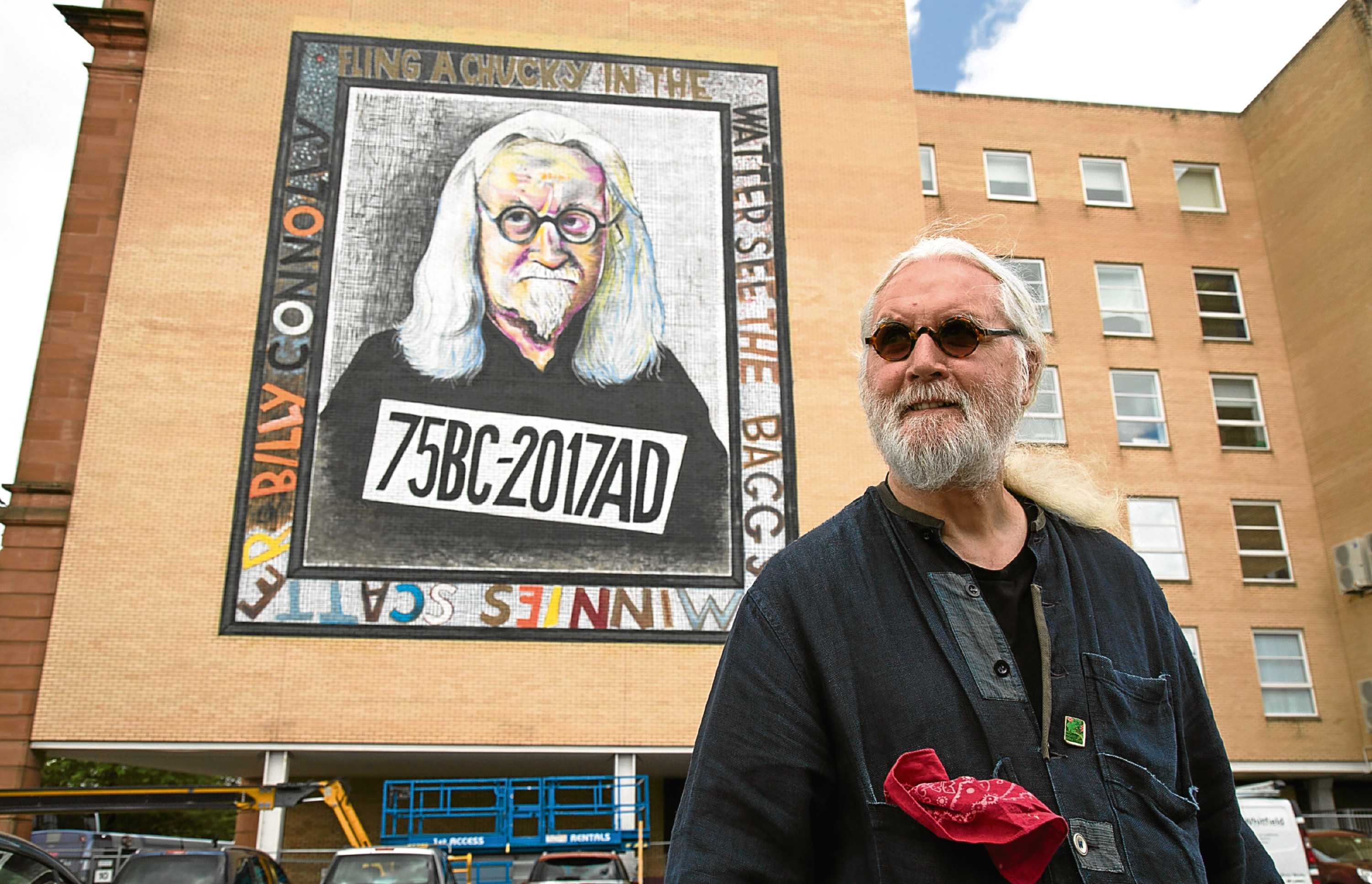 BILLY CONNOLLY has revealed his delight at becoming the REALLY Big Yin.
Three 50ft murals of the Scots comedian have been unveiled in Glasgow.
And on a tour of his home city last week, he admitted he was awestruck.
"I'm truly amazed at the effect these have had on me," said Connolly, 74.
"They've just completely stunned me. I thought I'd be all light-hearted on seeing them and jokey.
"But they're so big the effect on me is so profound. I'm just flabbergasted…overjoyed."
The murals come from original artworks – which will go on display at the People's Palace from Thursday – commissioned by BBC Scotland to mark Connolly's 75th birthday in November.
Their creation and his reaction to them are featured in a documentary being screened this week.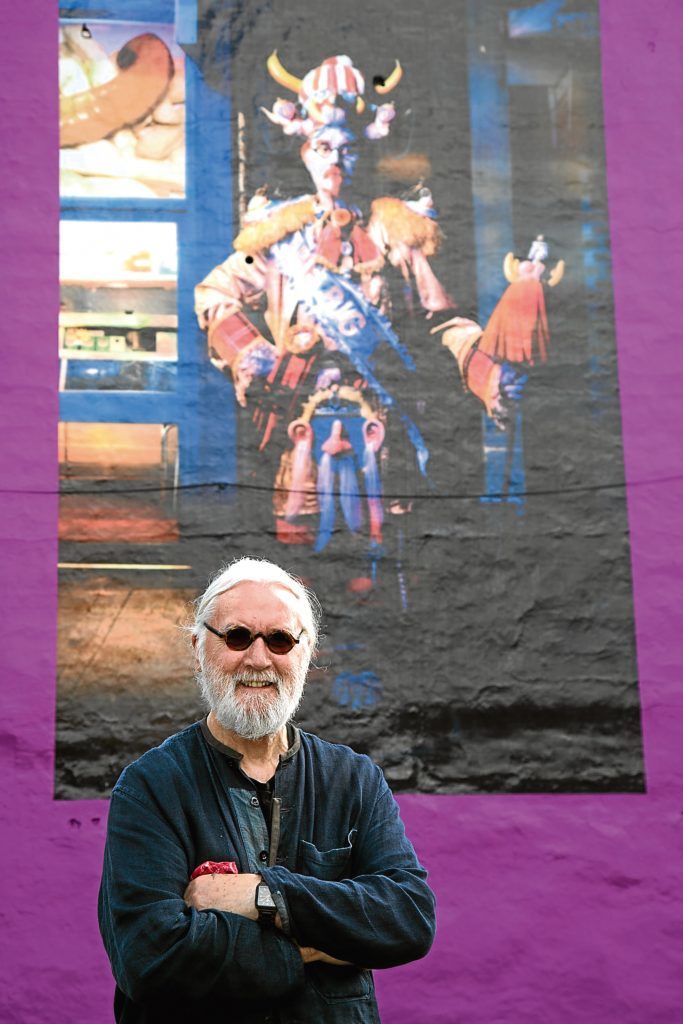 Jack Vettriano and old friend John Byrne are the two famous faces behind them, with outlandish Rachel Maclean the third of the Scots artists.
Byrne and Connolly go a long way back to his early days in the Humblebums and the affection between the two is clear.
"It does my heart good to spend days like that," says Byrne, who still spends 14 hours each day working on his art.
Byrne had previously painted a famous portrait of Connolly.
It was originally intended for Billy's house, but ended up being too big.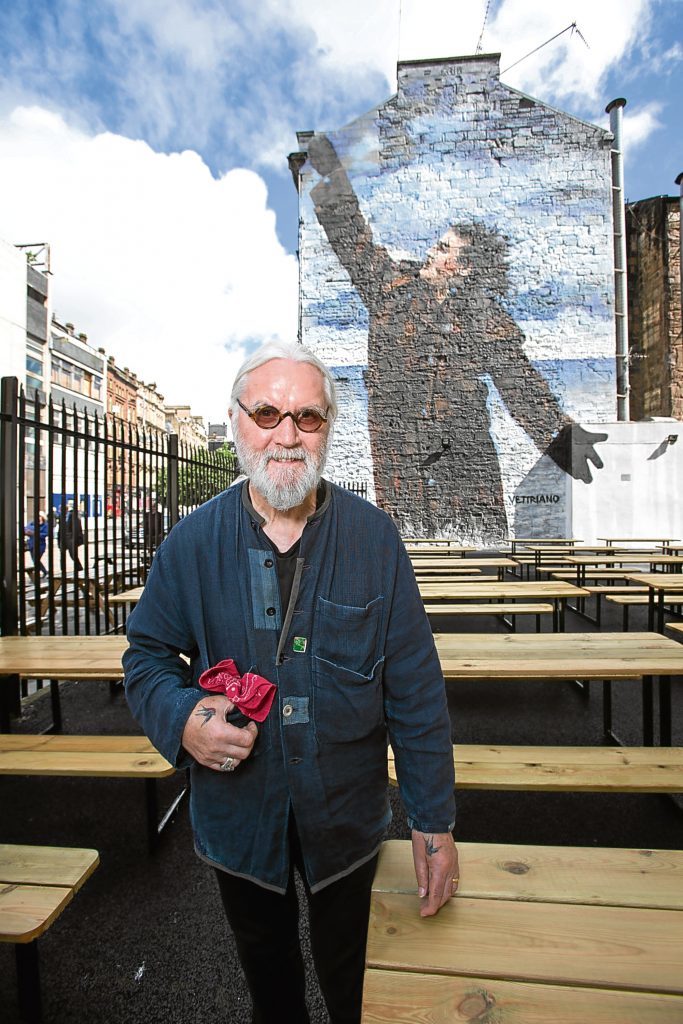 Byrne had called to tell him that it was wanted to go along with a number of other items at the People's Palace.
"It's strange being in a museum," confesses Connolly, who has Parkinson's disease. "You feel duty bound to be dead and I've no intention of being dead."
The exhibition at Glasgow Green had Billy's trademark banana boot, but on his return, he says they were very uncomfortable and he refused to shave his legs to ease his suffering.
Despite his works being bestsellers, Vettriano, who works from a freeze-framed moment from a 1990s World Tour Of Scotland series of Billy's, is thrilled by his sitting session.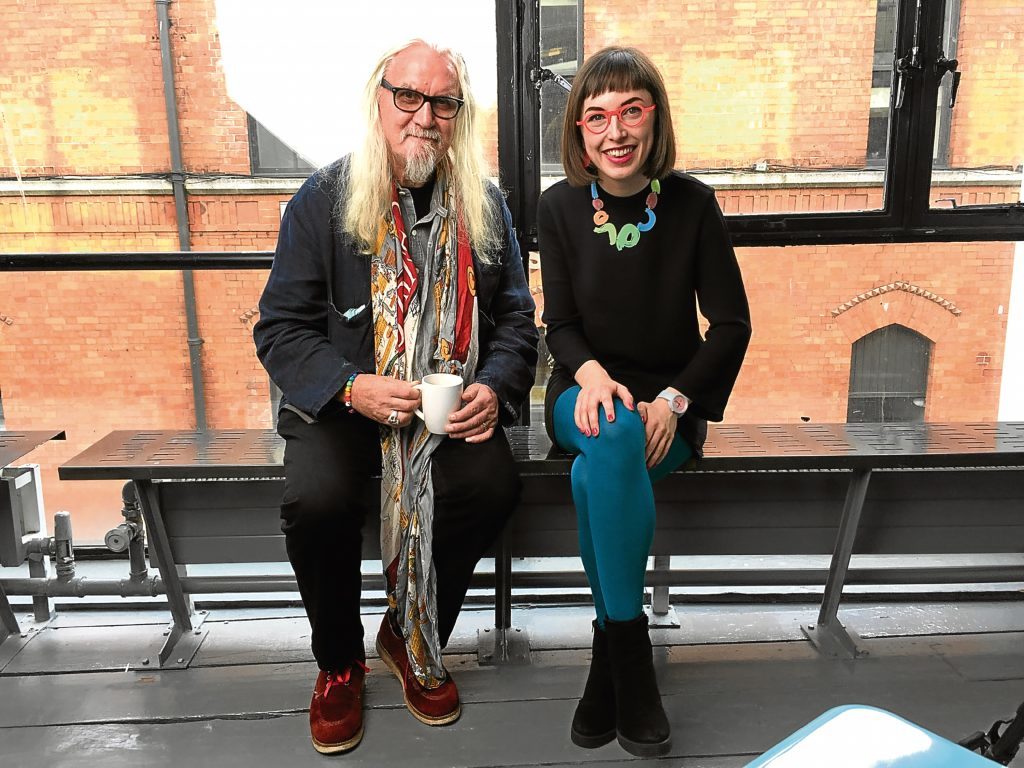 "This is the highlight of my career today," he admits. "For every dinner party after this, I can tell how I met Billy Connolly."
But the most bizarre encounter is with controversial video artist Maclean, who creates an over-the-top costume, equally weird make-up and wants him in a Bonnie Prince Charlie stance.
She takes a series of photographs to select the best one to work with and Billy confides that she was putting in so much work he didn't have the heart to tell her that he hated being photographed.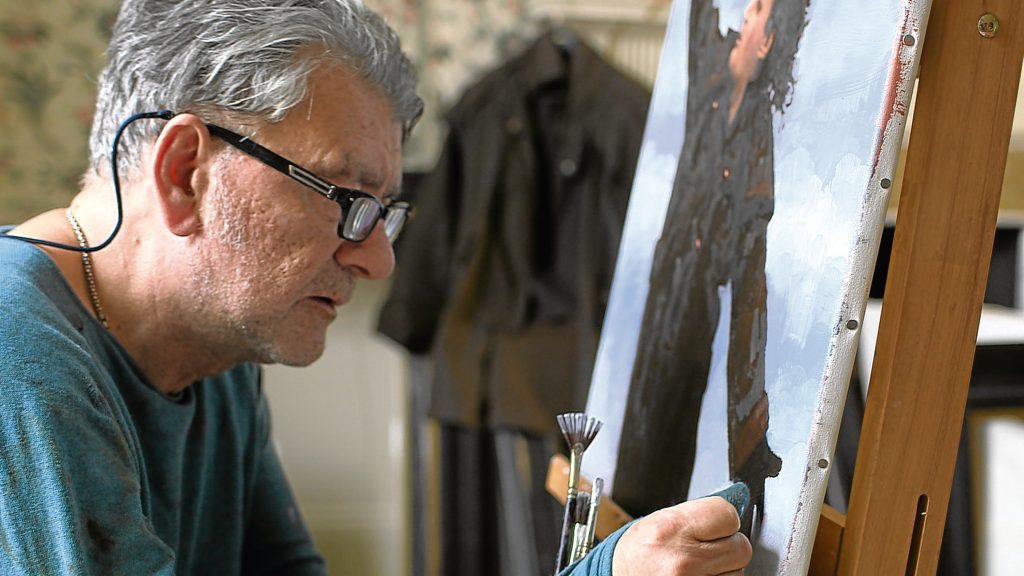 "Despite all the crazy gear I've worn over the years, I don't think I've ever seen myself looking so absurd," he says when he finally sees the completed work while on tour in Dublin.
"I look like a weird, deep-fried Jacobean dandy – and I absolutely adore it."
Both Byrne's and Vettrino's efforts also get the thumbs up from the clearly touched comedian.
The programme also features classic clips of Connolly on stage, as well as some of his acclaimed appearances on the Michael Parkinson show.
His tale about a man bumping off his wife and then burying her in the back close with her bum protruding so he had somewhere to park his bike had a career-changing impact for the comedian
"I flew back to Glasgow and coming through, the whole airport started to applaud. I never looked back," he says.
He sees Byrne and Vettriano's finished pieces at the Kelvingrove Art Gallery where he spent many happy days as a child.
"My brother Michael was made to come with me to Kelvingrove on Sunday," he says. "I was nine, he was six. I'd lock him in a telephone box by the gate and go and play in the park."
And the contrast in the artworks is an obvious delight. "It's been a joy having it done," he adds. "The difference between the three is extraordinary."
Billy Connolly: Portrait of a Lifetime BBC1 Scotland Wednesday, 9pm.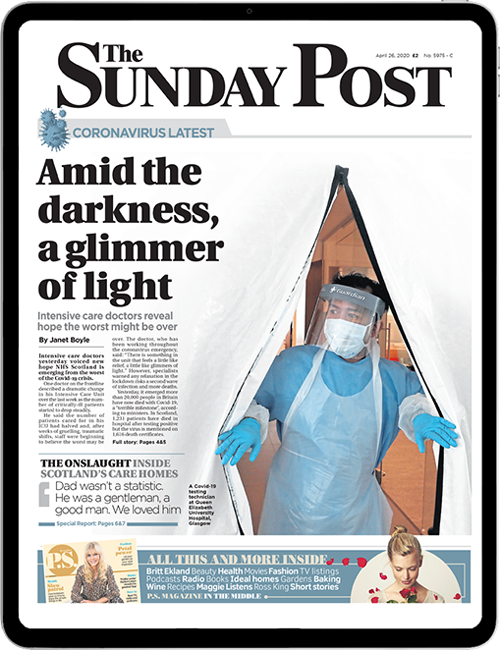 Enjoy the convenience of having The Sunday Post delivered as a digital ePaper straight to your smartphone, tablet or computer.
Subscribe for only £5.49 a month and enjoy all the benefits of the printed paper as a digital replica.
Subscribe