It's a country as synonymous with cartels and cocaine as Scotland is with haggis and kilts.
Colombia, the South American country you've probably only heard of in relation to Pablo Escobar, gangs, drugs, or as the backdrop for hit Netflix series, Narcos, has indeed had a dangerous rep over the last few decades.
But one Scot who has made his life there says the country is pretty much his favourite place on Earth, and has even set up a tour firm to encourage more people from Scotland and the wider world to visit.
Steve Dillon, 37, originally from Coatbridge, set up travel company, Other Way Round, as a way to share the real Colombia with fellow travellers, after discovering how amazing the country really was behind the drugs and violence-heavy headlines.
Steve first arrived in Colombia's famous city of Medellin in 2012, and like most, his perception of the country back then was mired with stereotypes.
His first visit was probed after meeting his Colombian wife, Marcela, in London, ten years ago, who then took him to Medellin to meet her family.
"At the time I think my knowledge of Colombia was severely limited, probably similar to that still of most people today – Pablo Escobar, drug cartels, Shakira, kidnappings and a few flamboyant football players that played in the UK," he says.
"But through Marcela, I learned so many different things about Colombia and couldn't wait to experience it for myself.
"What I found was an amazing country so incredibly different to what most people think.
"The people are so passionate. They love their country, they love their family, they are super proud and ridiculously welcoming to foreigners.
"And they're so happy to see that people are now coming to visit them after many years in the international wilderness."
Colombia's emerging popularity as a tourist destination has been increasing over the last few years, fuelled by the so-called 'Narcos tourists,' and the fact many parts of the country have now been rated safe to visit by foreign governments, including the UK's.
But the fact the country is still in the relatively early stages of tourism is one of the main reasons visitors should go, says Steve.
"Due to its chequered past most foreigners have stayed away from Colombia, so it has managed to preserve its own culture and identity in a way that is now difficult to find almost anywhere in the world.
"I'd say now is probably the perfect time to visit.
"It's safe to visit, it's opening up to tourists, but mass tourism still hasn't arrived so you still get to experience it in its authentic, relatively untouched state.
"And sadly I'm not sure how long it will stay like that."
Although many parts of Colombia are now safe, the drugs business in the country has remained thanks to its perfect conditions for growing the coca leaf and its 'ideal' geographic location, nestled between the Pacific Ocean, Caribbean Sea and Central America.
However, says Steve, you shouldn't simply judge a country on its supposed negatives – they all have them.
"While demand for cocaine continues to go through the roof in places like Scotland, the UK, Europe and North America, it's likely Colombia will always have a 'drugs problem.'
"But the drugs business tends to be in the very remote regions of the country, far away from the places tourists would typically go and Colombia is most definitely a safe place to travel.
"All countries have negative aspects. Take things like sectarianism, knife crime and drug addiction in Scotland – these are all massive problems – but luckily for us this is not how the world sees us.
"When people think of Scotland they think about things like whisky, haggis, kilts, Nessie, rolling hills, lochs and friendly locals.
"Regrettably Colombia doesn't have such a luxury and until now the focus has always been on the negative aspects.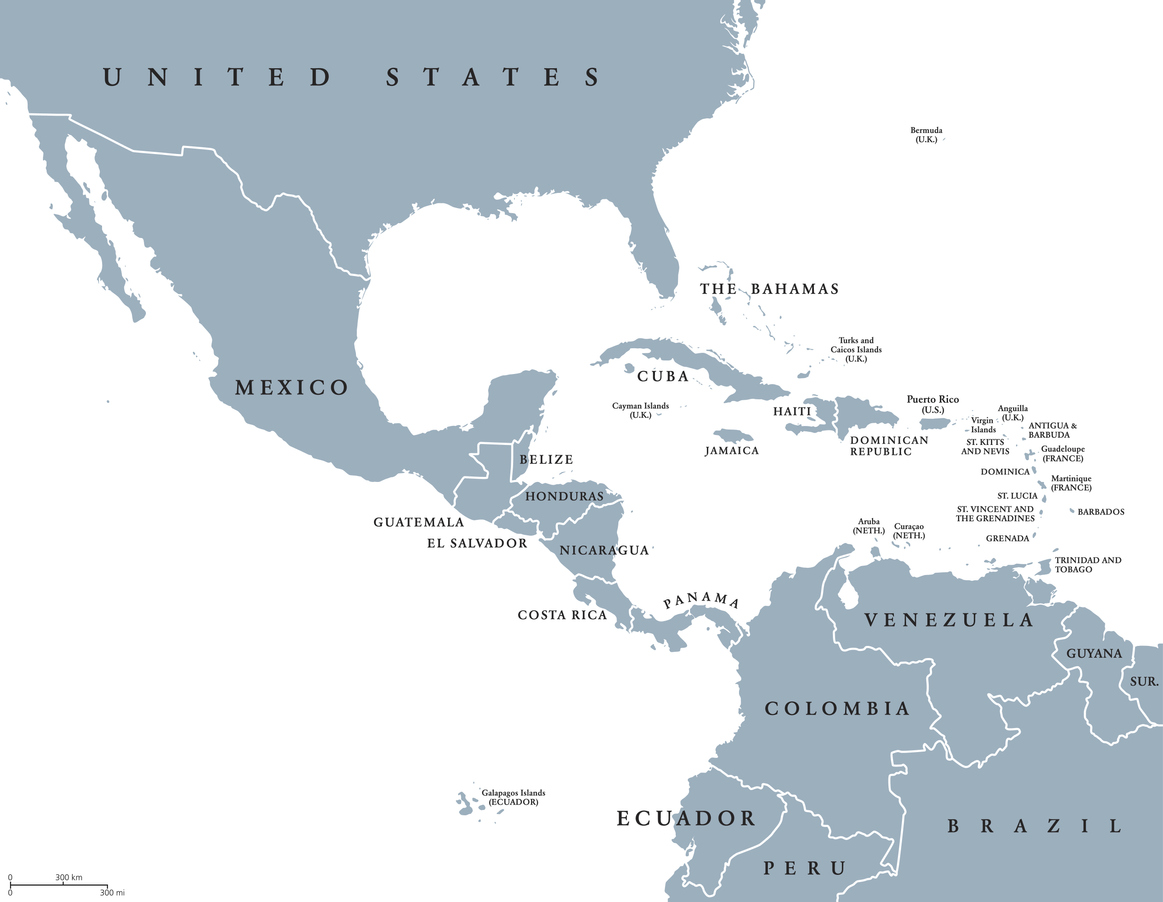 "To the outside world it's known as a place of war, violence, drugs, a scary no-go place.
"But in reality this is only a part of Colombia's story and there's another, totally magical, side to Colombia that thankfully the world is now beginning to discover.
"The Colombian Tourism Board had a great tag line a few years back: 'Colombia: the only risk is wanting to stay.'"
So for people thinking of heading to South America, what is really so special about Colombia and why should Scots venture south across the pond?
"For me Colombia is all about colour, music and passion," says Steve.
"It's so different from anywhere I've ever been before.
"It's a beautiful, colourful and vibrant country that is bursting with culture, stunning scenery and amazingly welcome people that can't wait to show you how to Salsa.
"There is music and dance everywhere – the locals just have rhythm in their soul, and in contrast to Scots, they don't have to be drunk to get their hips moving.
"It's also an extremely diverse country both in the physical sense and also in terms of its people and culture, as well as being the second most bio-diverse place in the world.
"You've got the Andes mountains range which enters Colombia and splits into three and runs the full length of the country.
"You have both the Pacific and the Caribbean sea. You've got the Amazon rainforest in the south. You've got dense jungles. You've got volcanoes (some of them with snow). You've got deserts. You've got vast swampy grasslands.
"And in spite of all the troubles, Colombians are often voted the happiest people in the world."
Steve and Marcela's tour company Other Way Round aims to connect travellers aged 25-45 with the real Colombia, focussing on social travel, authentic travel and responsible travel, all stemming from their love of getting people out there and seeing the world.
"Travel will quite simply open your mind in ways you can't imagine," says Steve.
"I personally am forever changed having had the opportunity to know so many different people from all around the world.
"And the biggest thing you will realise is that at the heart of it we are all the same.
"The more we travel and interact with different cultures, the more we see this and the more tolerant we become."
---
Steve's top Colombian destinations: 
Medellin.
It's just an awesome city. Located in a deep valley in the Andes mountains the setting is simply spectacular. It's an energetic, bustling city full of massive contrasts – modern transport systems, cool architecture and hipster restaurants all sit within eyesight of hillsides filled with overpopulated slums. It really feels like another world.
Guatape / Jardin
These two little towns (near to Medellin) really feel like time stood still. Cobbled streets, kaleidoscopic houses, street-side vendors, colourful tuk-tuks, charming fincas, locals sitting around drinking coffee and gossiping, men dressed in cowboy hats and ponchos while riding through on horseback. A people-watching paradise.
Parque Tayrona
A national park in the far north of Colombia which is like a scene out of The Beach. It's otherworldly. Dense jungle, tropical rainforests, an insane variety of wildlife, indigenous tribes living within the park, and hidden beaches which can only be reached by hike or horseback.
---
To find out more about visiting Colombia and Steve's story visit otherwayround.travel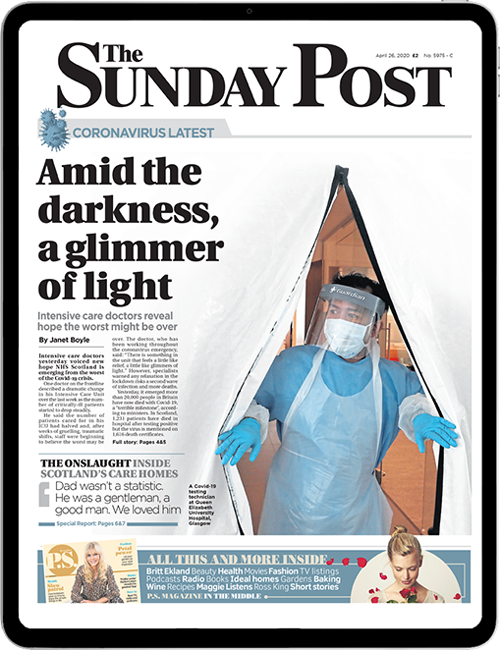 Enjoy the convenience of having The Sunday Post delivered as a digital ePaper straight to your smartphone, tablet or computer.
Subscribe for only £5.49 a month and enjoy all the benefits of the printed paper as a digital replica.
Subscribe