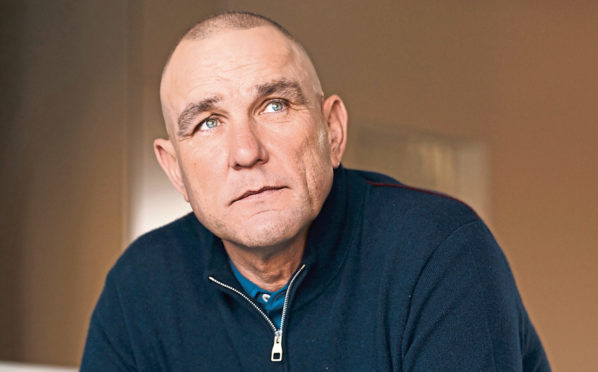 Hollywood tough guy Vinnie Jones has survived the most agonising year of his life. The former footballer has endured 14 months without his cherished wife Tanya, 53.
But while his pain endures, Vinnie – who lost his love after her brave six-year battle with cancer – reveals therapy has helped.
The Londoner, who won the 1988 FA Cup with Wimbledon's "Crazy Gang" and made his film debut in Lock, Stock And Two Smoking Barrels a decade later, tells P.S: "If you're a drug addict or an alcoholic they tell you, 'One day at a time' – and grief is very similar."
The couple, who both grew up in Watford, met when Vinnie was 12, dating briefly in their teens before going their separate ways. When he signed for Chelsea and returned to live in Watford, he found her living next-door-but-one.
"I didn't seek help for grief at first but I do now," the 55-year-old actor reveals. "In the first six or nine months (after her death) there was too much to do. You think you're coping but you're actually not, until you sit and speak to somebody for three days a week. Then you realise how far away you were from coping."
"I can't recommend it enough. Blokes think, 'I don't need to see a shrink' but you don't lie down on a couch. They get to the root cause and they are trying to help you."
He has now reduced the sessions to two a week and hopes his new book about his experience will help others.
"I want to give people strength through showing the way she led her life for 32 years, the way she coped and how she absolutely loved every day," he says.
Vinnie – who early on gained a hard-man image for past bad behaviour – regrets putting Tanya through it. He blames his behaviour largely on heavy drinking and anger over a parental split when he was 12.
Giving up alcohol eight years ago was a positive move. He says: "I'm learning to deal with anger issues. I still get angry, but I can see it coming now. There are a lot of situations when I've got into a lot of trouble, where without the drink I'd have walked away, I'd have seen it coming and avoided it. I can do that now."
He sold the family house in Los Angeles after Tanya died and has spent lockdown in his Sussex cottage. And he talks to the love of his life every day. He reveals: "My mind has a little chat with Tansy, saying 'What are we doing today?' That helps.
"She gave me a card that said, 'Tomorrow, something beautiful's going to happen' and I look at that every morning and I believe it."
The grandfather of two's new movie, The Big Ugly, has just been released, he also runs his own production company, and has a flooring company based in the UK.
Contrary to reports, he's not going to appear in the next series of I'm A Celebrity … Get Me Out Of Here. But he would like to see his and Tanya's love story replayed on the big screen.
"It would make a magnificent love story," he says. And, faltering, he adds: "For the rest of my natural life, I want to make Tansy smile every day.
"We will be together soon enough."
---
Vinnie Jones – Lost Without You: Loving And Losing Tanya, Seven Dials, £18.99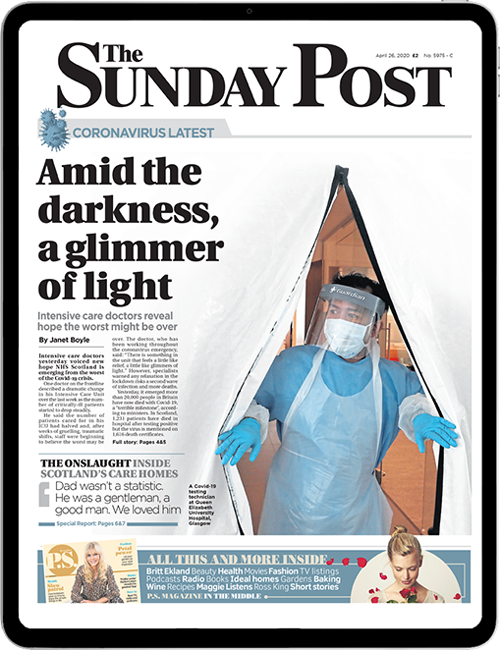 Enjoy the convenience of having The Sunday Post delivered as a digital ePaper straight to your smartphone, tablet or computer.
Subscribe for only £5.49 a month and enjoy all the benefits of the printed paper as a digital replica.
Subscribe