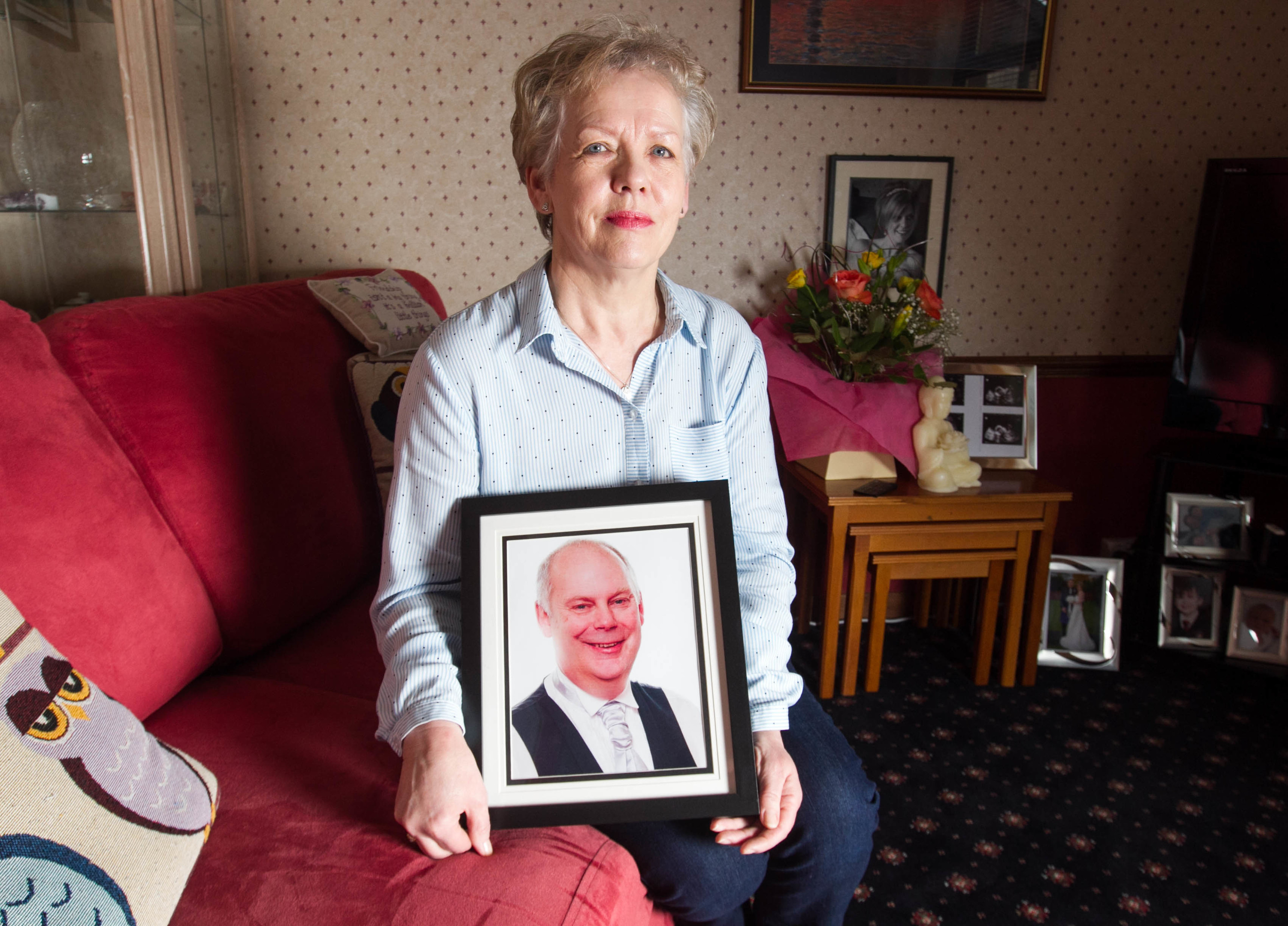 A DEVOTED dad died without getting to see his daughter's first child – after medics failed to diagnose his cancer on 21 separate occasions.
Ronnie McGill, 63, first reported back pain to his GP last January and asked repeatedly for an MRI scan to establish the cause.
But his requests were refused and a pancreatic tumour was finally discovered by medics nine months after his first appointment when he collapsed at home in October and had to be rushed to hospital.
By that stage, the cancer had spread to his liver, kidneys and stomach and there was nothing that could be done.
Ronnie died at home in Armadale, West Lothian, 12 weeks later on January 6.
His wife of 42 years, Sandra, 60, told The Sunday Post that she and her family believed NHS cutbacks affected the decision to offer Ronnie painkillers instead of agreeing to the MRI.
"I feel angry and let down," she said. "I do feel like if we had pushed harder in the beginning we could have got the scan.
"It might not have changed the outcome but at least he'd have had a fighting chance, less pain and better treatment options.
"We are left thinking 'if only'. He's a victim of waiting politely in a queue and accepting what people you trust are saying to you.
"Maybe we should have said to them: 'If it was your wife or husband, what would you do? Would you put up with this and just accept it?'"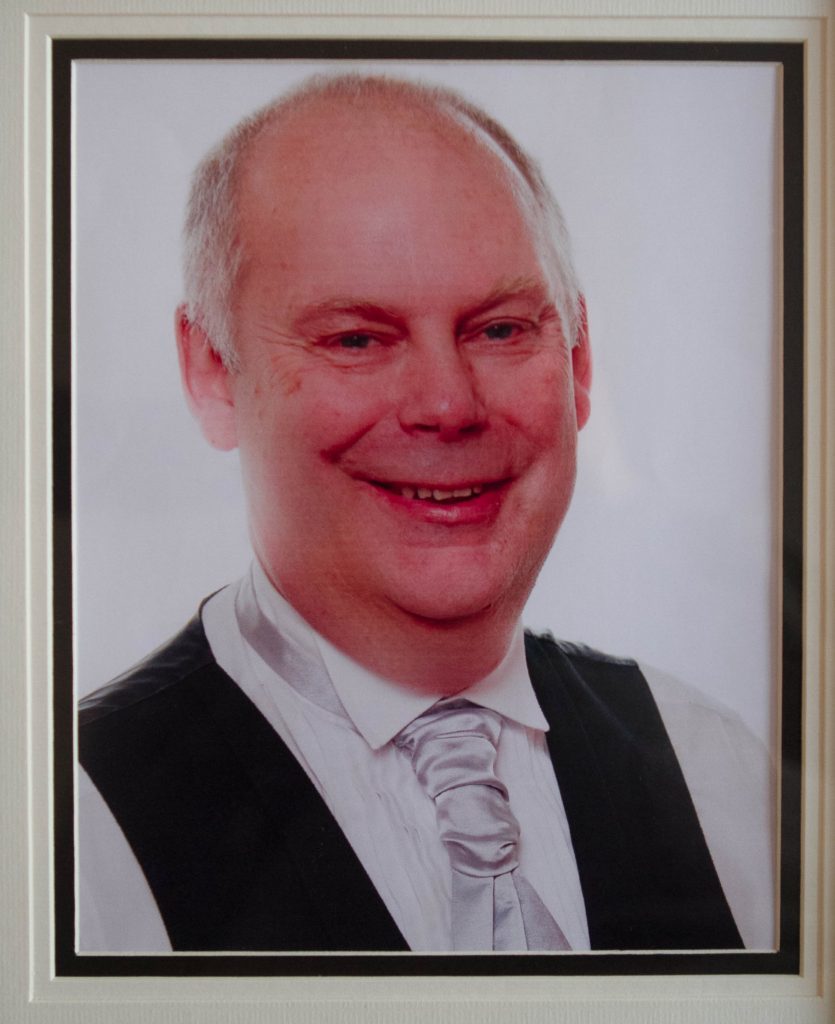 The father-of-three struggled with pain before the December 2015 festive shutdown from his job at Mitsubishi, Livingston, West Lothian.
He returned to work after the break but went off sick on January 25 when the pain got worse. He saw a GP two days later.
When an X-ray failed to identify the problem, Ronnie and Sandra asked for an MRI scan but instead he was prescribed painkillers and given an NHS Inform business card directing him to a website explaining how he should do lower back exercises for six weeks to alleviate the pain.
After a private physiotherapist concluded it was a nerve complaint in April he was ordered to ditch the workouts and change his medication.
A series of other GP and physio appointments followed while Ronnie's condition deteriorated rapidly. By August, he was unable to walk more than 20 yards without unbearable pain.
Eventually, Ronnie was referred to a different physiotherapist and sent for a MRI scan in September. But he was rushed to hospital before the results came back.
In total he had 21 separate appointments. Of those, 14 were with a GP. Six were with two separate NHS physiotherapists and one appointment was with a private physiotherapist. All of them missed Ronnie's cancer, say the heartbroken family.
"Our daughter Sarah is due in April," continues Sandra. "He just hoped he would see her baby born.
"We were always together and held hands everywhere we went.
"The day after they discovered the tumour I went out to the shops to get things for Ronnie and saw an elderly couple holding hands, it just tears me up to know that will never be us now.
"When they finally agreed he needed the scan Ronnie's words to me were, 'I'm absolutely done'. He was totally worn out, he'd been in agony for months and no one was listening."
Ronnie's daughter Sarah Barber, 33, of Armadale, West Lothian, feels robbed of a lifetime's memories. "My dad and I were close," she said. "He was the first person I told I was pregnant after my husband. He was really happy and now he's not here. I'm so angry, it could have been so different if they had picked up on it earlier."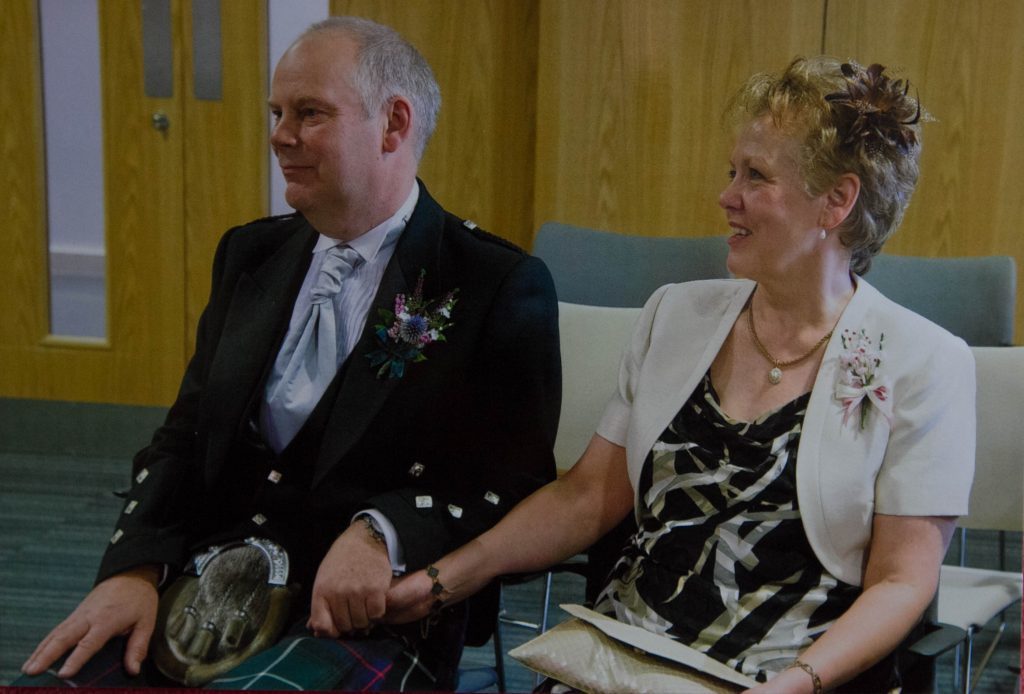 Anas Sarwar, Scottish Labour's health spokesman, said hard questions needed to be asked about why Ronnie's requests for an MRI scan were rejected.
"This awful case shows how vital early diagnosis is when it comes to cancer, but we are consistently seeing falling screening rates across the country," he said.
A lack of medical breakthroughs in diagnosing pancreatic cancer early means many patients are diagnosed too late to receive surgery.
Having an operation to remove the tumour is the only treatment that saves lives. Only a fifth of people with pancreatic cancer survive for a year or more and, when it is diagnosed in its most advanced stages, survival is as low as two to six months.
Sandra's family have now complained about the way he was treated, the first time they have ever had to officially complain about anything in their lives.
"I couldn't just leave it like this," she said. "My own doctor said I won't get the answers I'm looking for from the health board.
"But I had to put in the complaint because it might make them stop and think for an extra minute when it's another patient.
"Maybe they won't have to go through what we went through for the sake of getting one scan."
Marion Barton, NHS Lothian's head of health, said, following the complaint, the health board would "explore the thresholds for urgent scans with the service to ensure they are appropriate".
Tracey Gillies, NHS Lothian medical director, said health chiefs would happily meet the family. "I'd like to express my sincere condolences to Mrs McGill and her family for their very sad loss," she added.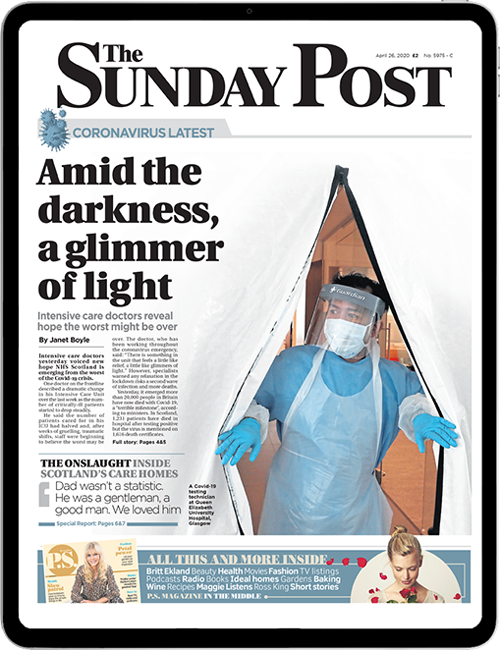 Enjoy the convenience of having The Sunday Post delivered as a digital ePaper straight to your smartphone, tablet or computer.
Subscribe for only £5.49 a month and enjoy all the benefits of the printed paper as a digital replica.
Subscribe