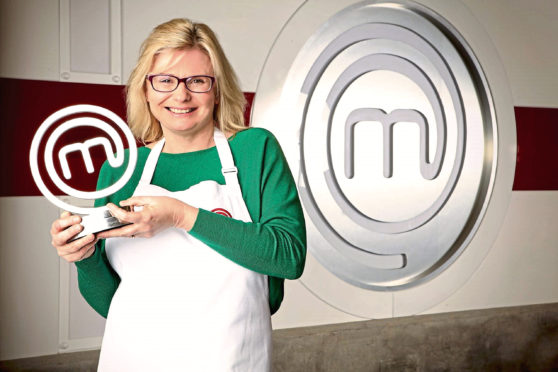 MasterChef champion Jane Devonshire knows better than most how vital it is to have an early diagnosis of coeliac disease.
She went through two brutal years with her son Ben before he was diagnosed, aged just two.
It's thought only 30% of Britons with the auto-immune condition are diagnosed, which is why Jane is delighted to be Coeliac UK's new ambassador, spearheading their new campaign to help find the thousands of children living with undiagnosed coeliac disease.
"I had a conversation with a gastroenterologist and he said when they were being taught, they never spoke about it in children," says Jane, who won MasterChef in 2016.
"They only ever thought about it in terms of adults which is bizarre, really, because if you've got it as an adult, you've got to think you had it as a child.
"But the genetic side of things has come along so much, and there's now an understanding that people can develop it at all stages of their lives.
"I don't know if Ben was born with it – luckily he was the youngest of four and not my first – but he just screamed.
"He was in pain and it was very frustrating, because I kept going back to my doctor at the time, who I think thought I was stressed having four children and kept reaching for the anti-depressants.
"Actually what I was saying was, 'I'm not sleeping because my baby's not well, it's not that my baby's stressed because I'm stressed, it's the other way around.'
"We moved and got a new doctor and he took one look at him and said, 'You need to get this looked at' and within three months we had a diagnosis – and that was life-changing.
"I don't know how many people I've spoken to who've been trying to get diagnosed or didn't know they needed diagnosed.
"With children it's even more frustrating because people look at them and think they've got behavioural problems because they're 'hangry' – they're in pain and they can't articulate that.
"That was certainly the case with Ben. He was a very angry child, I couldn't take him to playgroups because he would bite people.
"After the diagnosis, the difference is I've probably got now a teenager that's almost too laid back and horizontal!
"He's very calm and mild-mannered and that doesn't reflect the baby he was at all. He's got a lifelong condition but he's a 6ft 3in teenager and you'd never know.
"They reckon it takes 13 years on average for people to get diagnosed, and if you're a child, that's a huge length of time.
"That can have massive consequences because if you go undiagnosed, there are all sorts of things that can happen.
"I have a friend who wasn't diagnosed and she's now got horrendous osteoporosis that she's got to live with. Some people get very anaemic, some get problems with neuropathy.
"No matter if it's a child, no one should be going through that pain, and it also has a knock-on effect for us all, because the consequences to the NHS of then treating people with ongoing health problems is huge.
"We could save billions.
"So it makes sense to get people diagnosed early because you then won't have to deal with those awful health problems like colitis and, in extreme cases, bowel cancer.
"So this campaign is really important for me, having seen the pain Ben went through and how awful it was and the difference diagnosis made, most importantly to him, but to my whole family.
"To have your child back healthy is incredible because if you have a screaming baby you're all going through hell, or if you have a child that's not thriving, a child that's sick, it affects everyone in that family dramatically.
"So I always say that the day they diagnosed Ben, it made life better for all six of us in this family."
Jane adds: "I think there is a tendency to trivialise coeliac. I ask restaurants, 'My son's gluten-free, can we eat here?' and you get the eye-roll because people associate it with some sort of eating fad or dietary fashion.
"He's not a fussy eater, he's got a disease!
"When people get 'glutened', I've seen the consequences – it's a week or two weeks of being very ill and over the long term it causes horrific damage.
"Gluten-free became a food trend that's been debunked now, going gluten-free if you don't have a medical necessity like a gluten allergy or coeliac is of no use to you.
"But that got people talking about it, and it means we now have a lot more accessible and gluten-free food available."
Not all coeliac symptoms are physical and that can be a hindrance to early diagnosis in children because they don't have the language to explain what they're feeling.
"Exactly, and if you've always lived with something, you don't know any different," says Jane.
"My brother was practically blind in one eye from birth but they didn't diagnose it until he was five because he never knew he couldn't see out of one eye.
"And it's a similar thing with coeliac disease.
"In my family Ben is the first person to have a diagnosis but my dad's family, they've all got dodgy tummies. It's almost a bit of a joke but who knows?
"Now at least diagnosis isn't the invasive thing with the tube down the throat and taking a biopsy, a lot of the time it can be done initially with a blood test."
Jane recalls the lead up to entering MasterChef.
"I'd been unwell, I'd had breast cancer which later recurred in my liver, was three years into remission and knew I wanted to go back to work but I was 50 and what do you do?" she says.
"The kids kept saying, 'You should do this' and they filled the MasterChef form in.
"I'm not gluten-free but I think 95-96% of my recipes were because that's the way I cook – I have a gluten-free kitchen because of the risk of cross-contamination," she goes on.
"A lot of the existing cookbooks, if you lived in the middle of London and had access to wholefood shops and a fortune to spend, you were fine.
"If you're an ordinary mum, popping down to your local supermarket which isn't particularly well stocked, you were stuck.
"It's getting better but I wanted to write an everyday cookbook for families who had a member that was gluten-free.
"Food should be inclusive, it should be all about sitting there sharing dinner – one of the saddest things I ever saw was my son sitting at a family dinner with a Tupperware box and eating something different – that's not happening in my house. That's not what food is.
"Completely by coincidence I met someone from Coeliac UK at the BBC Good Food Show and started chatting, and through that we're publishing our second book together this year.
"When Ben was diagnosed I thought, 'I can do this, I know food, I can cook' but a lot of people don't have that knowledge, that confidence, or time.
"I was a stay-at-home mum, if it went wrong I could do it again.
"I know what a lucky situation I was in, and to be able to give a little bit of that knowledge to people and help them is an enormous privilege. That's the nicest thing that's come out of MasterChef."
For more information, or to take Coeliac UK's online assessment visit coeliac.org.uk/isitcoeliacdisease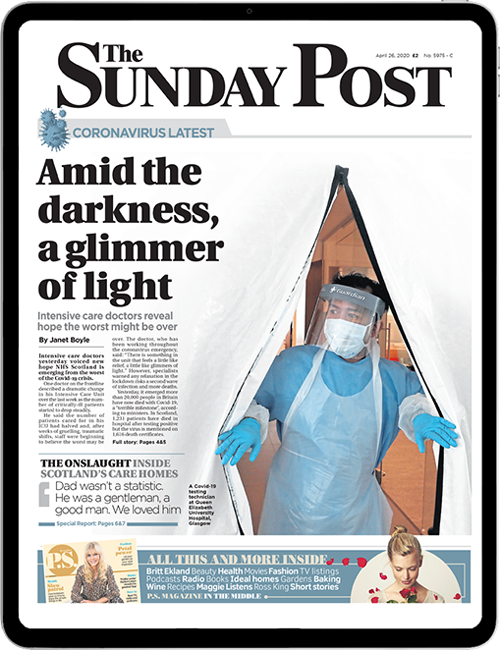 Enjoy the convenience of having The Sunday Post delivered as a digital ePaper straight to your smartphone, tablet or computer.
Subscribe for only £5.49 a month and enjoy all the benefits of the printed paper as a digital replica.
Subscribe