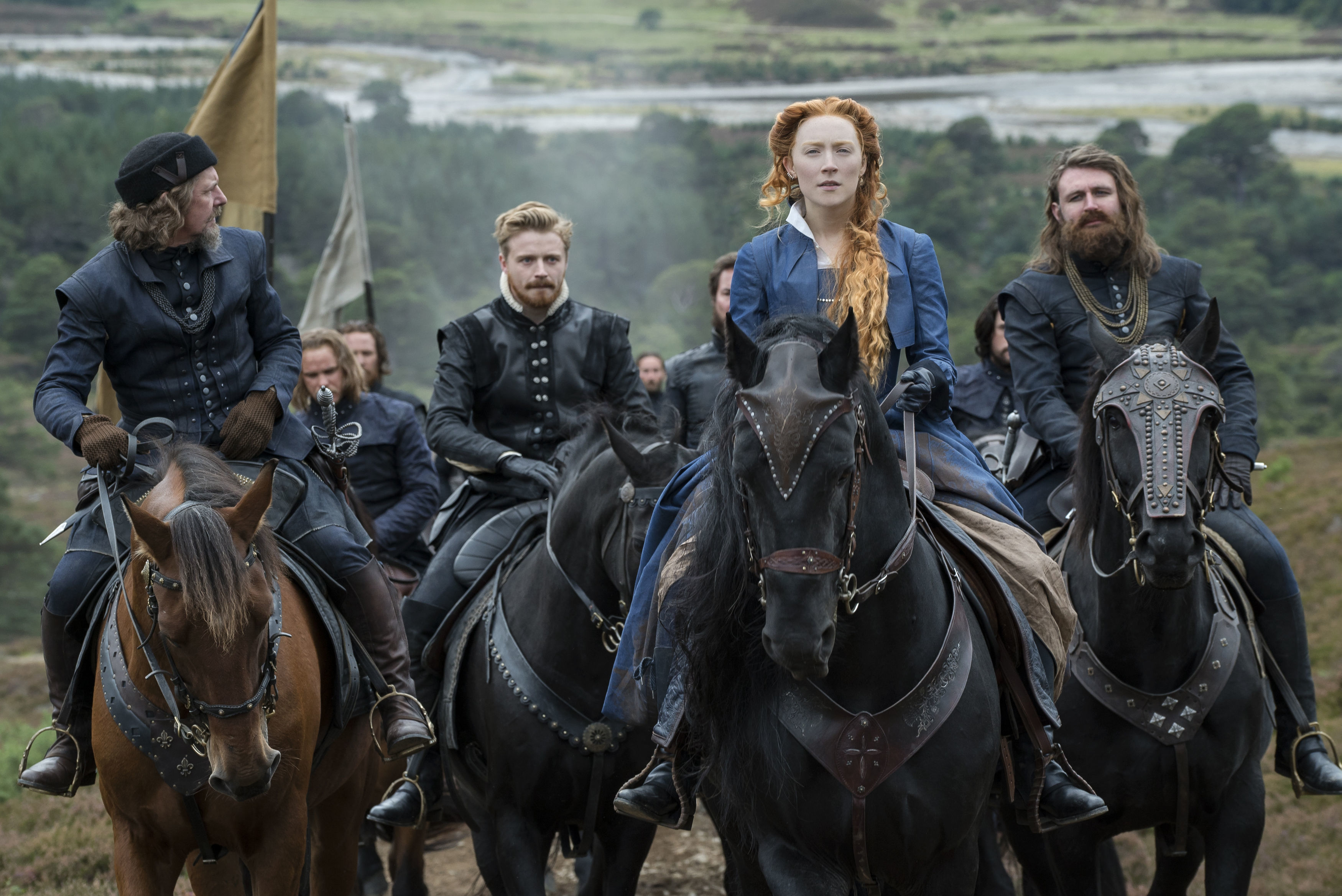 MARY, Queen of Scots star Jack Lowden has called for more films to be made about modern Scotland.
The award winning actor said he loved playing Mary's second husband, Henry Lord Darnley, in the film, which is set in the 1500s.
But he said too many movies have focused on Scottish history, with only a few big releases – such as Trainspotting – set in more recent times.
He also claimed it was "insane" that Scotland is still without its own major film studio.
Lowden, 28, said: "In Scotland, we run straight away to the historical stuff. We think that when you make stuff in Scotland or about Scotland we have to go back 300 years to when everybody ran around in kilts.
"You can make stuff now about life now. Something like Trainspotting was one of the few films to do it in Scotland. But we need to nurture more filmmakers and writers. There's plenty of us actors but we all run away down south because that's where everything is."
Mary Queen of Scots stars Irish actress Saoirse Ronan in the title role opposite Margot Robbie as her cousin and rival, Queen Elizabeth I of England.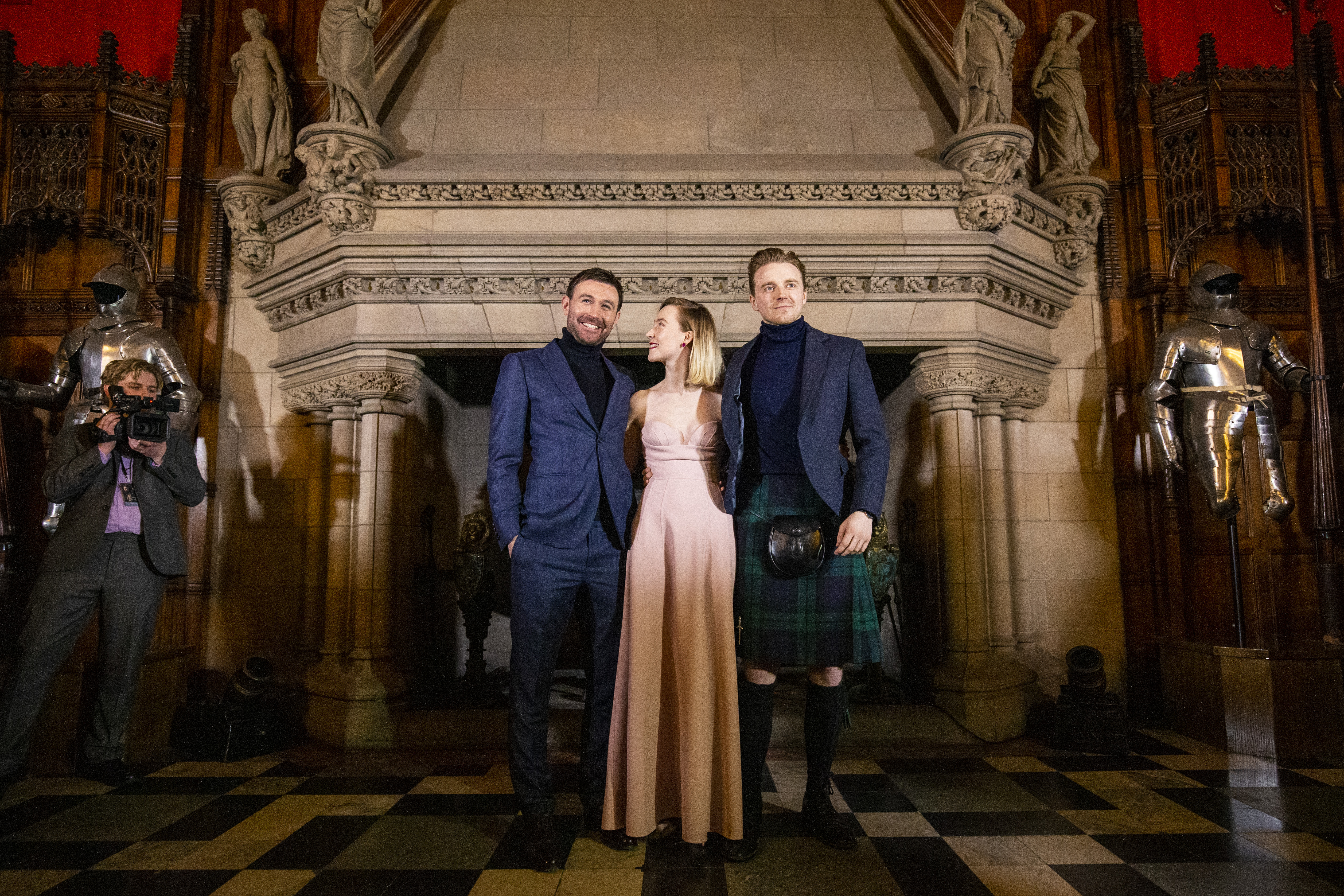 The near-£30m film, which was released in cinemas on Friday 18 Jan, was shot partly in Scotland and shows off rugged landscapes north of the Border. However, indoor scenes were filmed in London due to the availability of a major studio, which Scotland lacks.
Lowden added: "A studio would make a massive difference. I think we're the only home nation that doesn't have one, which is insane. We were shooting in all these amazing Scottish locations then running down to Pinewood.
"With a studio not only comes productions that can be made there, but also training facilities and things like that."
The Olivier award winner, who grew up in Oxton, in the Scottish Borders, said he knew very little about Darnley, who was also Mary's cousin, before signing up for the film.
As king consort, he produced an heir to the thrones of both Scotland and England — the future King James VI and I — but he was determined to be recognised as a king in his own right and the marriage proved a disaster. Married in 1565, Darnley was murdered at Kirk o' Field in Edinburgh less than two years later, amid claims of a plot involving Mary.
Lowden said: "Darnley's an important part of the story. He was sort of the rock star of his era but he was quickly a pain.
"It's never been confirmed nor any evidence found of Mary's involvement in his death but, if he was the character that he's been described as, you could almost forgive her.
"If it wasn't for him Mary's downfall might not have happened. But whenever you get to play a character like that, it's fun."
Mary Queen of Scots producer Tim Bevan said only around one third of the film was shot in Scotland because of the lack of a major studio.
He said: "The film is about Mary and Elizabeth but we wanted to make the Mary side of the film feel very raw and rugged and so the Scottish landscape was fantastic.
"Every landscape we wanted to be in Scotland but when you're doing interiors you need to be in a sound stage basically and the big sound stages in Britain tend to be around London. But wherever we could, we were in Scotland."
He said a new studio in Scotland would be "a good idea", adding: "Film and television production is it's a massive growth sector at the moment. In the three decades I've worked in film, it's flourishing more than it ever has and it's not going to change.
"There's been talk of a new studio in Liverpool, in Birmingham and I know there's been talk of one in Scotland. It would seem to me to be a very sensible thing to do."
Speaking at the film's Scottish premiere this week, First Minister Nicola Sturgeon said: "We all want to see a studio delivered. I think there's every reason right now to feel positive and optimistic about it."
---
Mary, Queen of Scots is in cinemas now.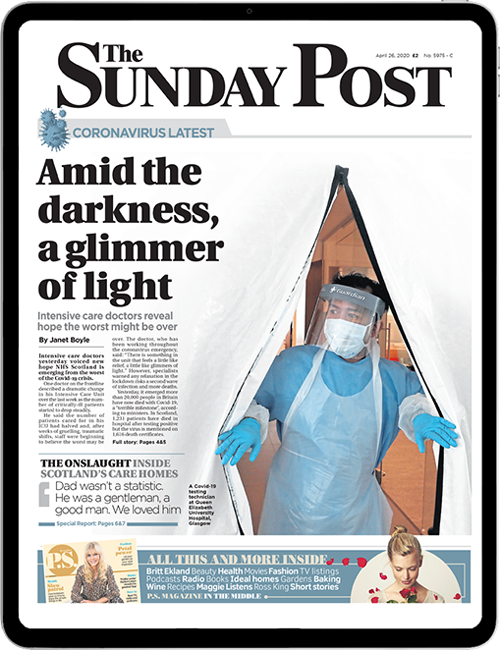 Enjoy the convenience of having The Sunday Post delivered as a digital ePaper straight to your smartphone, tablet or computer.
Subscribe for only £5.49 a month and enjoy all the benefits of the printed paper as a digital replica.
Subscribe