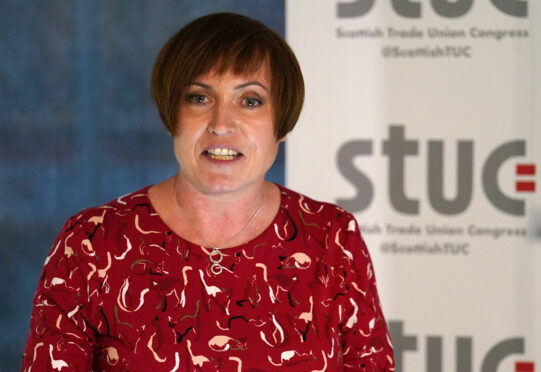 Last Tuesday, I had the privilege of opening the new Scottish Trades Union Congress (STUC) centre, alongside First Minister Nicola Sturgeon, STUC President Pauline O'Rourke and young trade union activist Rosie Hampton.
As I listened to their speeches I was struck by how much progress has been made over the last 125 years of the organisation's existence, especially by the women in our movement. Our new purpose-built trade union centre is based in Bridgeton and has been named after Margaret Irwin, the trailblazing suffragist and activist.
Born at sea, the only daughter of ship's captain James, Margaret was brought up in Broughty Ferry, gaining a degree in languages at St Andrews University. She went on to study at Queen Margaret College Glasgow and Glasgow College of Art, and remained in Glasgow for the rest of her life.
Aged 34, Margaret embarked on a lifetime's work to improve the lot of women in the workforce. She first became organising secretary of the Women's Protective & Provident League (sponsored by Glasgow Trades Council) then the Scottish Council for Women's Trades, which by 1895 numbered 100,000 members. She stayed with the council for all the 44 years it existed. She produced reports for the Royal Commission on Labour, detailing the awful conditions of shop girls (who worked a 14 to 16-hour day), laundry workers, home workers and others.
Although she was never a trade union member she was the driving force behind the formation of the STUC and served as its secretary for its first three years (1897-1900).
The job was offered to her on a permanent basis but she refused, saying she feared prejudice against a woman in the job might harm the new union. But she remained influential – setting up structures for women members and for urging that Scotland needed its own unions, not just branches of national bodies. Largely through her, the council initiated and promoted a mass of legislation affecting industrial conditions and showing the necessity for reform of housing conditions of female workers in potato lifting, fish curing and fruit picking.
She had become a recognised authority on industrial conditions relating to women in Scotland; she lectured on economic questions, served on various government committees and gave evidence to a select committee in the House of Lords. In 1927 she was awarded a CBE.
Her first STUC motion, however, was on women's suffrage; she was a member of the Glasgow & West Scotland Association for Women's Suffrage until 1907 and after that a regular speaker at the Women's Freedom League.
Latterly she ran a model fruit farm in Blairgowrie until her death aged 83.
A new era for trade unionism in Scotland started today.

Our STUC Margaret Irwin Centre – Scotland's new national centre for trade unionism – was opened by @ScotGovFM @NicolaSturgeon.

We're proud of our past. We're organising for the future✊ pic.twitter.com/5bGHLjdoui

— STUC (@ScottishTUC) June 7, 2022
Margaret was brainy, shrewd and visionary, and her work in reforming labour laws that affect women has had a lasting effect. As in wider society, there is much still to be done within our movement to achieve full equality for women workers.
Margaret was a trailblazer of her time, and it's due to the hard work, grit and perseverance of women like Margaret that women now make up more than half of trade union members and we are now in a position where all four of the UK's trades union congresses are led by female general secretaries.
This is a critical time for the trade union movement in Scotland. As a society, we are facing the biggest fall in living standards since the 1950s but workers in their unions are fighting back. We are seeing increased strike action across many different sectors, showing that the workers of Scotland will not accept rising living costs and stagnating wages.
As we fight for a better and fairer future, it is only fitting that our trade union centre is named after such a formidable and inspiring woman. We are proud to remember her.
---
Roz Foyer is general secretary of the STUC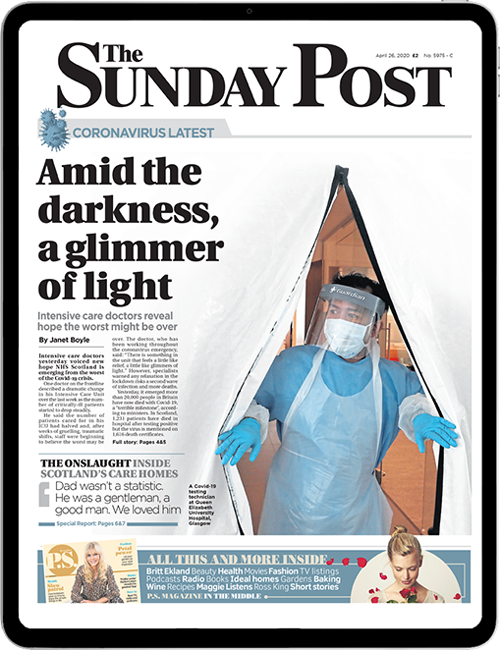 Enjoy the convenience of having The Sunday Post delivered as a digital ePaper straight to your smartphone, tablet or computer.
Subscribe for only £5.49 a month and enjoy all the benefits of the printed paper as a digital replica.
Subscribe