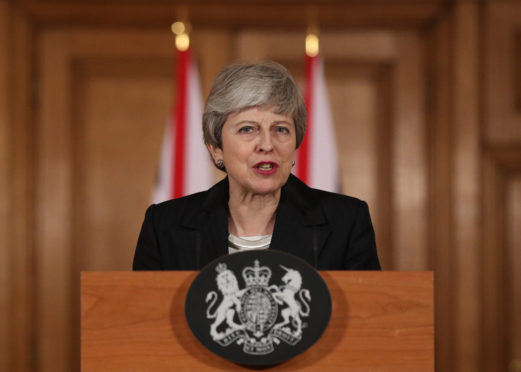 The parliamentary petition's website crashed at the end of last week under the sheer weight of people wanting to sign up to revoke Article 50.
A "bad gateway" warning flashed up on the screen in a prophetic moment during yet another febrile week when the Prime Minister had turned democracy on its head and encouraged Britain to turn on its MPs.
The spectacle on Wednesday night of a beleaguered PM, running late and out of ideas, speaking to the nation in some kind of low-budget presidential address, was painful.
May said she knew we were fed up of politicians prevaricating around Brexit. And that she was on our side, others in parliament were not. Her answer was to put the blame on them.
It was a reckless, hypocritical, and above all, dangerous speech. MPs are not the enemy of the people and May was only stoking hostility by framing them in that way.
May is eaten up by the grievance of blame. She blames the electorate for her having to deliver on Brexit. She blamed her two closest advisers when she lost her majority in the snap election – she said she would never call. She blamed the MPs when her deal twice failed to get through parliament, and she blamed the Speaker for rejecting her attempts to table it yet again.
For his part, he blamed 1604.
And when an 11th hour cross-party meeting of party leaders failed to find any compromise, she blamed the Labour leader for walking out, rather than on her own intransigence and a foolhardy invitation to an MP of no party whose presence at the table was surely designed to be Corbyn's kick in the teeth.
And when her deal eventually fails to deliver because of the red lines she herself put in place, she will blame her chief negotiator, the civil servant, Olly Robbins, who was only following her orders.
But she will never blame herself. And for now, she turns full-circle and appeals to the electorate she blamed in the first place for putting her in this farrago, and despicably gambles on their anger to pit them against the MPs who have fueled her ire.
And for that, she should not be forgiven. We have already seen an MP stabbed to death in this Brexit process and so to stoke up further anger and division for our political class in a desperate bid to absolve yourself of blame, was just a sign of how far Theresa May has travelled in terms of losing authority, never mind self-respect.
She says she stands with the people but where does that put the two million and counting, who have already signed the petition calling for Article 50 to be revoked and for Brexit to be halted, or the millions that took to the streets this weekend to call for a People's Vote? And where does it place the vast majority of Scots who voted to Remain? Does she stand with them?
It is Scottish politicians that threw the country a lifeline when they won the legal fight over whether Article 50 could be reversed. I wonder if after the performance of last week at Westminster, Scots need to at least try and save themselves?
---
Mandy Rhodes is editor of Holyrood Magazine. Follow her on Twitter @holyroodmandy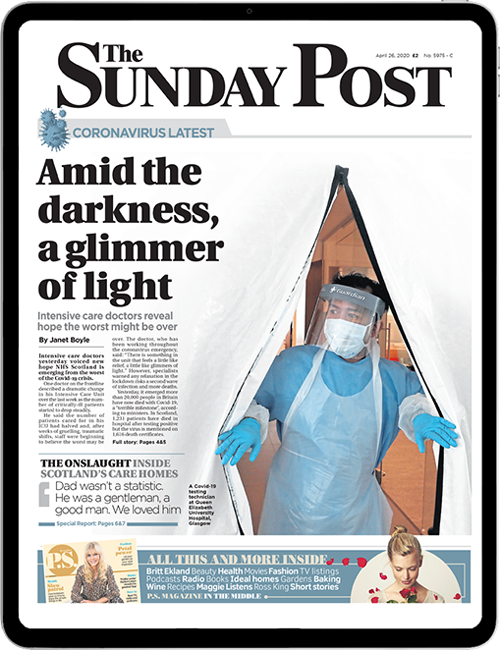 Enjoy the convenience of having The Sunday Post delivered as a digital ePaper straight to your smartphone, tablet or computer.
Subscribe for only £5.49 a month and enjoy all the benefits of the printed paper as a digital replica.
Subscribe