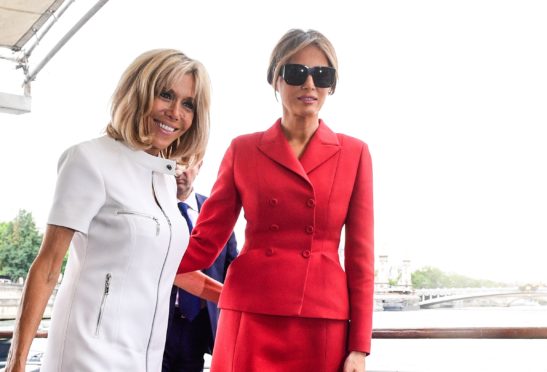 When French President Emmanuel Macron described the fires burning in the Amazon as an international crisis and offered £16.5 million in aid to help fight them, I thought Brazil's leader, Jair Bolsonaro, would have welcomed his intervention with open arms.
Bizarrely, he did exactly the opposite, accusing Macron of having "a colonialist mentality" and expressing approval for a Facebook post that mocked his wife, Brigitte.
In what was clearly an inflammatory and disrespectful remark, Bolsonaro seemed to suggest that, most likely because of her age at 66, France's First Lady is in some way inferior to his own much younger wife.
For the president of a country to be doing that in the public domain seems staggeringly stupid, particularly considering Macron was trying to galvanise support to help Brazil.
It reminds me of the perils of social media and the fact we so often now have to read the unvarnished brain-dumps of political leaders in a way that clearly doesn't befit the office they occupy.
When Macron said he hopes Brazil soon has a president who is up to the task, it was my thought exactly.
You want a leader who is a shining example, not one who endorses a petty, sexist and ageist comment.
At 49, Melania Trump is 24 years younger than her husband, Donald – roughly the same age gap as exists between Brigitte and Emmanuel Macron, yet the latter has attracted so many more column inches.
This seems to be another thing we need to get our heads around in a world where, thankfully, most of us have become much more accepting of others.
Where a person finds love should not be a talking point. The reality of life as First Lady for Brigitte is that she will have to take the rough with the smooth in terms of the comments about her, and of course there is bound to be pressure on her to look youthful and glamorous.
She's smart, elegant – the epitome of French chic – and the perfect consort.
Although the age difference is unusual, they clearly have a great relationship.
She appears to be fulfilling her role in the best possible way, so to criticise her looks seems shameful.