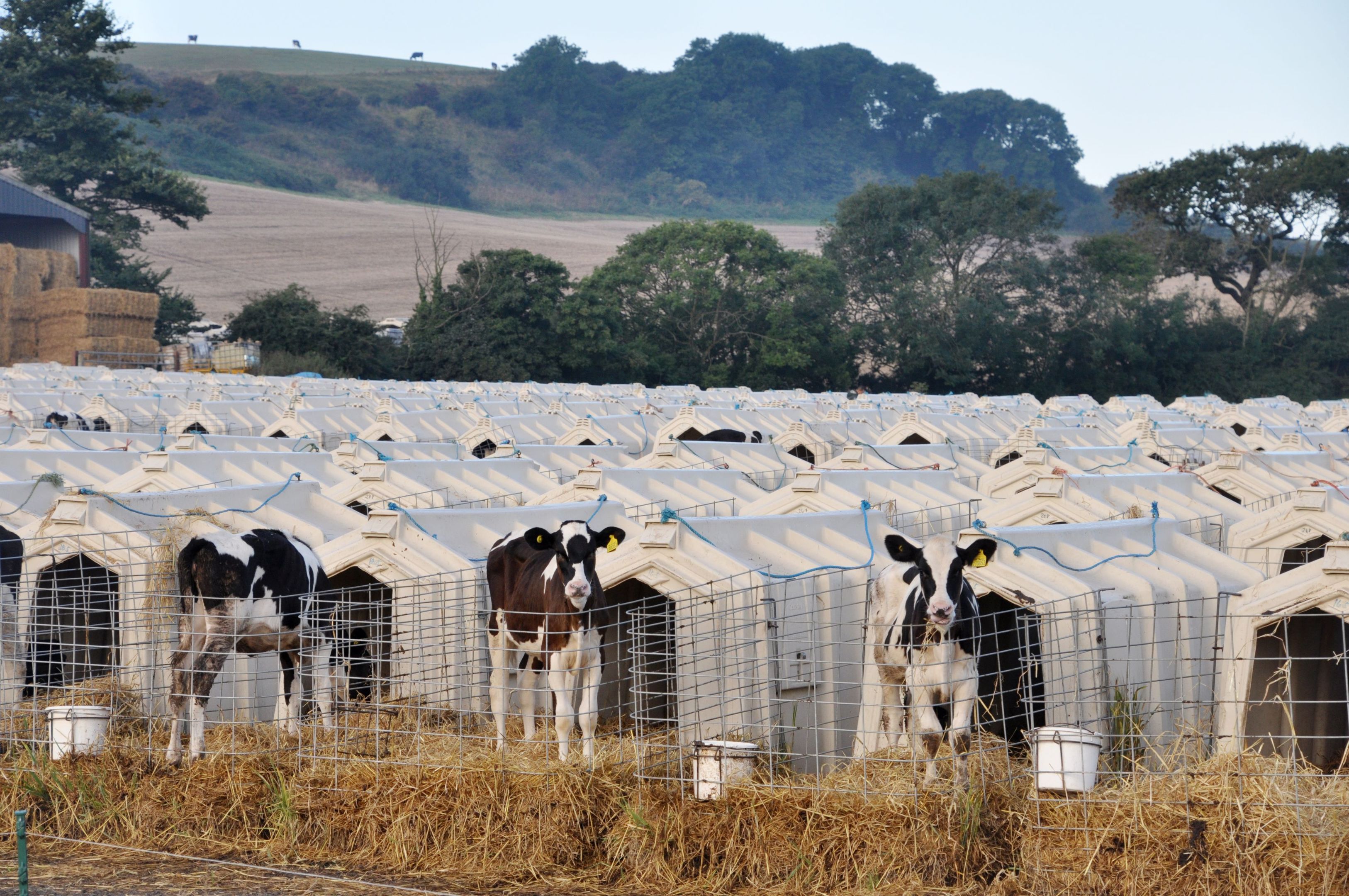 MARKS & SPENCER says it was "very disappointed" to see images of calves penned in solitary hutches at the farm of one of its milk suppliers.
Animal welfare group Animal Equality released footage of calves caged in the pens, claiming many were up to six months old and struggled to get into the plastic hutches.
Animal welfare laws ban solitary housing for calves beyond eight weeks old.
The farm, which Animal Equality named as Grange Dairy in East Chaldon, Dorset, belongs to J F Cobb & Sons and remains a supplier to M&S.
Dr Toni Shephard, executive director of Animal Equality UK, said: "Seeing row after row of baby calves alone in tiny pens – when they should naturally still be with their mothers – is truly heartbreaking.
"But realising that many of these are actually older female calves who, contrary to UK animal welfare law, have been confined like this for many months is shocking.
"UK animal welfare law recognises how vitally important exercise and social interaction is for calves and restricts solitary housing to just eight weeks, yet on this farm Animal Equality found female calves as old as six months cramped and suffering in individual pens.
"We are calling on M&S to break ties with this supplier immediately. We urge all supermarkets to implement a zero-tolerance policy when farms break animal welfare laws."
M&S confirmed the farm remained a supplier and said: "We were very disappointed to see these images. Any breach of our standards is completely unacceptable.
"Our experts have been on site and worked with the farm to take action and address the situation.
"We work hard to uphold the highest welfare standards, which is recognised by animal welfare charities."
The J F Cobb & Sons website has an RSPCA endorsement. A representative of J F Cobb & Sons said there were "never any issues with welfare" but confirmed that calves older than eight weeks had been held in the pens.
In an updated statement, Mr Cobb said: "As a family farming business, we care passionately about our livestock and all our energy is focused on keeping our cattle comfortable and healthy.
"We work closely with vets and industry welfare experts to establish the best approach to looking after our animals, and our health and welfare performance is industry-leading.
"Our animals are under close veterinary supervision and there is no suggestion that the health and welfare of our animals has been compromised.
"We have been in liaison with Marks & Spencer and our milk buyer over this matter and last week spot audits were undertaken, including from Trading Standards.
"All of these audits were passed successfully, with no concerns over animal welfare."
A Dorset County Council Trading Standards spokeswoman said: "Our animal health team has carefully considered all the allegations made, visited and inspected the premises concerned and are satisfied that there is no evidence of any breaches of welfare requirements."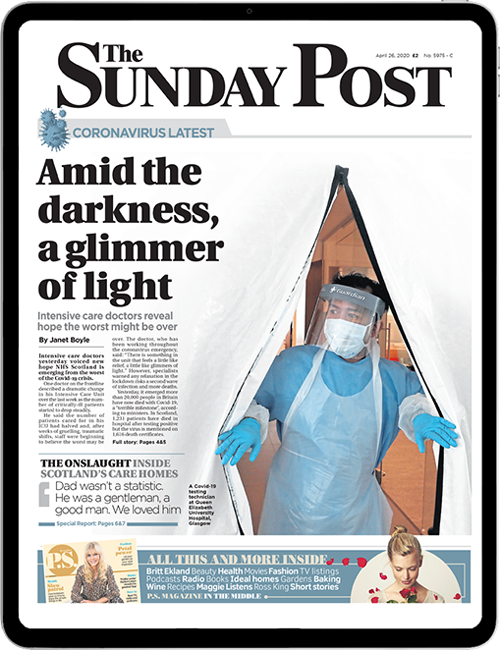 Enjoy the convenience of having The Sunday Post delivered as a digital ePaper straight to your smartphone, tablet or computer.
Subscribe for only £5.49 a month and enjoy all the benefits of the printed paper as a digital replica.
Subscribe