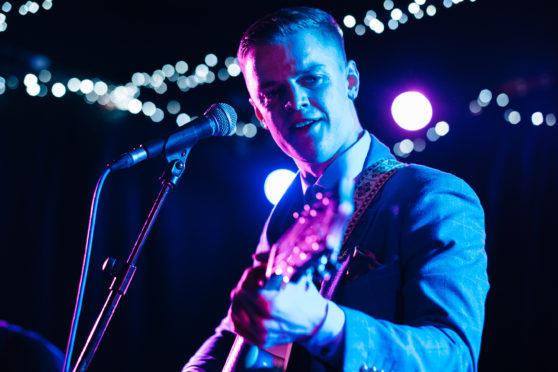 When rising star Luke La Volpe was growing up, he would sit with his grandfather and listen to him sing.
Falling in love with music, he realised his calling and was breaking into mainstream success just as the coronavirus crisis threatened to put the world of music on pause – if not bring it to a full stop.
But the 24-year-old has powered through lockdown, turning the dejection of lost gigs into online streams and new releases.
All the while, he's remembering the influence of his grandfather, who has Alzheimer's disease, especially now that the roles have reversed and Luke's the one singing to him.
Luke, from Bathgate, said: "It's incredible to see, you could talk to him and he forgets everything about his life but then you play a certain song and it brings back memories. It's beautiful.
"My Grandad was in military bands when he was younger. He played the euphonium and sang and got me into older singers like Frank Sinatra and Matt Munro and it's rubbed off on me and the way I sing.
"It's a strange one because, when I was younger, it was him sitting playing music to me, making me interested in it. Now it's full circle with him having Alzheimer's and I'm sitting play music to him. It's a touching thing to experience."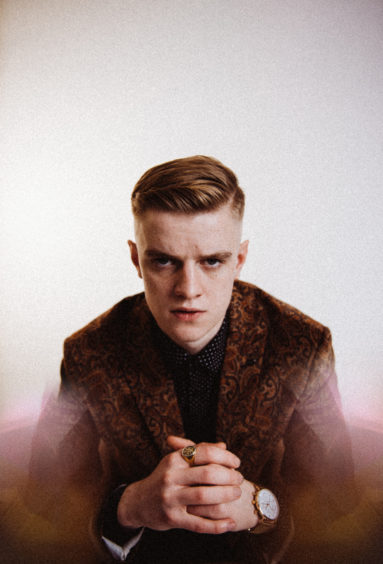 Like many people, Luke headed into 2020 with all sorts of dreams and aspirations, before coronavirus put paid to any notion of having a normal year.
But he admits isolation has probably been the best thing that's happened to him – in terms of productivity at least.
"I've been working a lot harder than I usually would. It's got me out the pub so I actually have to write some songs and get them out!
"When the pandemic first arrived I was pretty low, we'd just sold out King Tut's in less than a day and it felt like I had all this momentum coming. I was about to smash onto the scene.
"When that got taken away, I wondered how I was going to get it back. I just put my head down, started working and thought that I'd put something positive into this."
It's certainly paid off, with his recently released EP Terribly Beautiful hitting top spot on the Scottish charts and riding high UK-wide on iTunes.
While Luke admits it doesn't quite feel real yet as he's been robbed of a chance to celebrate the feat, he describes the response to the release as "life-changing".
"The way I've been describing it is that it's like my life has been in black and white and the past couple of weeks has turned it into colour," he explained.
"Everything I've worked for since I've been a wee boy came to fruition in the space of three weeks – it's mad how fast it happened.
"I wasn't expecting it whatsoever. I'm riding the waves now, pretending I meant it!"
The title track was recorded during lockdown, with the help of The View's Kyle Falconer, and saw Luke improvise a studio set up and use a Guitar Hero microphone to record his vocals.
Proceeds from the track are being split between music therapy charity Nordoff Robbins, NHS Lothian's Covid-19 Appeal and Music Venues Trust.
Luke is also on the line-up for the #SaveOurScottishVenues virtual festival on Friday June 19.
Luke said: "Nordoff Robbins is close to my heart because of my Papa, and then the Covid appeal is a no-brainer because it's why we're all in this situation in the first place and why I even came up with the song.
"I've supported the Music Venues Trust before as well. I saw a stat that 75% of grassroots music venues might not exist anymore.
"We can't let that happen, that's where I grew up, that's where every artist grows up. From me all the way up to Frank Sinatra, David Bowie, they came through those venues in the beginning.
"If you lose them you lose a lot of people, a lot of future big stars."
Inevitably, given their friendship and the fact they come from the same corner of West Lothian, the success of Lewis Capaldi looms large.
Luke, who grew up playing music alongside the Grammy-nominated star, admits he did once envy the fame and fortune coming his pal's way.
But now he's seeing Capaldi's blockbuster breakthrough as a road map for going forward.
"I'm so proud of what he's done, he's one of the biggest stars on the planet right now.
"Obviously you want to see your mates doing well, but there was a long time where I was pretty jealous of him living out my dream in front of my eyes!
"I obviously thought there was no chance that lightning would ever strike twice in the same place.
"We're totally different musicians, but it gives me a buzz that it's very possible if I work hard."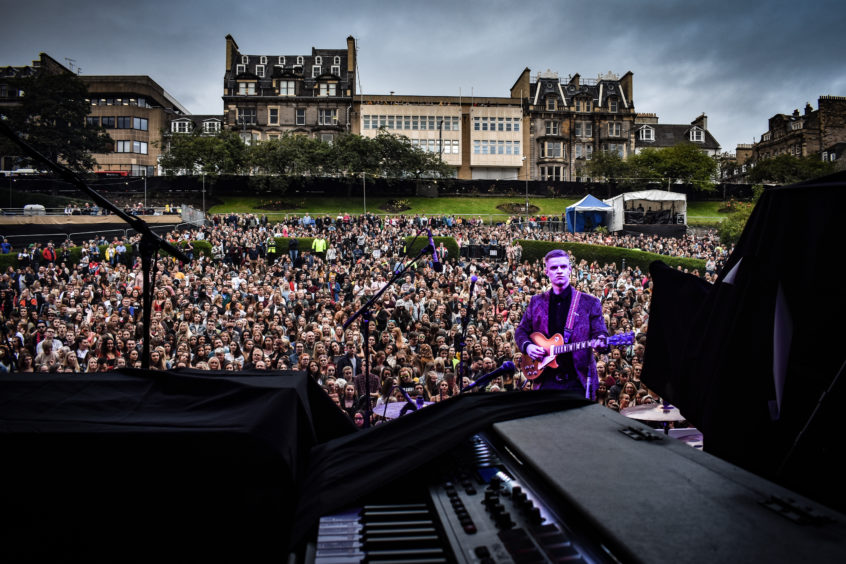 In a recent interview, Luke said he was asked if he ever felt like he was riding off Capaldi's coat-tails.
"A radio DJ asked me that, and I explained that, if they just so happened to be coming up as a radio DJ and their best mate was the best DJ in the world and he offered them a hand, would they say no? Of course you wouldn't!
"It's good to have Lewis as an adviser because he's already gone through the trials and tribulations of it, knows where the tripwires are.
"He's a talented guy, but he makes up for any other thing that he's not got through pure hard work. He was the hardest working artist last year, something crazy like 320 gigs in a year which is ridiculous."
It's that dedication to his craft that Luke aims to replicate, although looking ahead to the second half of 2020 is a difficult thing for artists to do given the current climate.
With so much uncertainty, it's tough to formulate plans for going forward, but Luke aims to build on what's started having got a taste of success pre-Covid.
"I was in the limelight for a short period of time there, but I was mostly planting the seeds of what's coming," he insisted.
"I'm working on more material because the minute you get the attention, the first thing everybody wants is a lot more music!
"But who knows, we might get out of lockdown next week and it's all systems go, then I'm in trouble!"
---
Luke's EP is available to download and stream now.
#SaveOurScottishVenues Virtual Festival tickets are available here.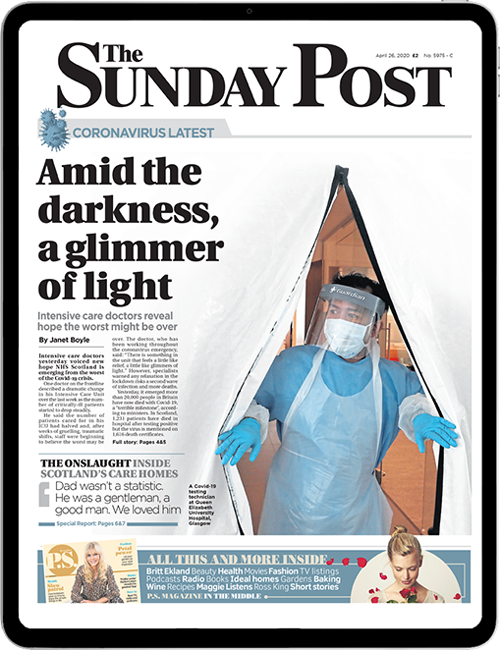 Enjoy the convenience of having The Sunday Post delivered as a digital ePaper straight to your smartphone, tablet or computer.
Subscribe for only £5.49 a month and enjoy all the benefits of the printed paper as a digital replica.
Subscribe