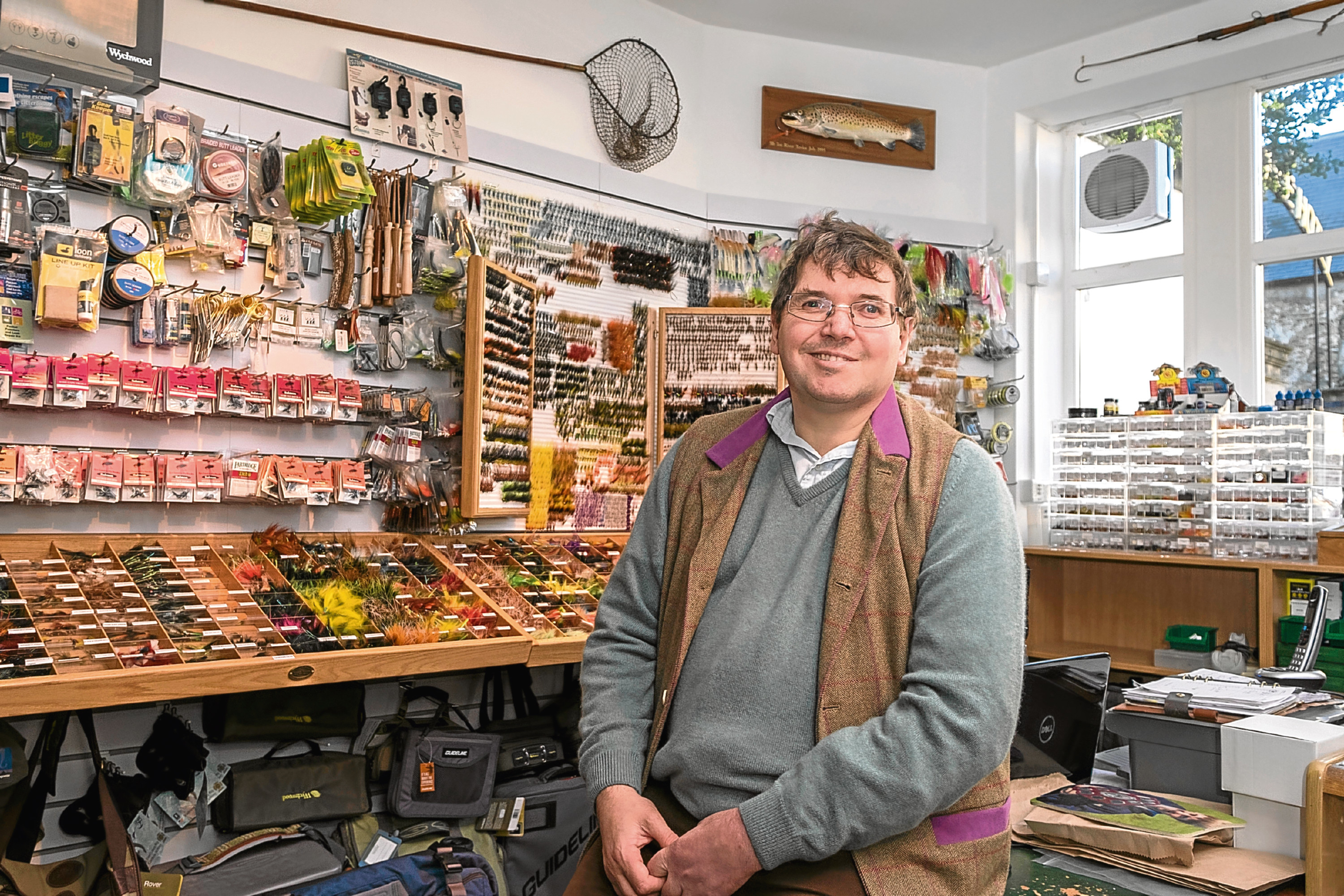 FISHING has been in Tim Pilcher's blood for as long as he can remember.
Endless hours have been spent on river banks and pleasure has become work, too.
With wife Caroline he runs Tweedside Tackle, providing other anglers with all they need to pursue their hobby.
The couple are featured in BBC Scotland's latest documentary series The River, from the makers of hits The Harbour and The Mountain. Starting tonight, it follows life for those who live and work along the River Tweed.
For Tim, though, life is very different these days after he was struck down by a devastating stroke.
November 9, 2009, is the day that changed Tim's life for ever.
"I had a terrible headache all day at work," recalled Tim, 51, from Kelso. "It was so bad I thought it was toothache and went to my dentist.
"It was still excruciating when I went to bed and I woke up in the middle of the night, went to get a painkiller and collapsed. Caroline called an ambulance and I was rushed to the Borders General Hospital. A scan showed my brain was swelling into my skull and I was transferred to the Western General Hospital in Glasgow for lifesaving surgery."
When Tim was taken into theatre to have a section of his skull removed to release the pressure, he was told he was just five minutes from death.
Recovery was painfully slow and Tim spent a full year in hospital.
"You have peaks and troughs," he admits. "I had to be taught to speak and eat again.
"My short-term memory has been badly affected and large chunks of my long-term memory have gone. There are only small snapshots of things, hazy memories at best."
Although the immediate care couldn't be faulted, dad-of-three Tim found access to physiotherapy very difficult after his release from hospital and over the years has had to fund most of it himself.
But his lifetime love of fishing is what has helped him fight back to the healthy-looking individual viewers will see over the next six weeks.
"The tackle shop has totally been my rock," he says simply. "Fishing has always been a passion and it has given me a focus. Talking about it with customers just makes me happy."
Tim was still in a wheelchair when he got out of hospital but angling aid came from customer Bill Quarry who runs the Wheelyboat on the Tweed.
"It's for disabled anglers," explains Tim. "He took me out fishing and it was wonderful to be out there again after all my time in hospital.
"Subsequently, the shop has sponsored a couple of Help For Heroes fishing days and it was so inspirational for me to see these injured soldiers having a great time fishing."
Fears over his balance on the river bank limit Tim's angling endeavours but he has been out on boats as well as carefully on land and also savoured catching his first salmon.
"Fishing has helped my recovery so much," he adds. "It's just being out there, watching the wildlife and the movement of the water."
The River, BBC One Scotland, 7.30pm
---
READ MORE
Airdrie football boss who suffered a near fatal stroke battled back for his daughter's birth
Girl who survived TWO strokes aged just three learns to walk, talk and smile again