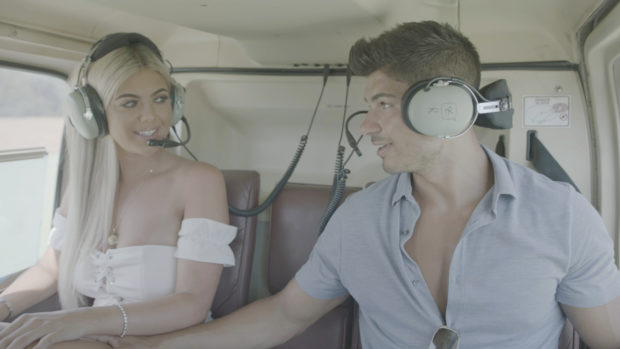 Love Island star Anton's mum yesterday said her boy has met his match in the Spanish villa.
Sherie Ann Danyluk has given her approval to the 24-year-old's relationship with Londoner Belle Hassan.
Anton and his mum have enjoyed an emotional reunion in the Spanish villa, which will be broadcast tonight on the hit ITV2 reality show.
Anton and Belle are competing with other couples to win a £50,000 cash prize in the final tomorrow.
Sherie Ann, of Blackridge, West Lothian, said: "I know my boy. He's really fond of her. They're lovely together. He's met his match with Belle."
She insisted the pair's relationship is genuine and revealed her son will visit Belle's family home when the TV show ends.
She said: "I think Anton's going to be in London a lot anyway, and Belle's dad said Anton's got a room in the house. They've set up a room for him to stay in. They'll be with each other quite a lot, I'd imagine."
It appears Belle's dad has forgiven Anton for upsetting his daughter by opting to kiss fellow housemate Anna Vakili during a task set by the show's producers.
Anton also gave his number to a shop assistant when he left the villa during another task, sparking a huge bust-up with Belle.
Belle's actor dad Tamer Hassan, 51, joked Anton will need to call the emergency services. He also suggested Belle should have given him a Glasgow kiss.
Sherie Ann, 55, who runs a Bathgate popcorn business with Anton's dad Michael, 54, said: "That's over and done with now. Belle's fine. They had their wee blow-out and that's made them stronger. I don't think there'll be any Glasgow kisses going on.
"Belle had every right to do what she did. I would have done the same. Don't get me wrong, I love my boy so much but when he's wrong he's wrong and when he's right he's right. I will protect him to a certain point but he was wrong there and Belle was more than right to put him in his place."
Sherie Ann is now preparing to welcome Anton home when Love Island ends tomorrow.
She said: "I'm going to make him a big plate of pasta, cosy in and watch the Love Island series together. I just can't wait until he's home."
One other thing she may need to do when her son comes home is shave his bum. Anton told fellow contestants that his mum de-fuzzes his rear.
Sherie Ann is planning to release a "razor rap" called "Anton's mum shaves his bum" on Instagram next week.
She has become an online phenomenon, amassing more than 37,000 Instagram followers since she opened the account on July 18, and razor companies are queuing up to offer her cash to endorse their products.
She said: "I was really shocked at the amount of people that followed it."
She now hopes Anton and Belle will be Love Island fans' favourite ­couple in a public vote.
She added: "I would love to see him and Belle win. They truly are a genuinely nice couple. I can see the wee sparkle in Belle's eye and there's a sparkle in Anton's eye too."
---
View from the sofa: This is a love affair that's too tempting to resist
by Alice Hinds
The contestants may have been treated to eight weeks of sunshine but that doesn't mean Love Island hasn't weathered a few storms – and that's why it's still so popular.
Usually when a reality telly series hits its fifth run, viewers start to get bored seeing the same cookie-cutter personalities, the same storylines, and the same manipulated tiffs.
But this year saw the highest viewing figures yet, with more than six million people enjoying the islanders' nightly antics.
Now, I'm not arguing Love Island doesn't take advantage of some of the fail-safe tropes. After all, I can't help but compare Maura Higgins' current sexual liberation to last year's Megan Barton-Hanson, and when Michael Griffiths ditched loveable Amber Gill he was instantly branded with Adam Collard's "snakey" behaviour.
So, yes, the show isn't exactly breaking new ground.
But there is one unequivocal fact on the producers' side – single 20-somethings are unpredictable and, eventually, they will do something stupid or shocking.
I'm not speaking from my high horse. I, too, am single and make constant, sometimes cringe-worthy mistakes. But, fortunately, my dismal dating life isn't broadcast to the nation as the perfect example of schadenfreude.
A perfect example was Jordan Hames asking Anna Vakili to be his girlfriend and then almost instantly dumping her for another attractive brunette. Cowardly and duplicitous behaviour? Yes. Downright entertaining? Shamefully, also yes.
No matter which couple triumphs tomorrow night, it's ITV that has really found the winning formula.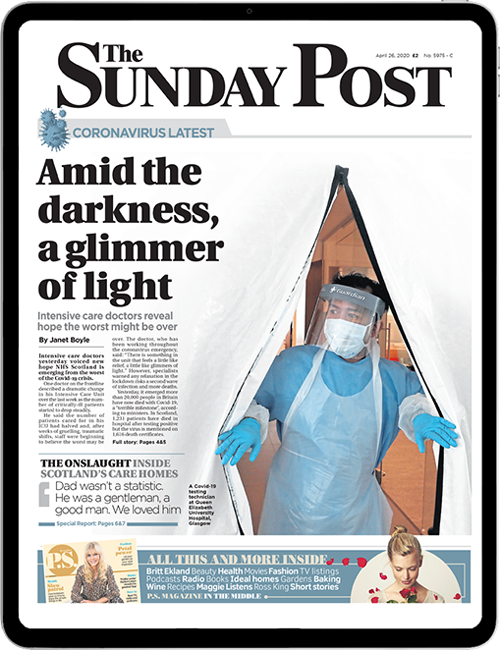 Enjoy the convenience of having The Sunday Post delivered as a digital ePaper straight to your smartphone, tablet or computer.
Subscribe for only £5.49 a month and enjoy all the benefits of the printed paper as a digital replica.
Subscribe