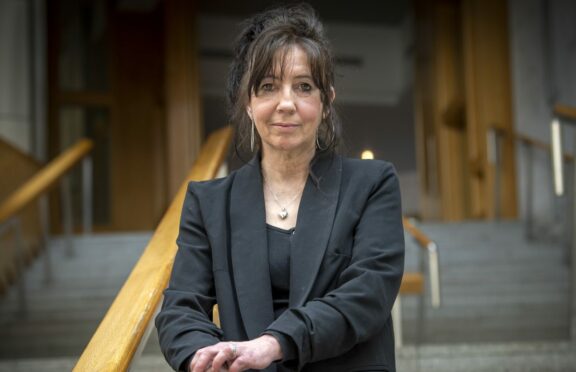 First Minister Nicola Sturgeon has discussed the Fatal Accident Inquiry into the murder of Louise Aitchison with the Lord Advocate after her mother appealed for urgency at Holyrood.
On the second anniversary of her daughter's death, Caroline Lyon went to the Scottish Parliament on Thursday to discuss with MSPs from all parties the need for a swift investigation into police failures that led to her death.
The national force has apologised to Ms Lyon and admitted 18 separate errors meant a formal warning that her daughter's new boyfriend had a history of domestic abuse was never delivered before she was killed.
The Crown Office has said an FAI will be held, but not when.
However, Ms Aitchison's mother fears any delay in detailing the systemic failures means other vulnerable women are being left at needless risk.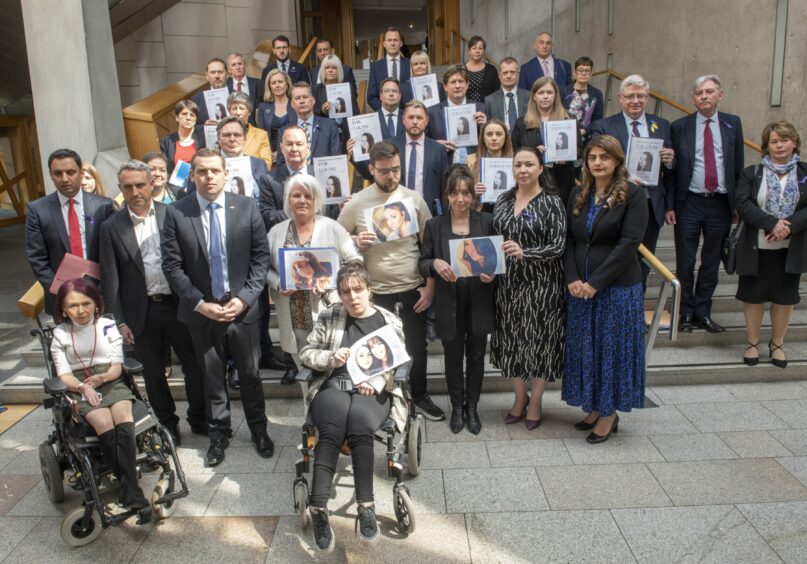 Speaking at First Minister's Questions, Sturgeon paid tribute to Ms Lyon and family members' bravery. She said: "I would like to take the opportunity to welcome Louise's mum to the chamber, although I am sure that she does not want to be here in these circumstances.
"I absolutely understand her desire for a fatal accident inquiry and for that fatal accident inquiry to be taken forward as quickly as possible."
She said decisions about whether and when FAIs are to be held were the responsibility of the Lord Advocate Dorothy Bain, who was independent of the Scottish Government, adding: "I will make sure that the details of this exchange is brought to the attention of the Lord Advocate later today."
She said it was "only right" an FAI takes place, and added: "There are clearly questions about Louise's situation. I will continue to ensure the government acts in all possible ways to do everything that we can to protect women from domestic abuse. I believe the bravery and courage of Louise's family at such a sad time, will help with that.
"I did not know Louise, but I am sure not only that she was a wonderful young woman but that she would be very proud of her family."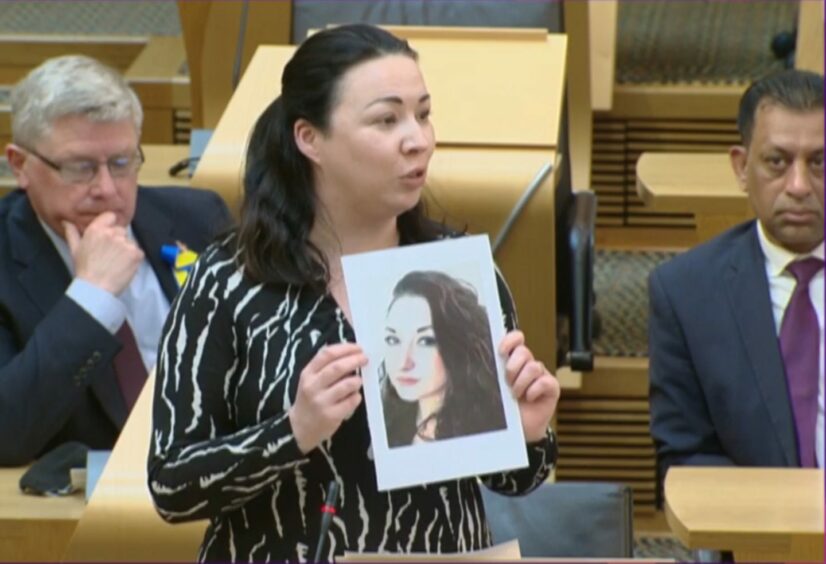 On Friday the Crown Office confirmed the First Minister had now raised Louise's case with them.
Louise's mother, 56, was in tears as politicians across parliament offered their support. She said: "Our hearts will never mend after losing Louise so needlessly to a violent man she trusted, but knowing that what happened can bring change and protect other victims is some comfort.
"Louise cared deeply about other people. She would have wanted good to come from the avoidable tragedy which has devastated our lives.
"A speedy Fatal Accident Inquiry will highlight the failures which led to Louise's murder. The public need to know what went wrong and be assured other women are not being left in danger as she was."
Lanarkshire MSP Monica Lennon said: "We must do all we can to prevent domestic abuse and the lifelong effect it has on so many lives across Scotland. To do that we have to find out what went so badly wrong in this case and right now the only option open is for a speedy FAI.
Scottish Lib-Dem leader Alex Cole-Hamilton said: "It is only right when the system fails that we examine what went wrong. Louise's family must be commended for campaigning on this issue."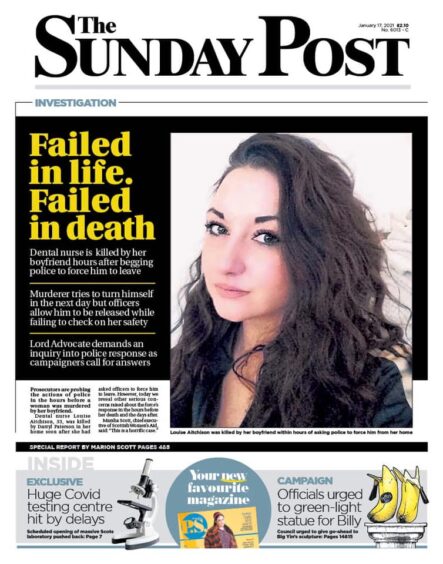 SNP Social Justice Committee Convenor Elena Whitham said: "As a former Women's Aid worker, I'm acutely aware of the trauma and harm women face due to domestic abuse that is a consequence of misogyny and our unequal position in society.
"Far too many women are murdered every year by those men who purport to love them, women like Louise who are taken cruelly from their families and loved ones.
"We must speak of these women, we must say their names and we must count their deaths as they cannot be forgotten. We must also shine a light on systems that fail women when they need them to most."
Scottish Conservative Shadow Community Safety Minister Russell Findlay said: "Families like Caroline's deserve transparency, dignity and respect.
"They should not face barriers, indifference and callous re-traumatisation."
The Crown Office said: "We appreciate this has been a difficult time for Louise Aitchison's family, but we will continue to keep them informed as we work towards an FAI."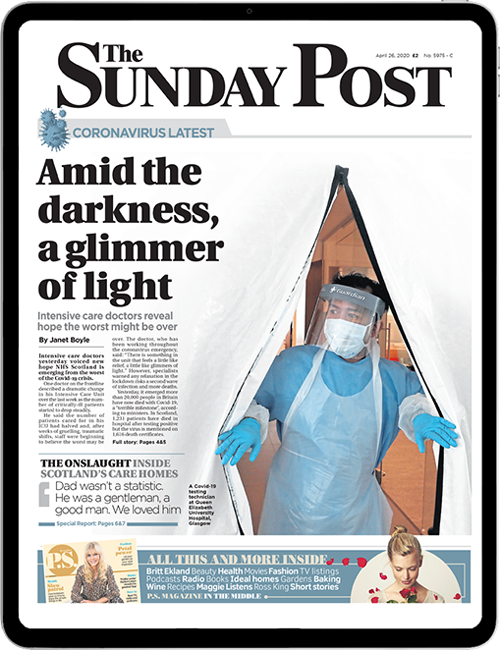 Enjoy the convenience of having The Sunday Post delivered as a digital ePaper straight to your smartphone, tablet or computer.
Subscribe for only £5.49 a month and enjoy all the benefits of the printed paper as a digital replica.
Subscribe