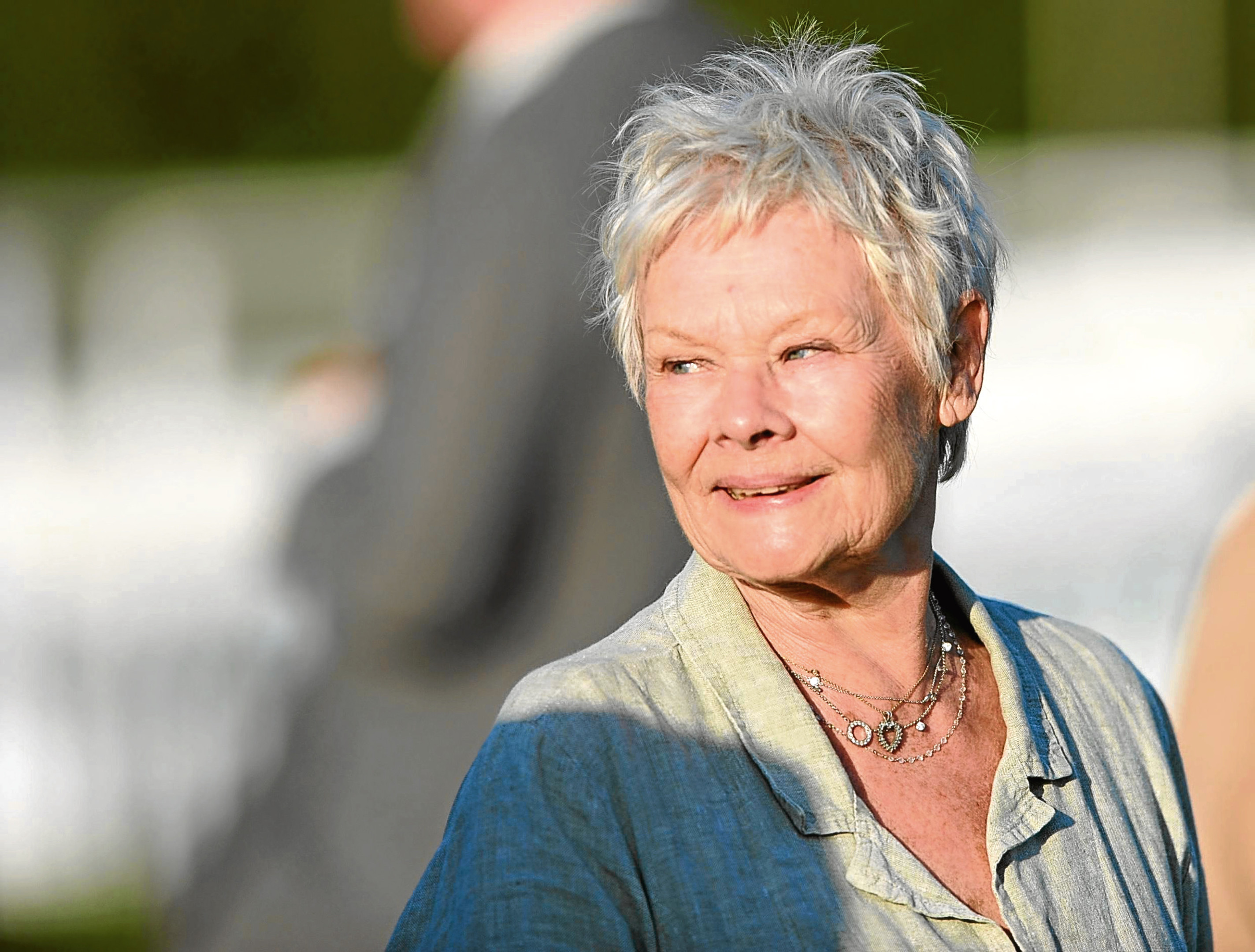 I'M delighted that Dame Judi Dench has had found love again in her 80s.
She met her new "chap" two years ago, at the same time as she reached the milestone of turning 80 years old.
He's David Mills, a dapper conservationist who is six years her junior.
The two of them met when David asked Dame Judi to pen his new badger enclosure at his zoo in Surrey.
They've been together ever since and this week she spoke about them going swimming on hot summer evenings and enjoying a glass of champagne together.
It's all wonderfully romantic and shows age really doesn't matter when you fall in love.
Dame Judi was devastated when her husband Michael Williams died of lung cancer in 2001.
They were married for 30 years and starred together in the gentle sitcom A Fine Romance, which I absolutely loved. It was clever, poignant and beautifully written and acted.
I think it is terrific that she has now found someone else to share her life.
I remember Esther Rantzen talking about the death of her husband Desmond Wilcox 17 years ago.
She said that she had lots and lots of people "to do things with", but no one "to do nothing with".
I think everyone who has lost their husband, wife or partner will identify with that.
Esther has a busy social life but she went back to a house that was usually empty and a bit lonely.
When you suffer a bereavement like that, you can go out with friends for a meal, or to see a movie; but those times of just sitting watching TV together, reading the papers or simply relaxing in companionable silence, are so special when you are with the person you have decided to settle down with.
I'm sure Dame Judi wasn't really looking for a new love, but like most things in life, the timing was just right and the two of them clicked.
What I admire about her is that she is working as hard as ever and still loves making films.
In her latest role she reprises her portrayal of Queen Victoria in "Victoria and Abdul" about the queen's friendship with a young Indian clerk who becomes her constant companion.
It brings back memories of the 1997 movie Mrs Brown where she originally starred as Queen Victoria alongside Billy Connolly, who played the Scottish servant she adored.
Judi also memorably played M in the Bond movies until she was killed off in Skyfall plus she has had a glittering career in stage, on TV and on film for the past 60 years.
Continuing to work obviously keeps her not only youthful looking, but also really young at heart.
The only thing slowing her down is failing eyesight, but Dame Judi is the kind of person who counts her blessings and doesn't let this get her down.
She had insisted that she and David won't get married because things are just fine the way they are and she is "too old" for remarriage.
To be honest I don't believe she is too old for anything.
The word national treasure is bandied around far too indiscriminately, but Dame Judi thoroughly deserves that title and she is an inspiration to us all.