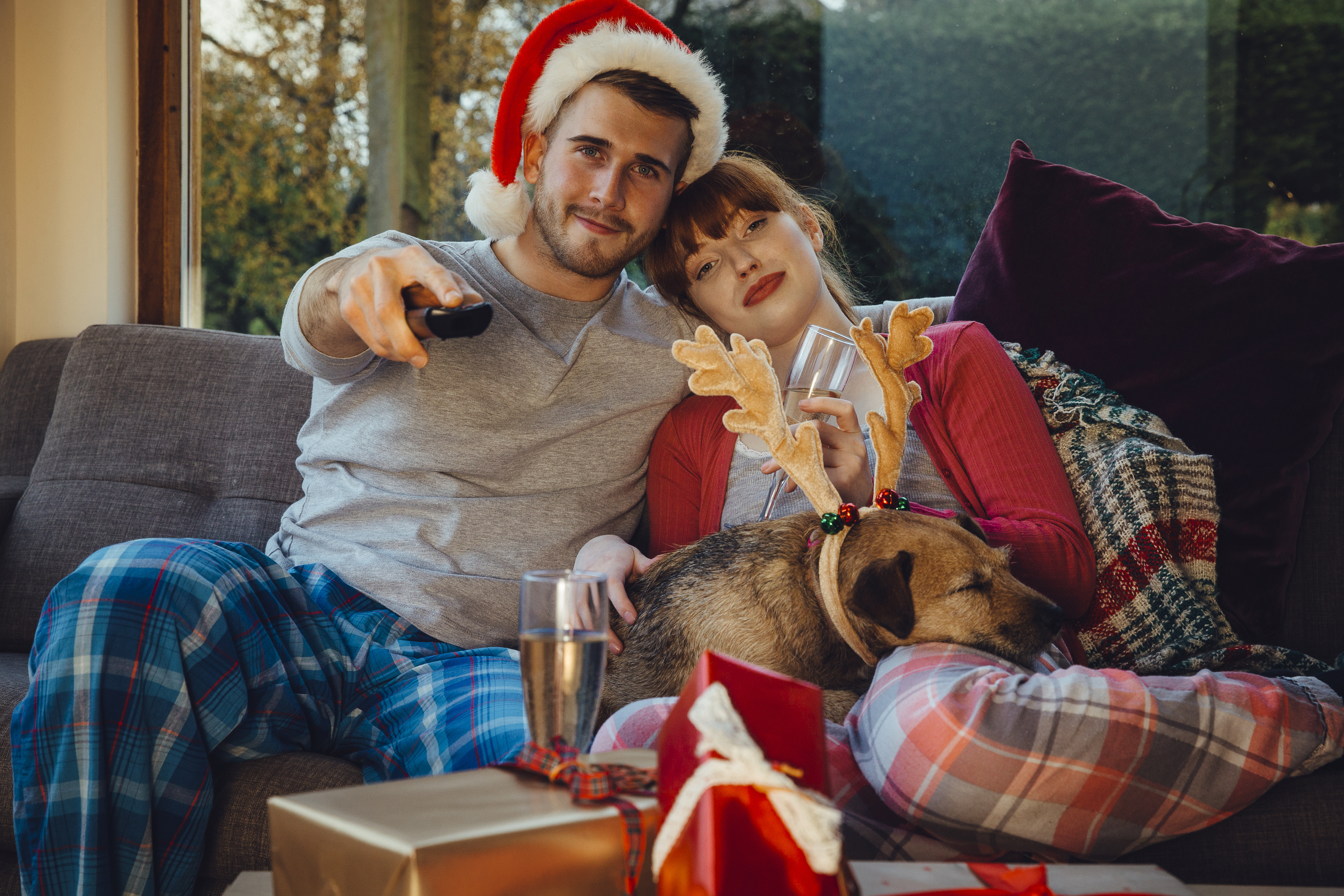 AS it approaches the weekend and the festive holidays creep ever closer, it's the perfect time to cosy up on the sofa and watch a movie.
But with so much choice out there it can be difficult to narrow down the perfect film for an evening's entertainment.
To help this, Carphone Warehouse has created an interactive movie calendar which gives users movie suggestions linked to every date of the year.
Including drama, action, family, animation and comedy films, each date selected offers users a reason to watch, a preview trailer, a short description and also other movie suggestions based on the theme and topic of the suggested film of the day.
Here is a list of alternative movie choices in the run up to Christmas, with some fitting dates to watch them on.
---
Dec 8 – The Killing of John Lennon (2006) Mark David Chapman shoots John Lennon in New York.
Dec 9 – The Wanted 18 (2015) The first Intifada begins. Boycotting milk from Israeli companies, a group of Palestinians start their own dairy despite cows' milk being outlawed and considered "a threat to national security."
Dec 10 – A Quiet Passion (2017) Emily Dickinson, one of America's most important poets was born on this day in 1830. Get to know the reclusive yet fiercely independent poet in this profound portrait that perfectly personifies her wit, spirit, and close attachment to family.
Dec 11 – The Wizard of Lies (2017) On this date in 2008, Bernie Madoff was arrested and charged with stock and securities fraud for creating a $50 billion Ponzi scheme. Starring Robert De Niro as Madoff, this TV series documents the after effects of his billion-dollar fraud.
Dec 12 – Boys Don't Cry (1999) It's the birth date of trans-man Brandon Teena, who was raped and murdered in 1993. Hilary Swank plays Brandon is this film adaptation of his life and tragic death.
Dec 13 – Monster (2003) Serial killer Aileen's first victim's body is found.
Dec 14 – Logan Lucky (2017) On this day, talks began which led to the formation of NASCAR. In this comedy drama, an unlikely band of oddballs, including a one-armed war veteran and a convict, set out on a madcap heist to rob a motorsports complex during a NASCAR race. Starring Channing Tatum and Daniel Craig.
Dec 15 – Snow White and The Seven Dwarfs (1937) Record academy award winner Walt Disney died on this day. Mark the achievements of this icon of animation with his first feature-length cartoon.
Dec 16 – Pride and Prejudice (2005) It's Jane Austen's birthday. Rich men and husbandless women clash in the English countryside in this classic Regency romance.
Dec 17 – The September Issue (2009) The first issue of Vogue was published on this day in 1892. Celebrate with this fascinating behind the scenes documentary about how editor-in-chief Anna Wintour and her staff produce the much-anticipated September issue.
Dec 18 – Tommy Boy (1995) On this day in 1997, SNL comedy legend Chris Farley died at the tragically young age of 33. Tommy Boy, released two years earlier, is probably the film he's best remembered for.
Dec 19 – Nightcrawler (2014) It's Nightcrawler actor Jake Gyllenhaal's birthday. Mark the occasion with his chilling performance as creepy photojournalist Lou Bloom who'll stop at nothing to get his money shot.
Dec 20 – A Serious Man (2009) Hanukkah ends on the 20th December in 2017. This Coen brothers dark comedy is Jewish through and through, and features Michael Stuhlbarg as a Jewish man who questions his faith as his life unravels around him.
Dec 21 – 2012 (2009) It's predicted the world would end on this day. As natural disasters envelop cities the world over, Jackson Curtis (John Cusack) must save his family from impossible levels of destruction.
Dec 22 – Frozen (2013) It's the birthday of Queen Elsa of Arendale (aka the Snow Queen). One of Disney's biggest movies, estranged sisters Elsa and Anna must unite to save their kingdom from an accidental curse of perpetual winter.
Dec 23 – Das Boot (1981) The crew of U-Boat 96 survive their passage through the Strait of Gibraltar and head to La Rochelle.
Dec 24 – Die Hard (1988) It wouldn't be Christmas Eve without John McClane saving hostages from terrorists in time to spend Christmas with his family.
Dec 25 – Elf (2003) This modern comedy classic follows the Christmas adventure of Buddy the Elf and his struggle to fit in, no matter where he goes.
---
Looking ahead to next year, among the films that feature are a selection of movies that link to specific dates in Scottish history.
Apr 2 – Macbeth (2015) It's Michael Fassbender 's birthday. Celebrate with his powerful and haunting performance as the Scottish thane with dialogue unchanged from the original play.
Mar 12 – Billy Elliot (2012) President of the National Union of Mineworkers Arthur Scargill declares the union's support for  regional strikes in Yorkshire and Scotland (1984). Billy Elliot, born into a family of struggling coal miners, displays a raw talent for ballet that proves to be a controversial dream to pursue.
Aug 23 – Braveheart (1995)William Wallace is hanged, drawn and quartered at Smithfield in London
Sep 9 – Mary Queen of Scots (2018) In 1543, a nine-month-old Mary Stuart is crowned "Queen of Scots" in the central Scottish town of Stirling. This upcoming adaptation stars Saoirse Ronan as the title character and chronicles the drama and conflict surrounding the young queen's ascent to the throne.