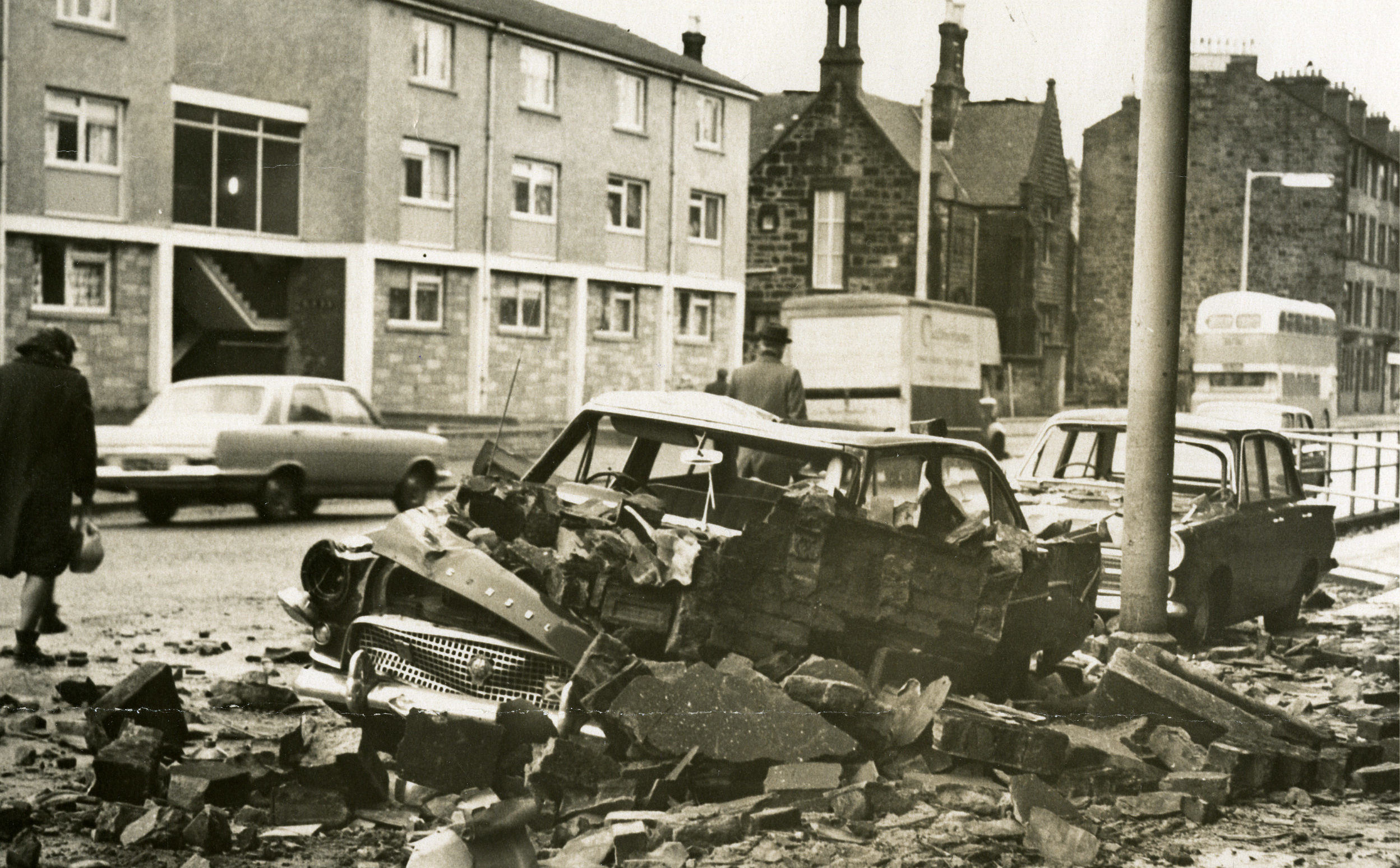 A WIND speed of 88.8 knots (102.2mph) was recorded yesterday on the Tay Road Bridge as Storm Ali battered the country.
While the first of this season's named storms caused widespread disruption, injuries and damage to buildings and infrastructure, there have been much stronger gusts and deadlier storms experienced in Scotland over the years.
The Great Storm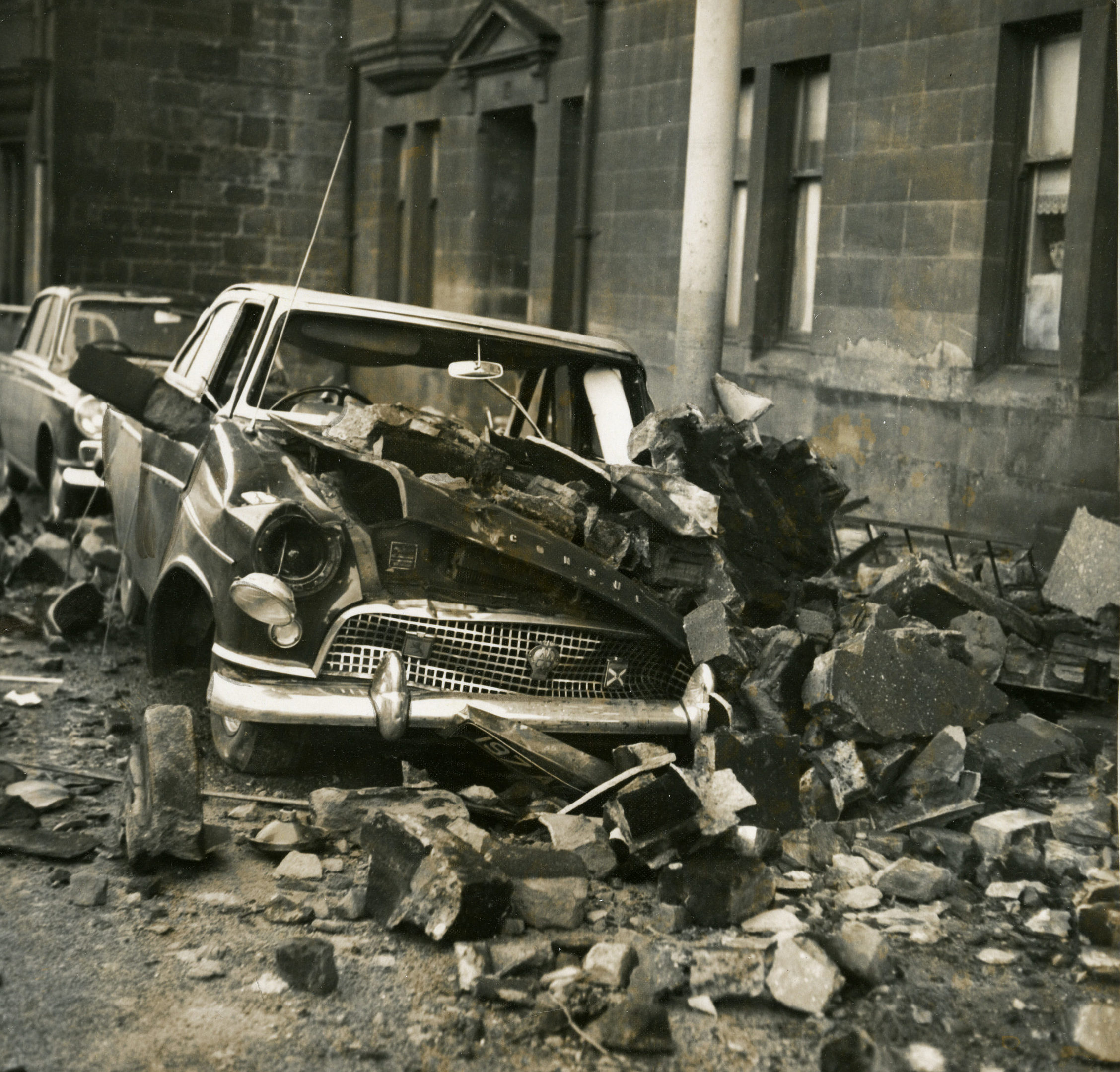 50 years ago, the deadliest storm in living memory and central Scotland's worst natural disaster since records began brought 140mph winds and left a trail of destruction.
The Great Storm of 1968, which happened on January 15, claimed 21 lives and damaged thousands of homes.
Hundreds were left completely homeless, and urban areas were plunged into darkness as power failed.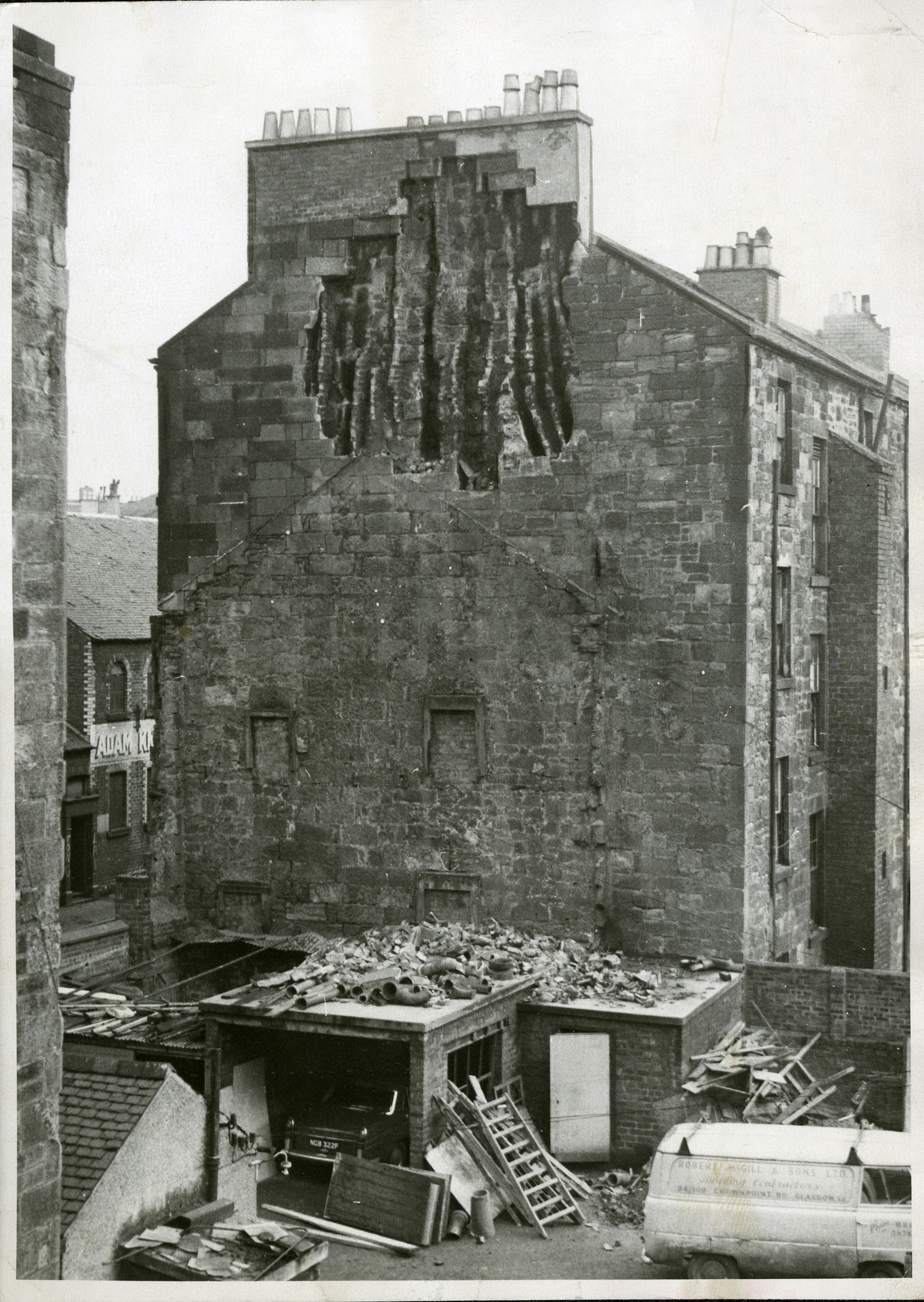 Police later described the damage as worse than the Clydebank Blitz.
£25m was spent on regenerating Glasgow after the storm hit, replacing poorly built tenements that had crumbled when the storm, also known as Hurricane Low Q, hit.
It featured in a BBC documentary earlier this year called The Storm That Saved a City.
Eyemouth disaster
A severe storm struck the southern coast of Scotland on October 14, 1881.
As a result, several fishing boasts off Eyemouth capsized, causing the deaths of 189 fishermen.
The lives lost in the disaster, referred to as 'Black Friday' by locals, are commemorated by a tapestry in Eyemouth Museum.
North Sea Flood
A heavy storm on the night of Saturday 31 January 1953, combined with a high spring tide, caused water levels to rise and overwhelm flood defences.
It had a huge impact on the Netherlands, where over 1800 people died.
Orkney and Shetland were also badly hit, as was the fishing village of Crovie on the Moray Firth which was abandoned by residents as structures were swept into the sea.
133 people lost their lives on the Clydebuilt MV Princess Victoria, which sank in the North Channel while sailing from Stranraer to Larne.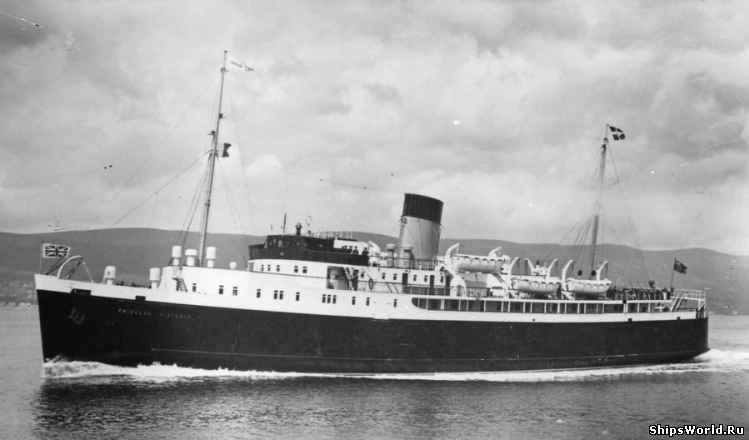 The Burns' Day Storm
The Burns' Day Storm of 1990 first picked up strength over Ireland and Scotland, and ended up causing widespread damage.
Its name came from the fact that the centre of the storm crossed the Ayrshire birthplace of Rabbie Burns on his birthday.
The storm was responsible for around 100 deaths across Europe, 47 in the UK alone, with wind speeds of around 100mph.
Boxing Day 1998
A storm named Stephen developed in the Atlantic on Christmas day before causing widespread damage to infrastructure across Scotland and northern parts of Ireland the next day.
A gust of 103mph was recorded at Prestwick Airport in Ayrshire and millions were left without power during the festive period.
Recent weather
More recently, the infamous weather system that became known as 'Hurricane Bawbag' battered the nation back in December 2011.
Schools were closed, bridges shut to all vehicles, and various trampolines went walkabout.
Sustained wind speeds of 105mph were recorded, with a top gust of 165mph in The Cairngorms.
In December 2013, there were gusts of 93mph at Altnhaharra and 142mph at Aonach Mor as a significant storm surge hit the North Sea coast.
Widespread flooding also became an issue, and two fatalities down south were attributed to the storm.
Earlier this year, Storm Emma combined with the cold wave dubbed The Beast from the East to bring heavy snowfall and freezing cold temperatures.
---
---
Records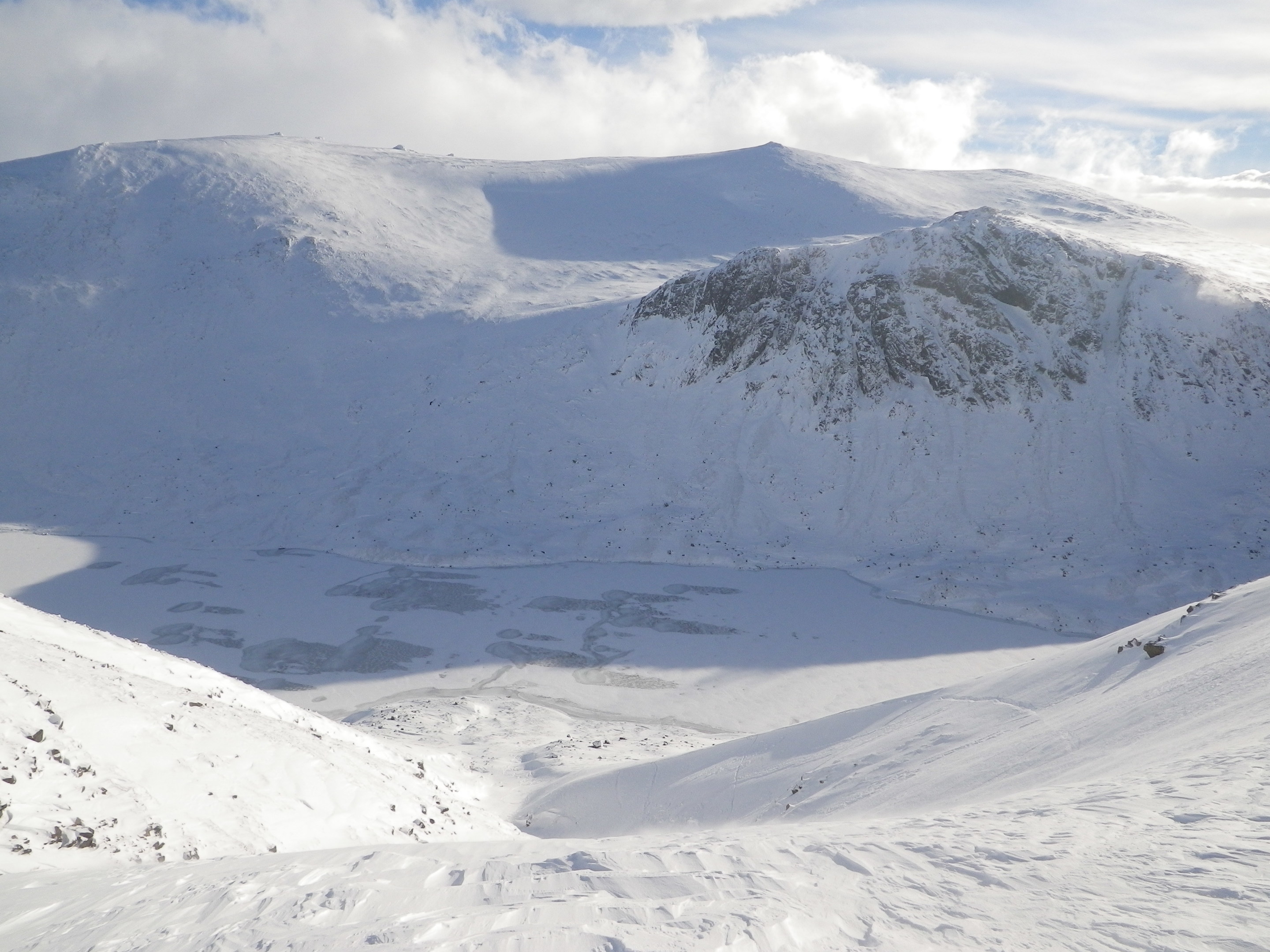 The strongest ever winds in the UK have been recorded on mountains, with an eye-watering 150.3 knots (173 mph) recorded at Cairngorm Summit on March 20 1986.
Winds are also strong at a low level in coastal areas, and a speed of 123.4 knots (142 mph) was felt on February 13 1989 at Fraserburgh in Aberdeenshire.
Met Office stats show that the highest average wind speeds occur in the Cairngorms and the west coast of Scotland.
The annual average wind speed for the UK is usually around 10mph.
The UK experiences its strongest winds in the winter as at that time of year, the jet stream tracks further south, allowing more Atlantic storms to affect the UK.
Atlantic storm season runs from September to May, and is home to the named storms we've become used to over the past few years.
Effect of winds
Wind speeds of between 30-40mph will start to affect the balance of a fit adult. This will also start moving small unsecured objects around.
Any wind above 50-60mph is considered to be damaging, and these speeds will see power lines, trees and buildings damaged.
Walking in the gusts will obviously become more and more challenging the higher the wind speed, with 60-70mph winds providing a serious risk of injury if you try to go out in them.
These speeds will also cause widespread damage.
With increased winds and torrential rain also comes flooding, and this is usually the most damaging aspect of storms.
Beaufort's Wind Scale
The Beaufort Wind Scale was developed by Sir Francis Beaufort, an former British Navy admiral, in the 1800s.
He used it to estimate wind speed by observing how sails moved in the wind.
It is still used to this day.
Force 0
Strength: Calm
Speed: Less than 1 mile per hour (mph), less than 2 kilometers per hour (kph)
Observations: Tree leaves don't move, smoke rises vertically, sea is calm
Force 1 
Strength: Light Air
Speed: 1-3 mph, 2-6 kph
Observations: Tree leaves don't move, smoke drifts slowly, sea is lightly rippled
Force 2
Strength: Slight Breeze
Speed: 4-7 mph, 7-11 kph
Observations: Tree leaves rustle, flags wave slightly, small wavelets or scale waves
Force 3 
Strength: Gentle Breeze
Speed: 8-12 mph, 12-19 kph
Observations: Leaves and twigs in constant motion, small flags extended, long un-breaking waves
Force 4 
Strength: Moderate Breeze
Speed: 13-18 mph, 20-29 kph
Observations: Small branches move, flags flap, waves with some whitecaps
Force 5 
Strength: Fresh Breeze
Speed: 19-24 mph, 30-39 kph
Observations: Small trees sway, flags flap and ripple, moderate waves with many whitecaps
Force 6 
Strength: Strong Breeze
Speed: 25-31 mph, 40-50 kph
Observations: Large branches sway, flags beat and pop, larger waves with regular whitecaps
Force 7 
Strength: Moderate Gale
Speed: 32-38 mph, 51-61 kph
Observations: Whole trees sway, large waves ("heaping sea")
Force 8 
Strength: Fresh Gale
Speed: 39-46 mph, 62-74
Observations: Twigs break off trees, moderately high sea with blowing foam
Force 9 
Strength: Strong Gale
Speed: 47-54 mph, 75-87 kph
Observations: Branches break off trees, shingles blown from roofs, high crested waves
Force 10 
Strength: Whole Gale
Speed: 55-63 mph, 88-101 kph
Observations: Some trees blown down, damage to buildings, high churning white sea
Force 11 
Strength: Storm
Speed: 64-74 mph, 101 kph-119 kph
Observations: Widespread damage to trees and buildings, mountainous waves
Force 12 
Strength: Hurricane
Speed: 75 mph or greater, 120 kph or greater
Observations: Severe and extensive damage
World records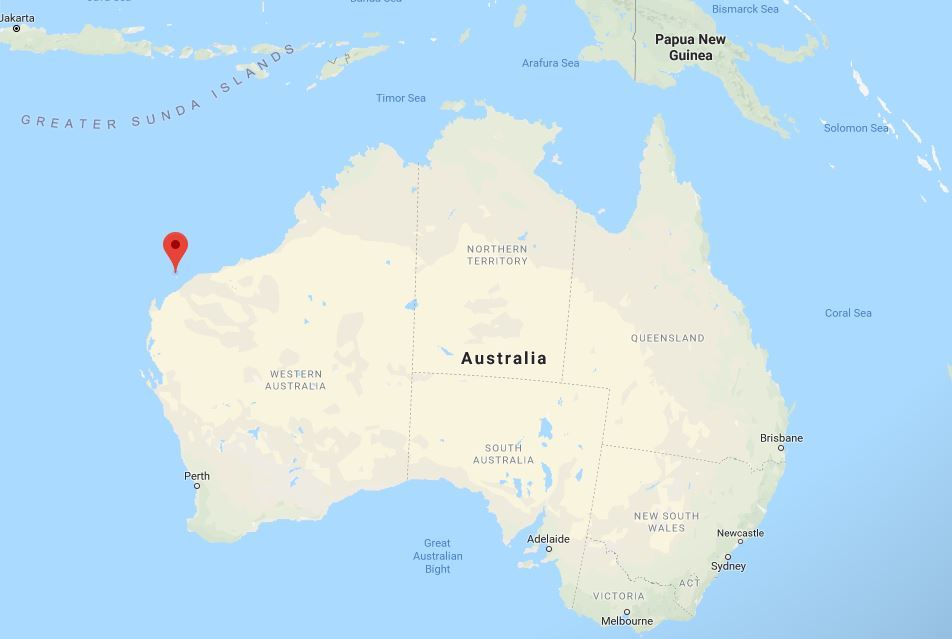 The highest surface wind speed (non-tornado) ever recorded on Earth was a 253 mph gust as part of Tropical Cyclone Olivia on Barrow Island, off Australia's western coast, in April 1996.
Even stronger winds can occur as part of tornadoes, which can reach around 300mph.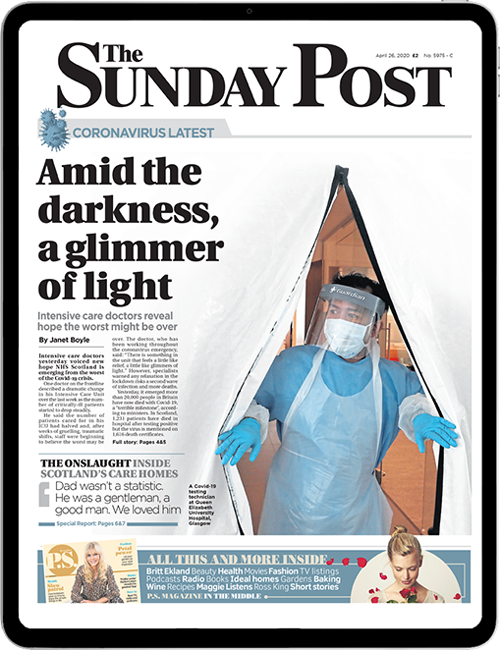 Enjoy the convenience of having The Sunday Post delivered as a digital ePaper straight to your smartphone, tablet or computer.
Subscribe for only £5.49 a month and enjoy all the benefits of the printed paper as a digital replica.
Subscribe