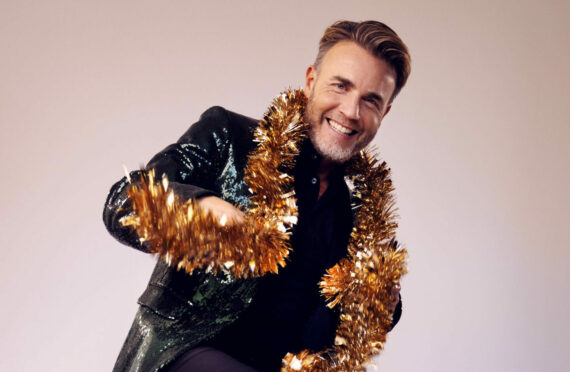 It's been 30 years since I first interviewed Gary Barlow. In that time he's gone from being the member of a fledgling boyband, to leading Take That to worldwide fame, a solo career, the band reforming, and beyond.
In the three decades since our first interview I've come to count Gary as a friend and last week he was kind enough to sit down with me for a chat in Los Angeles.
He recently starred in a one-man show, A Different Stage, with a brilliant book of the same name. It was well worth me flying 5,000 miles to see it too!
In his conversation with me he revealed, perhaps strangely for a man relentlessly positive, that he does have regrets.
And above all, to me at least, Gary seems like a man who has changed.
"I think a lot of artists make it on to the scene, they can't believe it, it's one in a million," he explained when we talked about looking back over his career. "Then this carousel is turning incredibly fast and you're just trying to hold on. I was always the worrier in the band; everyone had their different role, and I just worried.
"As we were performing I was making sure the lead was still in the side of the keyboard. There are bits I can't remember because I was so worried.
"That's my only regret. I wish I was in the moment more."
"It happens in life, and performance. You reach for things and they're not there," he said. "Where's Mark gone?!
"In the '90s I'd have gone, 'I can't believe this' and it would have ruined the whole evening.
"Now I think, 'Oh well that's missing,' and just get on with it."
What has changed for him? His success after Take That may not have seemed guaranteed but Gary is an incredibly talented songwriter, who never ever seemed to stop.
He admitted that always jumping to the next project is what kept him going.
"I'm always about tomorrow, what's next," he added. "The last couple of years though, everyone knows, has been different. We've all had time and I've had time and I've looked back and thought, 'this has been amazing'.
"Thinking about it and talking about it every night has brought it all back."
Gary is settling down for Christmas, with wife Dawn, who will both be donning aprons.
"We usually share the cooking," he said. "She'll do the dessert, I'll do the main and we do the turkey together.
"We have a rotational thing, Dawn's mum one year, my mum one year, and one year we get it to ourselves!"
Yet what do you buy for the insanely successful Gary Barlow, the man who has…
"Everything! That's no excuse. The man who has everything wants more, more of what he's already got," he laughed. "Dawn thinks I'm tricky to buy for but, yeah, I always say, don't get me anything! I'm happy to do the giving…"
I'll remind you of that on Christmas Day if there's not a present from you, Gary!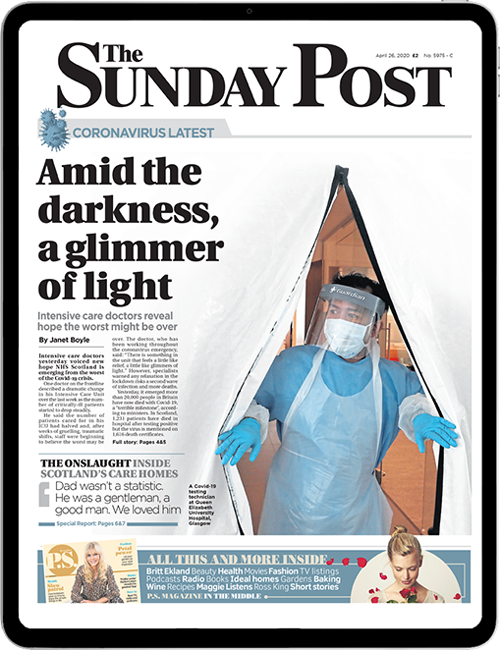 Enjoy the convenience of having The Sunday Post delivered as a digital ePaper straight to your smartphone, tablet or computer.
Subscribe for only £5.49 a month and enjoy all the benefits of the printed paper as a digital replica.
Subscribe