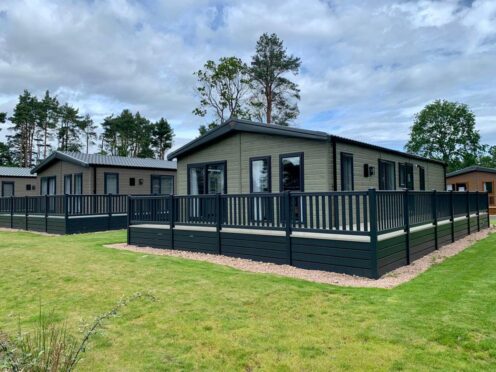 Craigtoun Meadows Holiday Park is a serene and idyllic escape in St Andrews, where exceptional holiday lodges await to embrace you in luxury and comfort in one of the most beautiful locations in Scotland.
Some Sunday Post online content is funded by outside parties. The revenue from this helps to sustain our independent news gathering. You will always know if you are reading paid-for material as it will be clearly labelled as "Partnership" on the site and on social media channels,

This can take two different forms.

"Presented by"

This means the content has been paid for and produced by the named advertiser.

"In partnership with"

This means the content has been paid for and approved by the named advertiser but written and edited by our own commercial content team.

---
Have you ever daydreamed about stepping inside a holiday lodge? Well this holiday park in St Andrews is about to make your dreams come true.
Here's your golden opportunity to peek inside an extraordinary five-star holiday lodge at Craigtoun Meadows. So, let's fling open the door and venture inside together. Are you ready?
What to expect from a luxury five-star holiday lodge in St Andrews
As you step into one of the holiday lodges at Craigtoun Meadows Holiday Park you're immediately greeted by a sense of tranquillity and elegance.
With a five-star rating from Visit Scotland and five Platinum Pennants from the AA, these holiday lodges showcase a meticulous attention to detail, with tasteful furnishings, plush seating and soothing colour palettes.
Each room has been thoughtfully curated to provide the utmost comfort, ensuring that every guest feels pampered and at ease.
Sleek kitchens
The kitchen is always the heart of a home and this is no different! Each kitchen is beautifully designed, with stunning stone woodgrain shaker style finish, boasting a harmonious neutral colour scheme, elegant herringbone flooring and luxurious marble-style worktops.
Equipped with state-of-the-art integrated appliances and a sleek contemporary sink, these holiday lodge kitchens exudes style and functionality.
They are thoughtfully designed to fulfil your every culinary need, complete with optional built-in wine cooler and a convenient pull-out larder. Get ready to embrace the joy of cooking in these exquisitely crafted, modern farmhouse-inspired kitchens.
As you move on to the dining area, immerse yourself in the epitome of comfort. Picture delightful moments of shared laughter during leisurely lunches or intimate candlelit dinners for two, creating cherished memories in this inviting and cosy setting.
Blissful bedrooms
After a day of exploration and adventure, retreating to the cosy bedrooms at Craigtoun Meadows is a true delight. Sink into plush beds adorned with soft, luxurious linens, ensuring a restful night's sleep. The carefully chosen décor and tasteful accents exude a sense of refined comfort, allowing guests to unwind in style.
Each bedroom is thoughtfully designed to create a tranquil haven, providing the perfect escape from the bustling world outside. From the soothing colour palettes to the carefully placed lighting, every detail is carefully considered to promote relaxation and tranquillity.
As you settle into the plush pillows and wrap yourself in the softness of the linens, you can feel the day's weariness melt away. The high-quality mattresses provide exceptional comfort and support, ensuring that you wake up feeling refreshed and rejuvenated, ready to embrace a new day of holiday experiences.
With privacy and comfort as top priorities, the bedrooms at Craigtoun Meadows offer a sanctuary for a restful night's sleep. So lay back, relax and fully recharge to make the most of your holiday experiences.
Elegant bathrooms
The holiday lodges at Craigtoun Meadows boast stunning bathrooms that offer a spa-like space. Immerse yourself in an invigorating shower surrounded by elegant finishes. The attention to detail is evident, with high-quality fixtures, fluffy towels and an ambiance that evokes a sense of serenity.
Step into a spotlessly clean and modern bathroom, where every element has been carefully chosen to provide the utmost comfort. From sleek countertops to spacious vanities, these bathrooms offer both functionality and style. The well-maintained facilities ensure that you can feel fresh and confident, ready to embrace each day of your holiday.
Fun for all the family
Holidays are meant for relaxation and Craigtoun Meadows has the perfect solution to keep the kids entertained and active throughout your stay. Its onsite play park offers an array of exciting activities, including a thrilling zipline, crazy golf and an all-weather football pitch.
Your little ones will have endless fun and burn off their energy while you unwind. Moreover, its location is conveniently close to Craigtoun Country Park, where they can enjoy a boating pond and explore the wonders of nature.
And let's not forget the beautiful West Sands Beach, just a stone's throw away, where the whole family can soak up the sun and build sandcastles. With these fantastic options, both on-site and nearby, your holiday will be a perfect balance of relaxation and adventure for everyone.
An idyllic escape in a St Andrews holiday lodge
Beyond the luxurious amenities and elegant design, the holiday lodges located at this St Andrews holiday park exude a sense of warmth and homeliness. The spacious living areas are perfect for gathering with loved ones, sharing stories and creating treasured memories. The addition of personal touches and thoughtful details enhances the overall experience, ensuring that every guest feels right at home.
With an option to hire or buy at Craigtoun Meadows, the holiday lodges offer a delightful surprise. From the moment you step inside, you'll be captivated by the luxurious ambiance that rivals any high-end getaway. The commitment to creating a home away from home is evident in every detail, making your stay an unforgettable experience.
---
Whether you seek relaxation, adventure or a combination of both, Craigtoun Meadows provides the perfect backdrop for an extraordinary holiday. It's time to turn your dream of having your own holiday lodge into a reality. Enquire with Craigtoun Meadows today to book a viewing.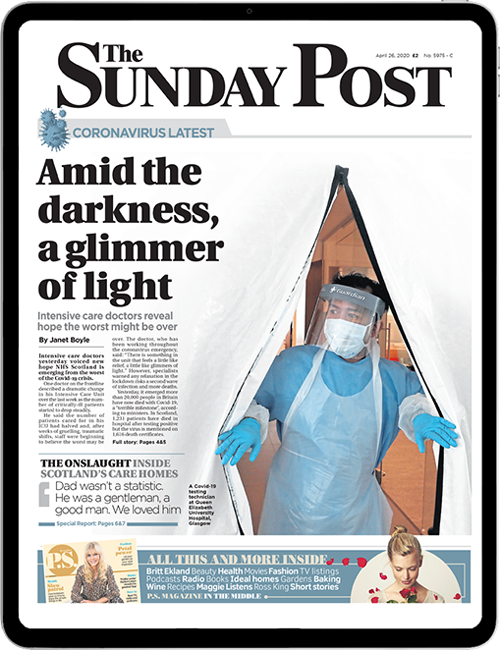 Enjoy the convenience of having The Sunday Post delivered as a digital ePaper straight to your smartphone, tablet or computer.
Subscribe for only £5.49 a month and enjoy all the benefits of the printed paper as a digital replica.
Subscribe