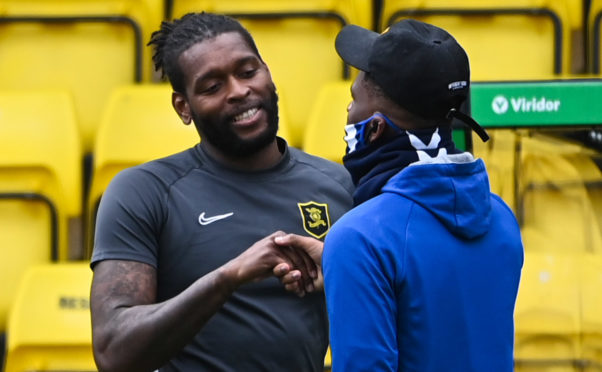 Jay-Emmanuel Thomas hopes to write a new chapter in the story of his football career.
The Livingston striker couldn't think of a better setting than Ibrox Stadium.
Today's clash with Rangers gives him the chance to for a noteworthy tale in his on-going life in the game.
Plenty of colourful characters have already featured – men like Arsene Wenger, Thierry Henry, Jack Wilshere, Jermain Defoe and James Tavernier.
But it's the fate of some lesser-known names that convinced him to play for as long as he possibly can.
The 29-year-old signed a year-long contract with Livingston after a year without competitive football.
His last club was PTT Rayong of Thailand, but his story begins when he joined Arsenal's youth set-up in 1998.
Later, he graduated to the first-team squad, and life under Arsene Wenger shaped the way he likes to play.
He said: "I worked with the boss at Arsenal for about two-and-a-half years when I was in and around the first-team.
"Everybody knew what he expected. He didn't have to be up screaming in players' faces.
"If you didn't perform, you would know just by his attitude towards you.
"You never want to lose those good habits from Arsenal. One of the first things you learn is ball retention, and how to manipulate the ball.
"That's something that has always stuck with me.
"As a striker in the team, they depend on you to retain the ball when it comes forward, and then you have to add your own philosophy of how you play.
"I've always been a ball dribbler and taken people on. That's my game.
"That, and what I learned at Arsenal, gave me the best possible chance to have a good career."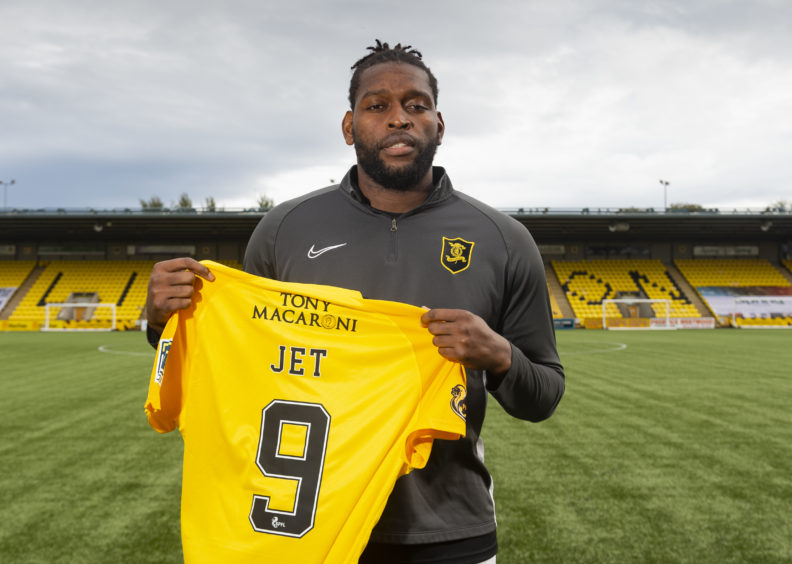 The player, known as "JET", recalls Thierry Henry being a senior player who always had time to give out advice.
Thomas said: "I had loads of conversations with Thierry Henry about certain aspects of his attacking play.
"When you're watching training, their touches around the box to bring others into play, or create chances, was something that stuck with me over the years.
"We had different types of strikers like Van Persie, Carlos Vela, then Nicklas Bendtner ,who was the target man type with a similar build to me.
"Henry was a really good guy, who would talk to you for as long as you needed.
"He'd give you insight, and you'd learn so much just watching him in training."
Thomas scored in every round as he captained Arsenal's kids to success in the 2009 FA Youth Cup.
A team-mate was England midfielder Jack Wilshere, who's currently being linked with a move to Rangers after leaving West Ham.
Thomas said: "Jack had a tough time at West Ham. I hope that wherever he goes next, he gets the chance to show people he still has that ability to play at the top level.
"I have no regrets about my time at Arsenal because it wasn't like I didn't get a look in.
"I actually turned down a contract because I wanted to play regular football.
"I left to sign for Ipswich Town when I could have stuck around.
"There were other team-mates who could have gone so far, but due to injuries just couldn't do it.
"That makes me want to play for as long as I can."
Thomas will be reunited with a couple of friends at Rangers this afternoon – one his mother wants to hear about.
He revealed: "I played with James Tavernier when we won League One at Bristol City.
"He was a great right-back for the team as we got to the Championship.
"He had great delivery, and played a big part for us.
"I was delighted when he got the move to Rangers, but he's obviously come on a lot to be captain there.
"With Jermain Defoe, my mum knows his mum. My dad and my mum also went to school with Jermain's dad.
"So, over the years, they've always been around.
"My mum said to me the other day, 'Oh, you're playing against Jermain at the weekend'.
"I had to say, 'Yes mum. But football first, Jermain later'!"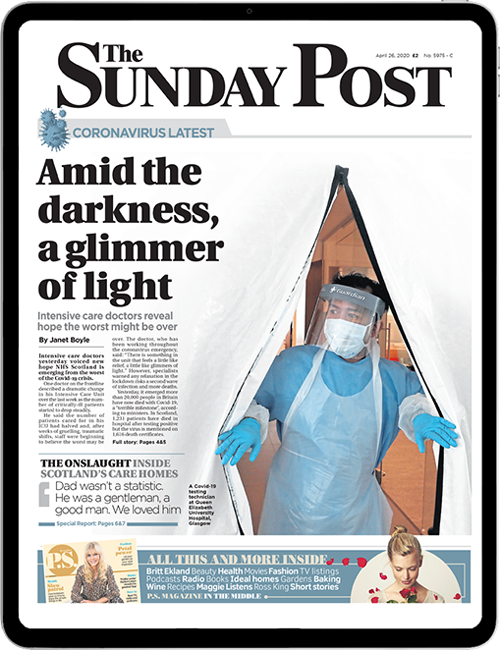 Enjoy the convenience of having The Sunday Post delivered as a digital ePaper straight to your smartphone, tablet or computer.
Subscribe for only £5.49 a month and enjoy all the benefits of the printed paper as a digital replica.
Subscribe