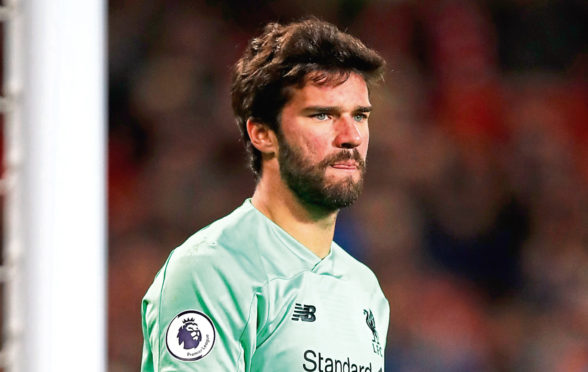 Liverpool and Manchester City meet at Anfield on Sunday and the received wisdom is that if Jurgen Klopp's men win, the title race is as good as over.
That argument also suggests that if City are the victors, a repeat of last season's head-to-head scrap is still on.
Last season Liverpool finished one point behind City and most critics point to the result of the clash at the Etihad in January when Pep Guardiola's team took all three points as the key moment.
Both sides were so ruthless against other opponents that effectively the games between the pair were decisive last season.
The way this campaign has begun, that could be the case again. Neither look like shipping too many points to the other 18.
When trying to work out just which of the two will gain the upper hand over the months to come, most analysts focus on the two front lines, which between them possess some of the most devastating strikers in the Premier League.
The reigning Champions have Sergio Aguero, Raheem Sterling and Gabriel Jesus, while the European Champions have Mo Salah, Sadio Mane and Roberto Firmino.
But far less talked about are the two men who stop the goals going in at the other end. They're arguably the two best keepers currently operating in England – and they're both Brazilian.
In the home goal on Sunday will be Alisson Becker, 27, from Novo Hamburgo, holder of 42 Brazil caps and signed from Roma for £68 million in the summer of 2018. In the away goal will be Ederson Moraes, 26, from Osasco, holder of nine Brazil caps and signed from Benfica in the summer of 2017 for £35m.
With those two in goal, City conceded 23 times last season while Liverpool let in 22.
Guardiola's team have had a few defensive problems this season, mainly due to a serious injury picked up by Aymeric Laporte and the departure of long-serving captain Vincent Kompany.
Ederson has been much busier than he normally would have expected but has been magnificent from the start.
Alisson was injured in the opening match of the campaign against Norwich, picking up a calf problem.
New signing Adrian stepped in and proved a very able replacement until Alisson returned to fitness last month.
Alisson began his career at Internacional in his native Brazil, where he won the league championship four times on the trot.
In 2016 he completed a £7m transfer to Roma as understudy to Wojciech Szczesny before breaking into the starting line-up.
In his first season at Liverpool he received the Premier League Golden Glove for most clean sheets with 21.
Alisson has been a key player in the recent evolution of the Liverpool side, but both he and Ederson can claim to being key players in the evolution of goalkeeping.
The pair have been cited as influential examples in how modern top-level teams cannot afford to play with a goalkeeper who is not good with his feet.
Ball-playing abilities have become one of the primary qualities for No 1s. Interestingly, though. Alisson doesn't fully agree. "I don't think it is the most important thing for a goalkeeper," he says. "The most important thing is to make saves.
"Ability with the ball is just an accessory to help the team. It can be coached, but a goalkeeper first has to have it, and confidence is very important.
"When the goalkeeper is good with his feet and has the passing skills to be able to control the ball under pressure, the team can use that."
Unlike Ederson, who started his football career as an outfield player, Alisson hasn't actually played in any other position.
When one coach tried him in defensive midfield as a youth player, Alisson requested to be put back in goal. He actually comes from a family of goalkeepers, including his older brother and former Internacional teammate, Muriel.
He adds: "Over 90 minutes as a goalkeeper, you are only involved in maybe 10 minutes of the action.
"That's quite a demanding aspect of the position and sometimes you do have that desire to do more. I like to play with the ball and participate but my quality is between the sticks, and that's where I'll stay."
The man at the opposite end on Sunday started his career at São Paulo in 2008 before joining Portuguese side Benfica the following year.
In 2012 he transferred to Rio Ave and became a regular starter there before rejoining Benfica in 2015, where he would win four major titles in two seasons.
At City he went one better and won five major trophies in two campaigns.
Ederson's idol is fellow Brazilian keeper Rogerio Ceni, a legend back in their shared home city of Sao Paulo.
Ceni played around 1,300 professional games, won three Brazilian League titles and two Copa Libertadores.
Crucially, he also scored an amazing 131 goals during his career from free kicks and penalties, the most any goalkeeper has scored in the history of football.
Emerson said: "He played with his feet and was very skilful. And he made history because he played so many games in 25 years at Sao Paulo.
"In the old times not many goalkeepers could play with their feet but modern football requires those skills.
"When I started playing football I was a defender. I also played futsal, so that gave me skills with my feet which helped me later on.
"When I was about 10 I started to struggle to keep up with the other players so I asked my manager if I could play in goal and it was love at first sight."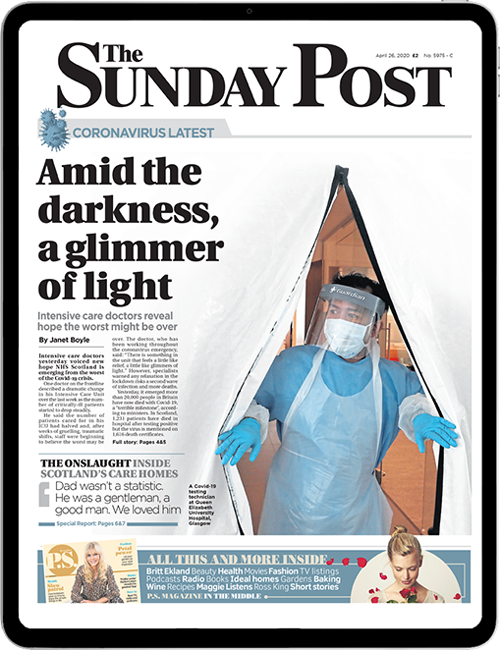 Enjoy the convenience of having The Sunday Post delivered as a digital ePaper straight to your smartphone, tablet or computer.
Subscribe for only £5.49 a month and enjoy all the benefits of the printed paper as a digital replica.
Subscribe