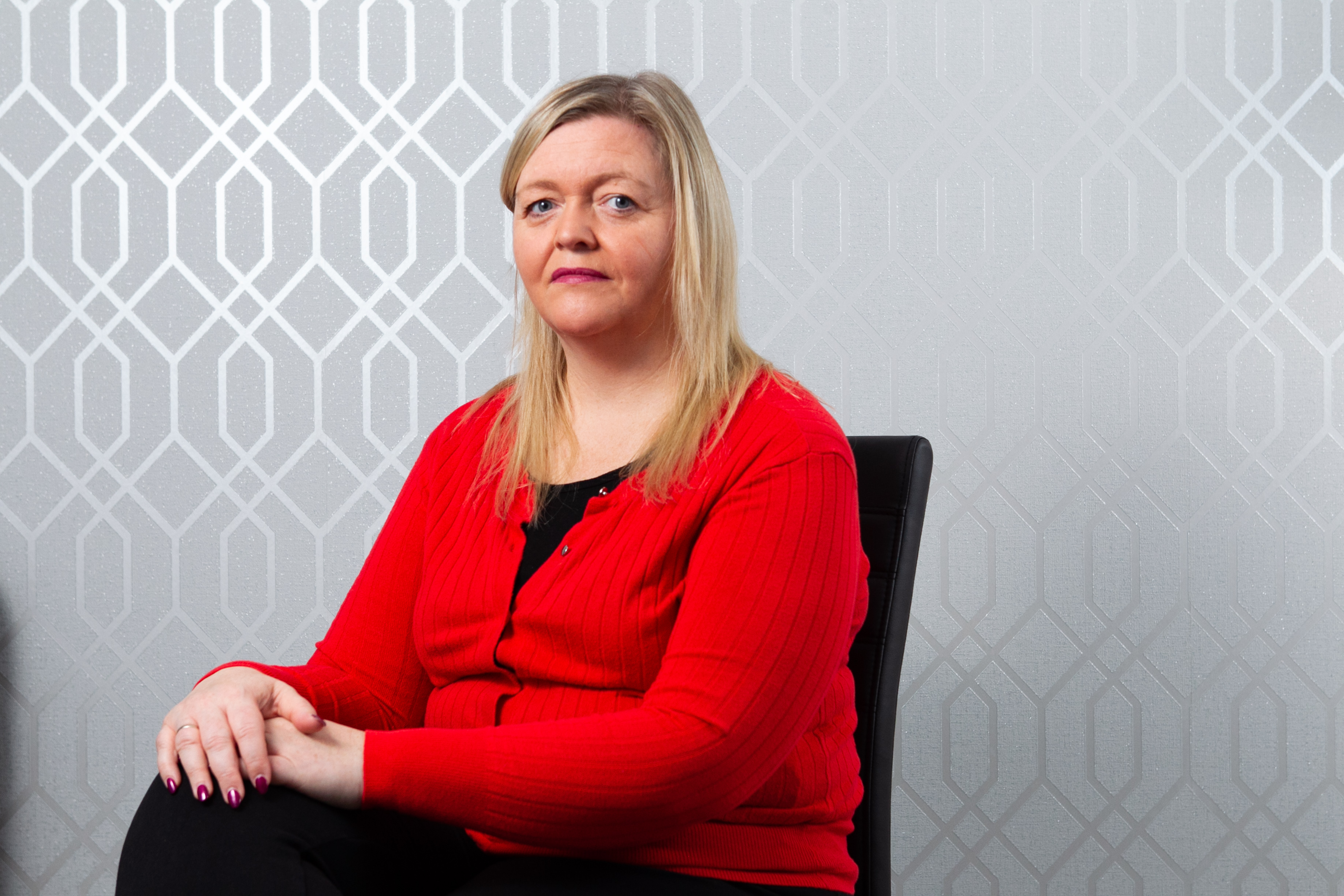 MORE than a quarter of a million Scottish women are affected by a debilitating condition that can leave them unable to walk – yet only one health board offers surgery for the problem.
Lipoedema is a swelling of the arms and legs caused by an abnormal build up of fat cells. Now one sufferer is calling for the Scottish Government to provide better treatment for a condition which can have a devastating impact on those it affects.
Anne Henry has spent decades "hiding" the fact that she has lipoedema, which causes her legs and thighs to balloon out of proportion.
But in a desperate bid to raise awareness, Anne, 47, from Cambuslang, has bravely spoken out about the struggle so many women face just to get a diagnosis.
She said: "I've spent my adult life hiding that I have lipoedema. It's so misunderstood by everyone, including most GPs, people just think we're too fat and it's our own fault.
"I've lost count of the number of times I've had doctors telling me to diet and exercise more. But that won't cure lipoedema."
Anne's experience is not unusual, with a recent survey by the charity Lipoedema UK finding almost 80% of sufferers being subjected to cruel jibes and jokes, almost half having to give up work, and less than one in 10 getting a correct diagnosis on the first time they see their doctor.
Scottish Government figures show 268,000 women are affected in some way, but the charity says just 5% of GPs know enough about the condition to give a diagnosis.
Most say their doctors are "dismissive" despite the devastating side effects which include dreadful pain, inability to stand, depression and isolation.
Anne said: "I struggled to finally get a diagnosis, and once I did I was warned that it was virtually impossible to get surgery on the NHS.
"The only known 'cure' for lipoedema is liposuction. But with only one NHS consultant in Scotland doing this work and the association with cosmetic surgery, health boards are extremely reluctant to fund operations.
"After already being turned down, I've had to fight tooth and nail to get funding for treatment next year, and I've been warned that it's a 'one-off' and they refuse to even consider funding an operation for my arms which are badly affected too."
"But this isn't a case of getting 'beauty treatment' on the NHS. I've been left in a desperate situation by a condition that makes it so difficult for me to walk or move without debilitating pain and distress."
Patients can also be given compression stockings, or manual lymphatic drainage therapy.
In Scotland less than two dozen patients every year are given liposuction surgery, and the only specialist surgeon is based in Tayside.
After being initially turned down, Anne approached a private clinic in England which quoted her almost £50,000 for liposuction.
She said: "There's no way I could afford that."
Monica Lennon MSP, Scottish Labour's Shadow Health Secretary and chair of the Scottish Parliament's Cross Party Group on Women's Health, is determined to campaign for more resources and awareness, describing the provision as "an injustice".
Ms Lennon said: "It's appalling that Anne, and other women affected by lipoedema, are being refused clinical treatment on the NHS. I'm asking Jeane Freeman to work with me to make sure the seriousness of lipoedema is recognised and for access to treatment to be improved."
Research is being done to try to identify links, including the fact that almost a third have someone in their family who have been diagnosed with the condition, but 74% suspect they have relatives who are undiagnosed.
The Scottish Government said: "We recognise that lipoedema can be a distressing and painful condition. We want people living in Scotland to be able to access the best possible care and support, and benefit from healthcare services that are safe, effective and put people at the centre of their care.
"Clinicians are best placed to determine which patients would be suitable for liposuction and any offer of this treatment must be at the discretion of the lead clinician responsible for a person's care."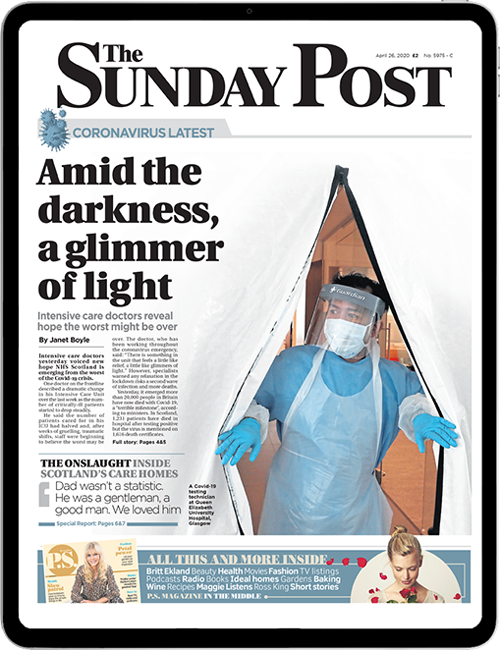 Enjoy the convenience of having The Sunday Post delivered as a digital ePaper straight to your smartphone, tablet or computer.
Subscribe for only £5.49 a month and enjoy all the benefits of the printed paper as a digital replica.
Subscribe