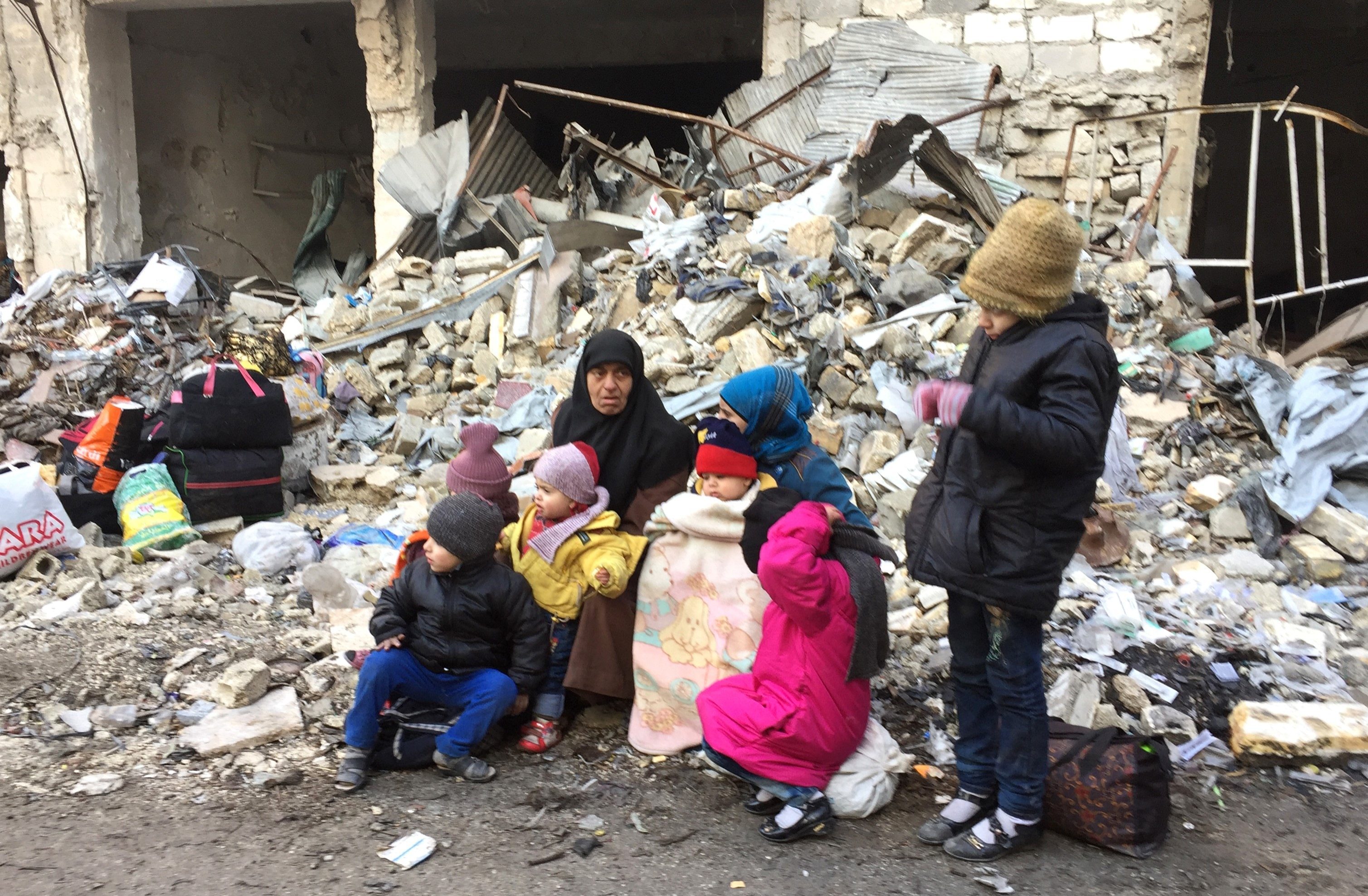 MOST of the time my social media feed is full of easy reading.
I don't mean that derogatorily and it's often exactly what I need on the Tube journey home after a day in the Westminster bubble.
Holiday snaps, photos of friends' babies, random brain teasers I can never work out – the kind of stuff I also put up.
But this week was different.
As well as the usual things, people have been posting about Aleppo.
And there is one contribution I can't stop thinking about.
A journalist acquaintance posted about a friend in the eastern part of the city who had left her a voicemail while she was asleep.
"It was hard to hear all of it because of the noise in the background, but he said that after everything that had happened he could not live with himself by defecting to the regime, who would make him fight in the army against his own people," it read.
"He said he had thought about his options, and decided that he would rather die with his home, as it was dying all around him."
So far, there's been no further update.
As much as anything I have seen or heard on the news, this desperate message really brought home to me the plight of Aleppo where Syria's army – backed by Russia – has taken nearly all rebel-held districts after more than four years of fighting.
Unsurprisingly, the situation prompted an emergency debate in the House of Commons.
But sadly it wasn't as well attended as it could and undoubtedly should have been, with lots of green visible on the far-from-full benches.
Watching it, Amnesty International declared, anyone in Syria would be "entitled to think that large numbers of British MPs have essentially given up on trying to help them".
Among those who did attend and take part was former chancellor George Osborne.
His first backbench speech in 13 years, it was characteristically bold and widely interpreted as evidence of his enduring political aspirations.
MPs must share some responsibility for the situation in Syria, he told the House.
The tragedy, he insisted, had been created by a "vacuum of Western leadership", alluding to Parliament's rejection in 2013 of the Government's case for possible military intervention in response to the alleged use of chemical weapons by Syrian regime forces.
Listing the consequences, Osborne pointed to the tens of thousands of deaths (the UN puts the total at around 400,000), the emergence of a terrorist state, destabilisation of key allies like Lebanon and Jordan, the refugees crisis and subsequent rise of extremist parties across Europe.
He also warned Russia was now a decisive player in the Middle East, adding: "If you don't shape the world, you will be shaped by it."
The Stop the War coalition was quick to condemn Osborne – who voted with the Government in 2013 and also backed UK airstrikes against Isis in Syria last year. Others will agree with him, however, and his hope that the UK is beginning to learn the "price of not intervening".
The trouble is that Britain seems always to manage to do the wrong thing regardless of its approach.
As the long-awaited Chilcot Report into the Iraq War confirmed, the consequences of intervening are often just as bad, if not worse.
Of course, each situation is unique.
And there are certainly no easy answers so, in that sense, it's important the soul-searching continues.
But as it does, let's not lose sight of the immediate crisis at hand.
Surely the pressing issue for now is the fate of those whose lives and families have been ripped apart and – for those who make it out – find themselves refugees.
I will leave the final words to UN Under-Secretary-General for humanitarian affairs, Stephen O'Brien.
"This is the stuff of medieval warfare.
"Unfortunately, it is being played out with modern weapons by actors which we can all communicate with."
Remember – as he puts it – "we are not watching history, this is on our watch".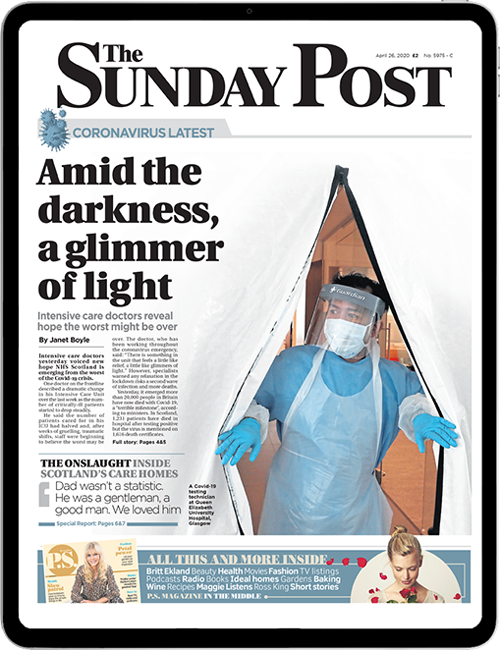 Enjoy the convenience of having The Sunday Post delivered as a digital ePaper straight to your smartphone, tablet or computer.
Subscribe for only £5.49 a month and enjoy all the benefits of the printed paper as a digital replica.
Subscribe