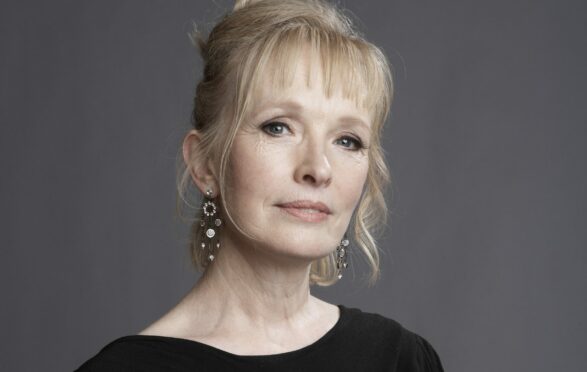 Lindsay Duncan is just back from filming in Prague when we catch up with her at her North London home.
It seems that not even a pandemic can put the blocks on the Tony and Olivier award-winning veteran of stage and screen who has among her myriad credits everything from Star Wars to Mansfield Park.
Despite juggling work with a hectic Christmas and Hogmanay, the Edinburgh-born actress has found a sliver of a window for our interview. And with the cacophony of family life playing out in the background, Duncan, 71, says: "I have been profitably employed speaking to you because I have been trapped. I am not allowed to be out and about because under the Covid-19 travel protocols I'm not permitted to leave the house until I get a negative test."
Perhaps feeling a tinge of guilt for complaining, she quickly adds: "I have been very lucky that during the pandemic I have managed to work. Being with other people, even with all the protocols, has felt like something so precious. I am one of the lucky ones because I know it has been a horrible time for others.
"We have all been dealing with something we have never dealt with before. I was born five years after the end of the war but have never been in a situation with the whole of the world going through something. I haven't lived in fear. I am in an age group where you're not cavalier about it, but you know what to do."
The 2021 pandemic year saw Duncan complete the third and final season of the Sky Original fantasy A Discovery Of Witches. She also stars in the British horror movie, A Banquet, released next month, and she has most recently been filming the second series of Wheel Of Time, an American epic for Amazon Prime.
"Ironically, it's another fantasy series and I have never read or watched fantasy," she admits. "It seems to be everywhere now and people absolutely love it."
Duncan first studied acting at the London University's Royal Central School of Speech and Drama, and then played in repertory theatre before graduating to the Royal Exchange, the National and the RSC.
Her career began working on '80s TV productions such as Dead Head and Traffik. A long and distinguished career has seen her land an array of glittering gongs, including Tony and Olivier awards for Best Actress in the Broadway stage play Private Lives, and an Olivier for her portrayal as La Marquise de Merteuil in a Royal Shakespeare Company production of Les Liaisons Dangereuses. She was awarded the CBE in the 2009 Queen's Birthday Honours List for her services to Drama.
That she's still working into her seventies is testament to her talent as an actress but also sheer hard work.
Like all actresses, she has come up against a lack of imaginative roles for older women but that is changing.
She says: "Certainly I have played more and more mothers and grandmothers and sometimes you think, 'Can we just not be in that particular box?' But I have also chosen to do less than I used to. I have worked very hard. That has been fantastic, satisfying and I've had a very interesting life. But I don't want back-to-back jobs anymore.
"I certainly don't intend to give up work. But there is life and there is less of it ahead than there is behind, so you just have to make sure you're living it as much as you can. I have been very lucky. I started in theatre and that gives you a fantastic opportunity to play a greater range than you might initially have in front of a camera. And you have more choices, you work with great writers. It means you can put some roots down in a way that gives you some stability. It is quite rigorous and you don't feel so buffeted by a fashion or what you look like.
"I have done things more recently that are not typical of the stuff I've done in the past. And it's down to you yourself to make choices – if you are lucky enough to have choices – based on what you feel strongly about, what interests you."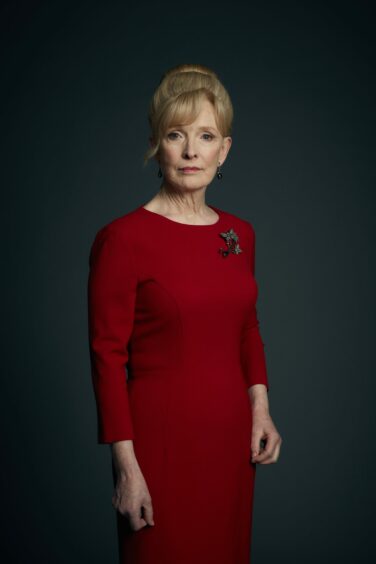 Duncan even admits to having an aversion to the showbiz side of her craft. She explains: "You are more likely to do good work if you do that, rather than seeking fame, which has never interested me at all. I see it as more likely to be a limitation on my life. I'm not saying I was given the choice, 'Lyndsay, would you like to be world famous?' and I said, 'No'. It's not as simple as that, but I am not driven by fame.
"The bulk of my work isn't commercial; there's not a lot of money hanging off it so they don't need me to do the scary part of publicity, which is handing over a slice of your life. One of the things about not having a big movie career is that you get to keep your privacy. When I started there wasn't the access there is now to showbusiness, acting was a mystery and I don't think we should demystify it. If I had my choice, I wouldn't have a public profile at all. I'd just turn up and act."
Duncan's down-to-earth attitude to life and work was instilled in her by her Scottish parents. Her mother, Helen Robertson, was from Edinburgh and her father, William Smith, came from Glasgow, though she grew up in England.
Duncan – who is married to actor Hilton McRae, who she met at the Royal Shakespeare Company in 1985 and with whom she has a 30-year-old son Cal McRae – admits: "It's a strange identity because I don't consider myself English and I feel a bit of a cheat if I call myself Scottish because I wasn't educated or brought up there. But all my family was Scottish and I have been married to a Dundonian for 36 years. The Scottish thing is very close to me. If you are brought up by parents who were born and bred in another country then there are influences in the home.
"The Sunday Post was a regular feature with my parents. We always had it, and The Broons and Oor Wullie was part of my childhood, to such an extent that when my son was small we always bought him The Broons annual for Christmas so that that would go on.
"I feel more Scottish than ever at the moment, as things are going. I didn't chose to be brought up in England but London can be useful because there is a lot of theatre work here and a lot of my work is theatre, so given the hours it is good that home is here. You have to live somewhere, but by parentage and spiritually, I am Scottish."
Of her chosen career she says: "I didn't make a conscious decision to go into acting. I didn't know how to go about it. I didn't even know when I was at school about drama schools, I was told by a friend. Acting was so far from being a reality.
"My father died when I was young but my mother saw a lot of my work and was proud. She had a fantastically open mind. I certainly didn't have to face any disapproval, not at all. She couldn't help me in any way, but that was fine, you have to make your own way."
Despite her aversion to fame, Duncan's career continues to blossom even in advancing years and she has no plans to retire.
"I am pretty active," she says. "I am not remotely sporty or obsessive but I am absolutely clear that you have to look after yourself as you get older. I feel mentally better. I want to be able to get out of a chair. I don't want people helping me. I am trying to keep that at bay for as much as possible so I am happy to do a moderate amount of exercise. I'm a great advocate of Pilates.
"Being excited about things is really important for life. I have great people in my life and that's essential to everyone; people that you love and who love and understand you. I like eating, drinking, and going for very long walks on my own. All of those things are pretty normal and they make me very happy.
"And culture makes me feel so alive. I have just come back from Prague where I was walking around and thinking, 'I am so lucky looking at these buildings and this architecture'. It's another great city with an extraordinary history.
"Acting and working can give you these moments when you can just disappear. You are somewhere else with free time to be excited about things. It's great."
---
Fantasy gives real lessons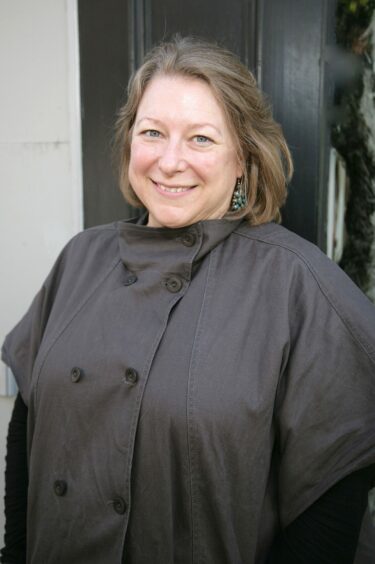 In Discovery Of Witches, Lindsay Duncan plays the vampire matriarch Ysabeau de Clermont.
Season three is based on the novel The Book Of Life from Deborah Harkness's bestselling All Souls trilogy and is the third and final instalment.
Duncan says: "It has themes that I can relate to and I find quite compelling.
"It's a chance to illustrate how people have to adapt, admit their faults and deal with them. Ysabeau, who is an older character and has been around literally for thousands of years with at one point a strong powerbase, has had to rethink some fundamentals. I love that about her.
"You saw her having to deal with change; her beloved son falling in love with a witch. But she has had to change her attitude and to accept she has witches living with her. It is a really compelling argument for how important it is to be flexible, to try to be objective and honest.
"It is called 'fantasy', but these are principles we should try to apply to contemporary life. Understanding those who are not like us is fundamental to living in this world. We don't have rights to the exclusion of other people and everyone deserves our respect and understanding. Sometimes it's really challenging.
"The show has some really good things to say."
---
The third and final season of A Discovery of Witches comes to Sky Max and NOW on Friday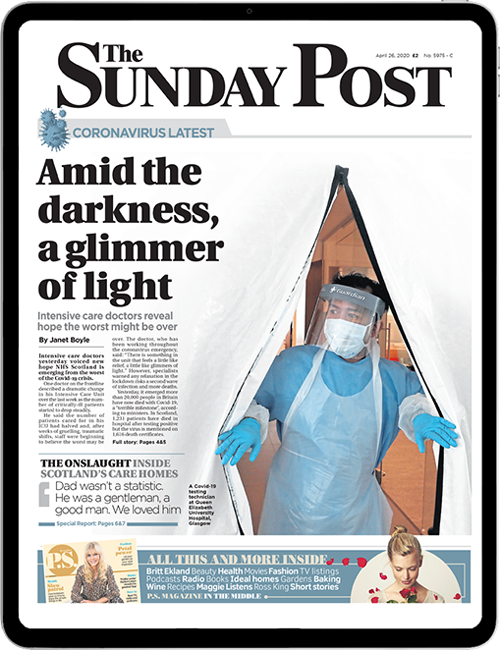 Enjoy the convenience of having The Sunday Post delivered as a digital ePaper straight to your smartphone, tablet or computer.
Subscribe for only £5.49 a month and enjoy all the benefits of the printed paper as a digital replica.
Subscribe