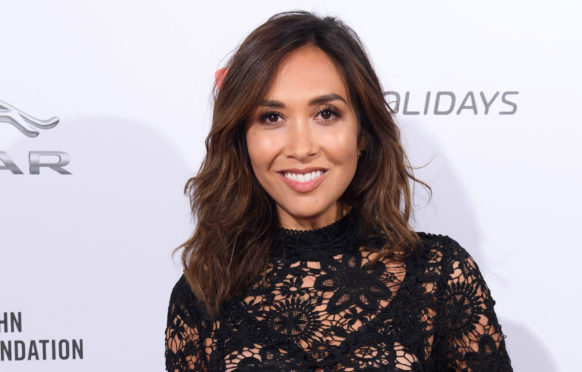 Former Hear'Say singer Myleene presents a Saturday afternoon show on Smooth Radio.
Here, she answers our questions…
---
You had your third baby, Apollo, in August. How is motherhood third time round?
Having a newborn to care for is a massively different experience at 41. I'm more relaxed. When you have a child when you're younger, it takes one comment from someone else – they think your baby's hungry, or that she is crying, and you start really second-guessing yourself. Whereas this time around, you just let everything flow over you. I don't sweat the small stuff. Mentally, I'm stronger than I've ever been."
You have been vocal about the pressure on mothers to snap back into shape. How do you feel about losing weight after giving birth?
I put on five stone and I've lost just over three. I'm sure the other two will melt away when I finally stop breastfeeding. I'm not trying to shift it yet. It's almost an impossibility because my body wants to hold on to whatever it can to make sure the baby is fed. I've got two daughters, and the last thing I want to do is let them see me standing up and down on the scales when I've just given birth to a baby and the last thing I'm going to do is berate myself, and beat my body up after it's just done something amazing.
How are you coping with the sleepless nights?
I don't sleep at all! If you cut me open I'd bleed coffee. But I love it because I know it's quite fleeting. Even the night feeds I look forward to, bizarrely! You understand just how precious this time is, and how quickly it goes. It's because I've got so much support doing it this time, with (partner) Simon. I've been a single mum for a very long time, and to now have a partner, it's just a really lovely experience for both of us.
You have two daughters Ava, 12, and Hero, eight. Given the age gap, how do you juggle all your children's different needs?
Having two older children and a newborn at the same time comes with its challenges. While Apollo's needs are quite basic, with Ava it's the intricate needs of trying to navigate social media, what's going on with her friends, what trends are going on, how she's coping with school work. She's becoming a woman, and that brings a whole host of new challenges."
Do you worry about your daughters growing up in a social media era of Instagram and Snapchat?
The most important thing is that you trust your children and you give them the tools they need. Otherwise you'll be forever helicopter parenting. I don't get it right all the time, I just try my best.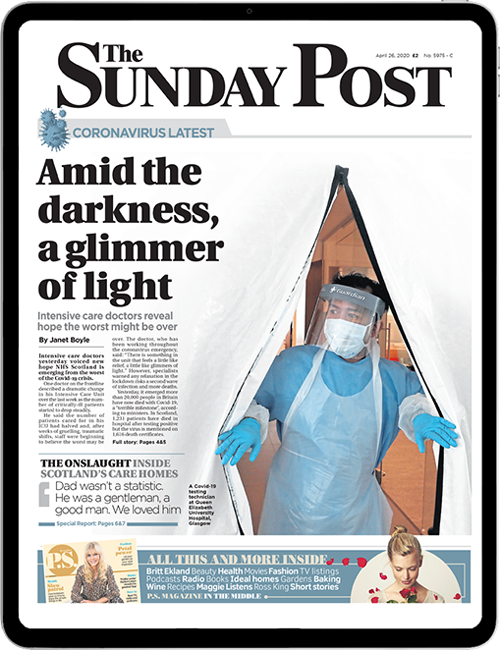 Enjoy the convenience of having The Sunday Post delivered as a digital ePaper straight to your smartphone, tablet or computer.
Subscribe for only £5.49 a month and enjoy all the benefits of the printed paper as a digital replica.
Subscribe