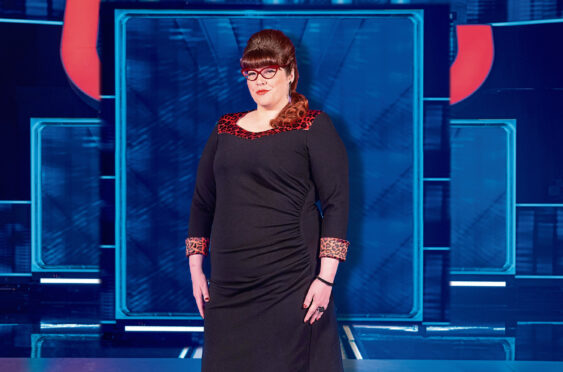 The Chase quizzer on learning the ropes, memory games and being a role model. 
How did you become a quiz fan?
My grandad was a huge influence. He was a retired schoolteacher and provided my childcare while my mum was out working as a nurse.
He taught me to read and write and do maths, and how to use a typewriter – all these great skills.
He would teach me things via quizzes. We would watch Going For Gold together. It's all down to him, this curiosity I have for the world.
How easily can you retain facts?
Certain things I need to work harder at than others, for example, Formula One, which I'm not interested in personally.
Some of my colleagues revise on a daily basis by reading, and the information will go in and stay in. For me, I'm better sticking Tipping Point on and learning something that way. I think everyone learns something from quiz shows.
What was the first TV quiz you appeared on as a contestant?
I went into the student union and saw a poster for University Challenge. My granddad had passed away by this point, but I thought he would have loved me to be on it.
We ended up reaching the semi-finals and it gave me the TV bug. I felt confident in that setting, and every year or so I'd be on another show to get my fix. It wasn't possible to have a career as a TV quizzer at that point.
Until The Chase came along?
Yes. By then I'd got a job behind the scenes as a question writer and I heard about this new show. I asked to audition to be one of the Chasers, but they just wanted me to write the questions, so I did that for the first series.
It took me a few years for them to look at me as a Chaser. I had to be patient and wait for it to come around – it was my dream job.
Do people say they could do a better job than you?
A lot of people are good quizzers and think they know more and would be better at it, but there's more to it than being an amazing quizzer – which I wouldn't even say I am.
But I have the right personality and can take the pressure of being on one of the biggest shows on TV. It's a much more involved job than people give it credit.
Was it hard adjusting to fame?
I've managed to get away in situations by being incognito, having my hair down or scraped back, or wearing different glasses, but it's getting harder.
People recognise my voice and then it all slots into place. But we're playing characters – we put on our costumes, get into character and play a different version of ourselves.
I like having the glasses and hair as a mask, and then I can come off stage and be Jenny rather than the Vixen. But it's also nice that people get to see the real me.
Did you imagine you'd become a role model?
It's not what you expect, but it's humbling to see the different things people see me for. People will say: "My son has glasses and thought he would get bullied at school, but now he's proud to wear them" or "My daughter didn't like putting her hand up in class but sees you being smart on TV and is happy to be the academic kid."
Even young women struggling with body image – they see me, and I'm not a size six model, but I'm proud of how I look. I also have a big following in the LGBT community.
I cast my mind back to when I was growing up and I didn't see anyone who represented me on TV. I've always been a bit different, so I understand how it feels.
Have you been surprised by the success of Beat The Chasers?
It's shiny, and we're all there, which makes it more intimidating. It's so pleasing it's been a hit. We were quite vocal about the format, which we knew had to be spot on, and it's clearly worked.
Jenny Ryan appears in The Chase on ITV, weekdays. 5pm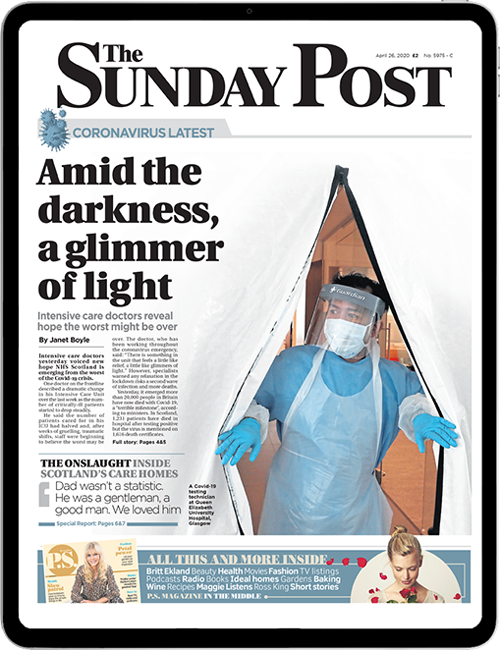 Enjoy the convenience of having The Sunday Post delivered as a digital ePaper straight to your smartphone, tablet or computer.
Subscribe for only £5.49 a month and enjoy all the benefits of the printed paper as a digital replica.
Subscribe