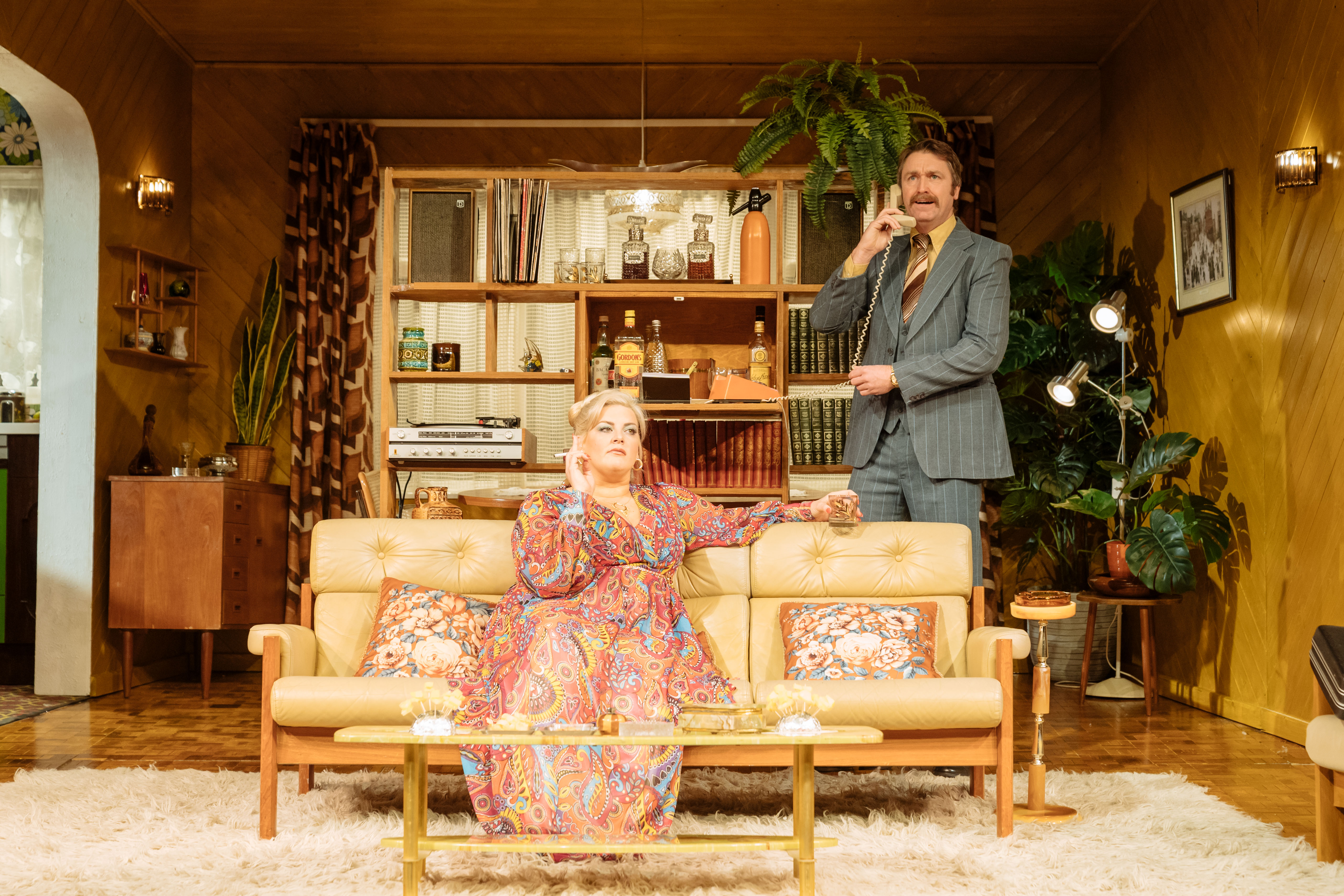 JODIE PRENGER has replaced songs with gags – and expects audiences in Scotland to laugh harder than most at her new role.
The Blackpool actress and singer, who made her name winning BBC show I'd Do Anything in 2008, is starring in a revival of Mike Leigh's acclaimed comedy, Abigail's Party.
It's the latest straight role for the 39-year-old, who had previously appeared in musicals like Oliver! and Annie.
"The transition naturally happened," said Jodie. "The move away from musical theatre came after roles in shows like Hustle and Waterloo Road, those sort of pushed me in another direction.
"Doing the one-woman UK tour of Shirley Valentine was brilliant and I realised I really enjoyed doing comedy.
"Abigail's Party is a true British classic and the role of Beverly is a real bucket list part for me.
"It was a project I was involved in, and we had to wait for the rights and all that malarkey, but I'm happy not knowing how that side of the business works.
"It's a play I had been aware of for a long time, as most people have, whether it's the stage production or the TV version. Alison Steadman is so iconic in the role.
"And while it's more than 40 years old now, it's kept going and going and is still so relevant. I don't think I've ever heard audiences laugh like they are doing with this, so I can't wait to hear the reactions in Glasgow and Edinburgh.
"I love coming up there and I think the reason I have so many Scottish friends is because I really tap into the humour of Scotland.
"Elaine C Smith is one of my best friends and I'm looking forward to catching up with her in Glasgow, she makes me laugh so much.
"She played my mum in Fat Friends The Musical and is now one of my favourite people."
Abigail's Party, first performed in 1977, is the story of Beverly and husband Laurence, who are throwing a party for their newlywed neighbours, Tony and Angela.
Joining them is highly-strung Susan, who's been banished from the party of her teenage daughter, Abigail. Amid a mix of free-flowing cocktails, cheese and pineapple sticks, and disco, tensions rise as the sheen of respectability is torn away by the warring couples.
As well as Jodie, the production boasts a strong cast. It also stars Vicky Bins from Coronation Street and Emmerdale, Rose Keegan from Harry Potter, Daniel Casey from Midsomer Murders and Calum Callaghan from Mr Selfridge.
"It was that era where there was a massive surge of new money, where you spent so much time looking at what you could get from the Argos catalogue, and your house was decorated in lovely shades of browns and oranges. It's so nostalgic, and I hear the audience members nudging each other and saying I had one of those.
"What strikes you most is the dynamics of the relationships, especially between Beverly and Laurence. You can have all of these things but still not have a happy marriage, it's all a façade.
"What goes on in the relationships makes you cringe.
"The character of Beverly is so wicked, so monstrous and controlling. It's something different for me but it's also scary as I didn't realise how much of her was already in me!"
That seems unlikely as smiley Jodie talks about her love of animals and how she is fast developing an animal sanctuary at her home.
"I have four rescue cows, so many chickens, dogs, cats, a tortoise – it's my dream to have an animal sanctuary," said Jodie, who's been with her partner, Simon, for nine years. "I spend all week dressed up as Beverly, with big hair and flowing dresses, then on my days off the wellies are on and I'm cleaning up chicken poop.
"I need to keep working to pay for all of the animals!"
This week, Jodie is on the set of major new BBC political drama, Years And Years, which stars Emma Thompson.
"It's Russell T Davies' new series and it's very political, very of the moment. It's just a few scenes, but I'm looking forward to it," she smiled. "Life is short, so it's important to keep going, do what you can, help others and remember the moments."
---
Abigail's Party, Theatre Royal, Glasgow, Feb 4-9, King's Theatre, Edinburgh, Apr 16-20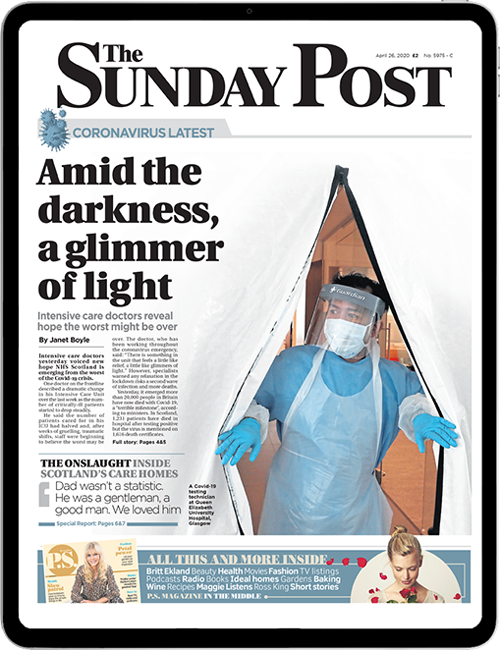 Enjoy the convenience of having The Sunday Post delivered as a digital ePaper straight to your smartphone, tablet or computer.
Subscribe for only £5.49 a month and enjoy all the benefits of the printed paper as a digital replica.
Subscribe