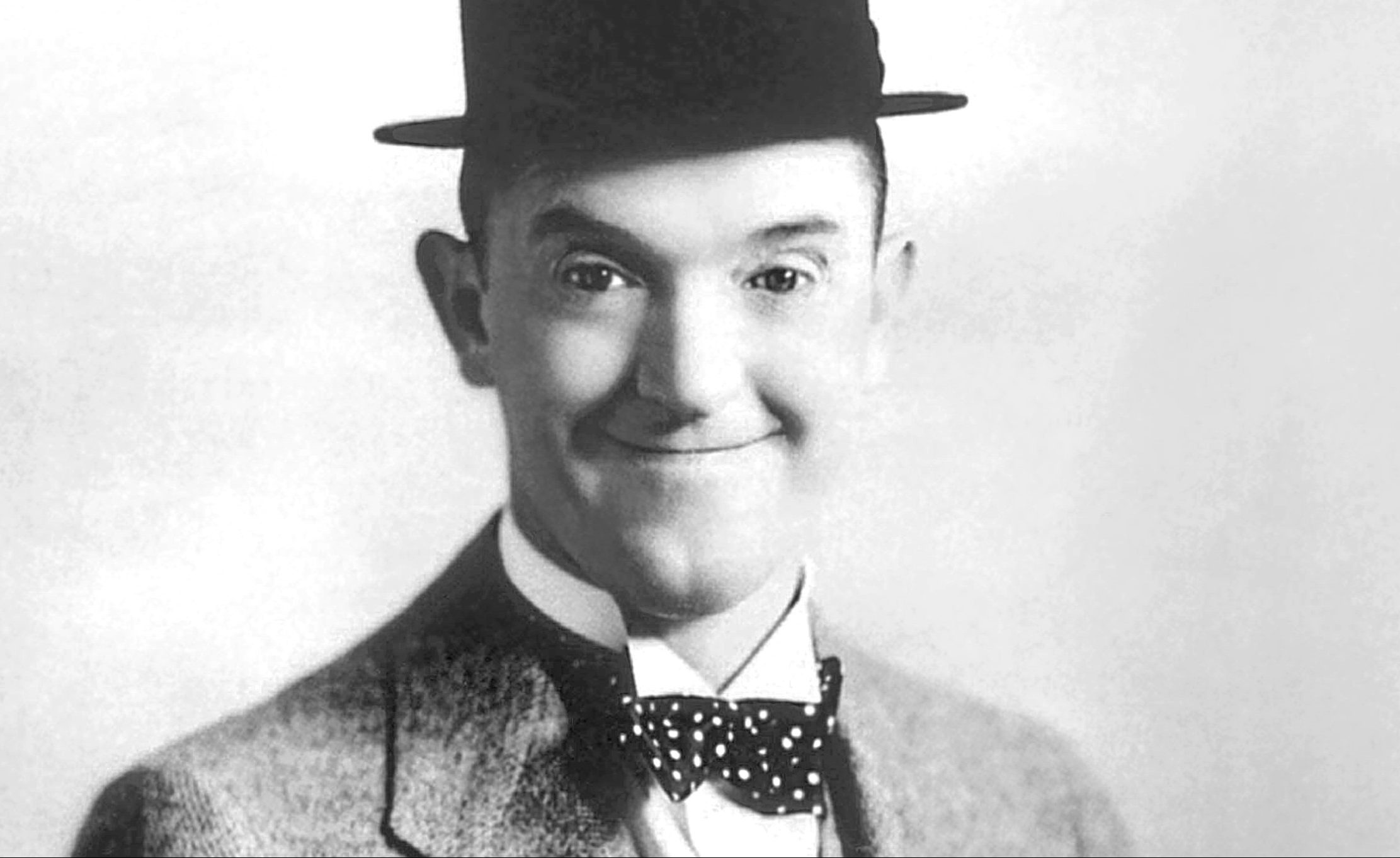 IF you ever assumed Stan Laurel was as childlike, helpless and silly as the man he portrayed on screen, you couldn't be more wrong.
He was the exact opposite, in fact, and according to a Laurel expert, much of that was down to his father, Arthur Jefferson.
English author Danny Lawrence has delved into the family history of Laurel and his father, and uncovered remarkable details.
"Arthur was a fine comic actor in his own right," reveals Danny.
"In many ways, the kind of things he was doing as a touring actor were the kind of things Stan played on film later on.
"Obviously, Arthur never got to do any film work, but there was a lot of carry-over between the two.
"Arthur built up an empire on Tyneside, and later took over the Metropole in Glasgow, and was also writing plays and melodramas.
"It was one of the sketches he wrote in 1906, called Home From The Honeymoon, that went on to become the basis for Laurel and Hardy's first real film in 1927, which they renamed Duck Soup.
"Stan had been in the original sketch as a teenager, and he was the one who wrote the screenplay 20 years later.
"Again, another direct carry-over from father to son.
"You can't be specific about how much Stan took from his father, but there was a period when Stan fancied himself as a music-hall performer, and later in the States, he was on the vaudeville circuit.
"Once he got into cinema and films, there was always a storyline in the Laurel and Hardy films where you could see his theatre links.
"The thing about Stan Laurel, however, is that he wasn't just an actor.
"He was important in making their films. He wrote, directed, edited, and what he put into films was what he had learned in his theatre days.
"For instance, he tried as much as possible to shoot in sequence, rather than the way in which films are usually made.
"He always had beautiful lighting on set, so that if he or Hardy decided to ad-lib, it wouldn't be affected by the studio set-up.
"Stan's view was that it took a long time to learn what would make people laugh.
"If you think about it, he was a very privileged child — theatre was the only entertainment available then, and here was Stan being successful in all theatres."
As the world soon realised, Laurel's background had helped him hone his comedy talents so that, when film finally arrived, he was a natural.
"A lot of the things that happen to Stan in the Laurel and Hardy films can be seen as echoes of things that happened to him when he was growing up in England and Scotland," says Danny.
"His father lost track of Stan altogether for a period, when Stan was touring vaudeville in the US.
"He got in touch with an old acting mate, and he put out an advert basically asking: 'Does anyone know where my son is?'
"They were always close, but Stan had taken up with a lady, one he didn't marry, and he seemed to disappear from his father's gaze.
"My supposition is that he wasn't too keen on letting his father know about that!
"It was the same time that Stan was making his first entry into film-making. Later, they were very close.
"Arthur sometimes complained Stan wasn't a dutiful son, in terms of ringing him up very often, but he would have understood what was involved in Stan's career."
Not even Danny can be certain whether Arthur was a strict father.
"The evidence on that part of his life is not very clear," he admits.
"My impression is that his dad was relatively relaxed, but once or twice, Stan may have got into too many scrapes.
"Stan went to school away from home for a while, as a boarder, and he may have been sent there because of that.
"Stan described his time at school as hopeless, in terms of education, but in the evenings, he would do impersonations and entertain those around him."
That was his real talent, of course, and it would make him and Oliver Hardy superstars to this day.
The irony is, due to the new-fangled cinema's success, his father's old world of theatre faded away, and his dad would become a relative unknown again while Stan became a giant.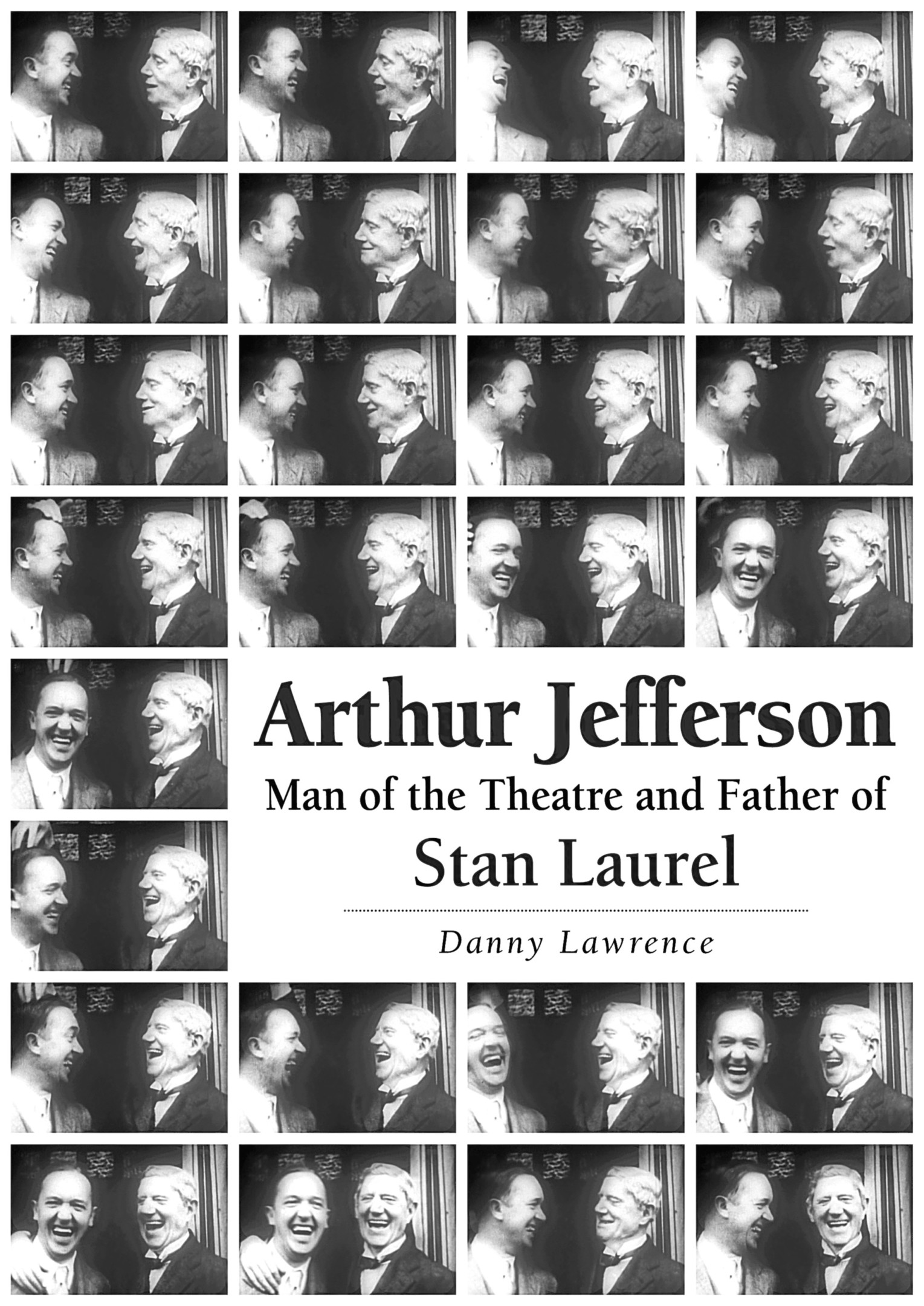 "Arthur had rubbed shoulders with people like Charles Dickens and Bram Stoker," says Danny.
"Sadly, though, his passing went unnoticed.
"His wife had died in the London Blitz, he was 80 and a lonely old man.
"That was sad but, on the other hand, he had passed on all he knew, and contributed to the success of Stan.
"As for Oliver Hardy's father, he died when Ollie was just a boy.
"Ollie was proud of his father, but had never known him, and he was brought up by his mother who ran a guest house."
Together, these very different sons, from very different backgrounds, would rule the world of entertainment like no duo before or since.
n Arthur Jefferson: Man of the Theatre and Father of Stan Laurel, by Danny Lawrence, is published by Brewin Books, ISBN No. 978-1-85858-576-5, price £16.95.
Another book by Danny, The Making of Stan Laurel: Echoes of a British Boyhood, is also well worth a look for Stan fans.