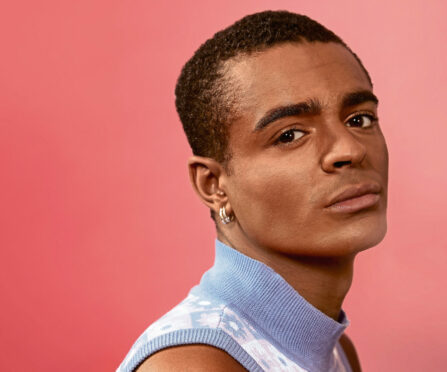 BBC's Bad Education star talks inspiration, Billy Elliot, costumes and Hollywood fame
Your character in Bad Education was a pupil in the original series and is now a teacher in the show's return. What does the series mean to you?
It means a lot. That sense of, wow, a whole team – the BBC, producers, creatives – are trusting me to front this TV show. It's something you dream of and I've had that experience before in musicals but not necessarily on screen.
It's a show that is so loved by so many, so the pressure was definitely on, but I had a word with myself and said: "Don't ever compare yourself with anyone." I know there will be people online who will say it won't be the same without Jack (Whitehall) but I'm not having that sort of energy. The whole point of us doing the show is that it's not the same.
How has Stephen, your character, evolved?
He always had fabulous one-liners and really out-there moments. It's strange; I wondered how to pitch it. He's not a kid anymore but he still has the same essence. If he came back completely different, people would think it's not the character they knew. He's more grounded and together, and more sophisticated, but just as wild.
You worked on it behind the scenes, too?
I was a writer and producer and I think I enjoyed the process even more because of that. I loved being part of the creative process and being in the writers' room.
How much of you is reflected in Stephen's wardrobe choices?
I turned up one day with two suitcases of my clothes – I went shopping for Stephen in my own wardrobe. We love the BBC but the budget is not big enough for Stephen to look like what I wanted him to look like, so I said: "Let's help each other", and I loaned my Louboutins to the BBC.
This time last year you were in Los Angeles starring in the American debut of Everybody's Talking About Jamie. What was that experience like?
I was constantly pinching myself. I used to ride under posters of my face. I could see the Hollywood sign from the stage door, and if you'd said to baby Layton on my estate in Bury that one day I would be working in Los Angeles for eight weeks while writing an episode of a TV show I was going to star in, I would have said, 'Yeah, sure thing'.
But it was happening. It was while I was in LA that I auditioned for the second series of I Hate Suzie. There just seemed to be something about being in that place – everything was happening.
When did you know this is what you wanted to do for a living?
The opening night of Billy Elliot. I wasn't someone who said they wanted to be a performer or actor, because that wasn't something you dreamed of where I was from, but I fell into it, went to the audition, and lo and behold, it all happened.
What was it like growing up in the industry?
Most of my teenage years I was performing, so it's something I've always known and the experience I had when I was younger has readied me for any eventuality. Being in the Billy house with all of the Billys, learning to twirl and dive, it all came from that and I look back on it with the fondest memories.
That show really prepared me and others, like Tom Holland – who's doing all right, isn't he? – and Liam Mower, who is one of my best friends, for this world and I'm on the ride now.
Do you enjoy using your position to inspire others and help good causes?
I don't like to put myself on a pedestal because it's not healthy; I'm not here to be someone who people take advice from but if I can help people, I will. When you are a young, queer, mixed race boy who against the odds has kind of made something of himself, so I love trying to give back."
Bad Education, BBC Three and iPlayer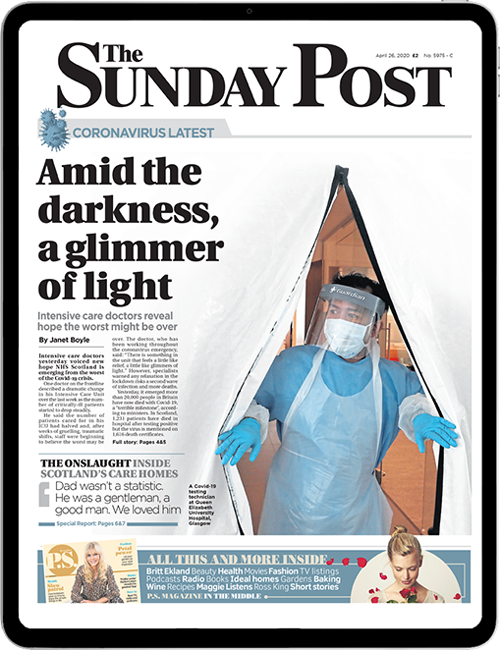 Enjoy the convenience of having The Sunday Post delivered as a digital ePaper straight to your smartphone, tablet or computer.
Subscribe for only £5.49 a month and enjoy all the benefits of the printed paper as a digital replica.
Subscribe