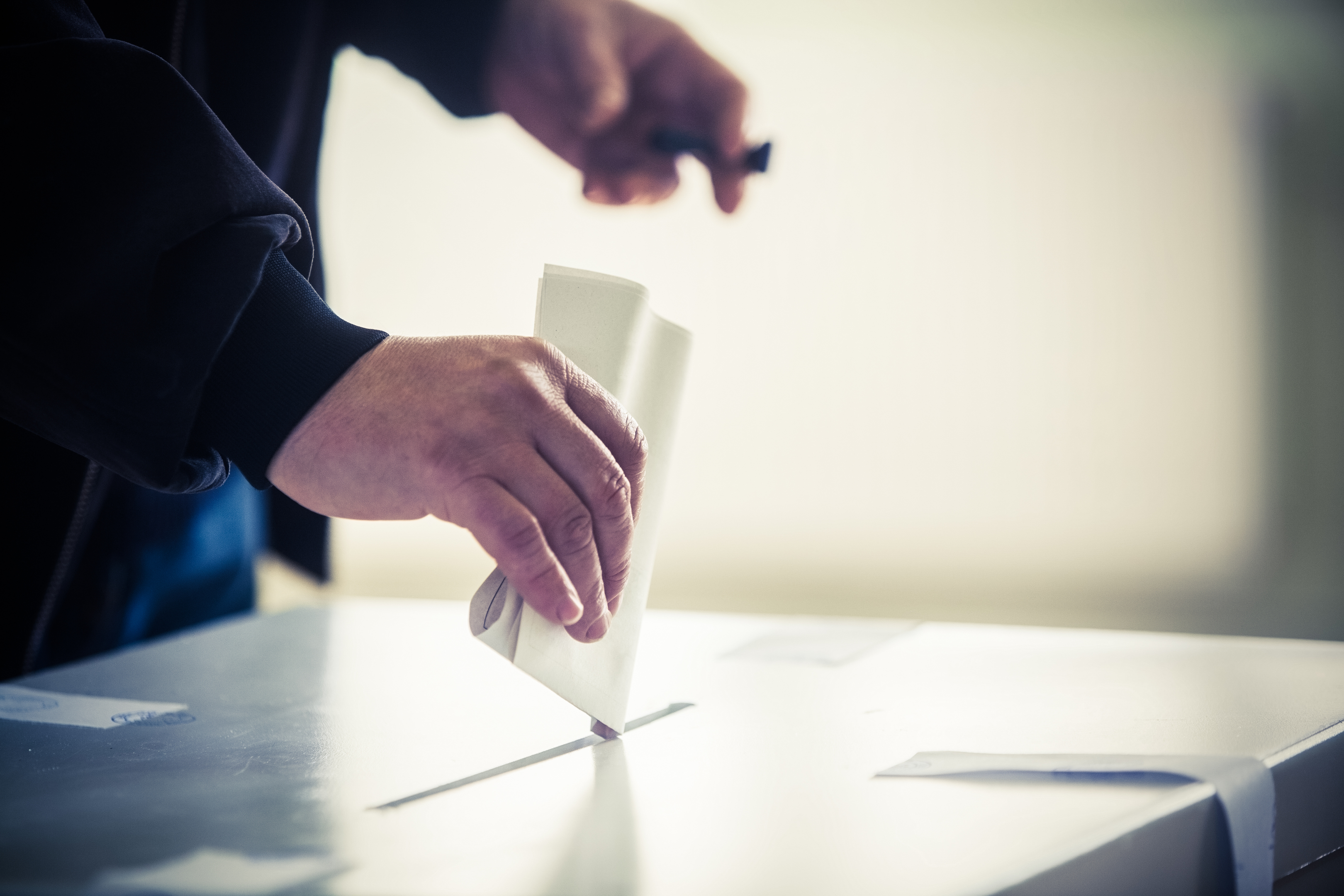 BRITAIN could be heading for a hung parliament after Thursday's General Election, according to the latest polling.
A Survation poll for Good Morning Britain found the Conservative lead over Labour slashed from 17 points to just one over the course of the last month, with the Tories on 41.5% compared with Labour on 40.4%. The Liberal Democrats were on 6% and Ukip on 3%.
Meanwhile, a daily constituency-by-constituency estimate by pollster YouGov suggested the Conservatives could emerge from the June 8 election with 304 Commons seats – down 26 from the end of the previous parliament – compared with Labour's 266 (up 37), with the Scottish National Party on 46 (down eight) and the Lib Dems on 12 (up three). This result would deny any party an absolute majority, which requires 323 MPs – assuming Sinn Fein stick to their policy of not taking up seats.
However, there remains wide variation between the findings of different pollsters, with the latest snapshots significantly more favourable to Jeremy Corbyn's party than other recent surveys.
A Press Association "poll of polls" taking in 11 results from the past week put the Conservatives on 44%, seven points clear of Labour on 37%, with the Liberal Democrats on 8%, Ukip on 4% and the Greens on 2%.
If this is the result on Thursday, the Tories could expect 347 MPs (up 17), with Labour on 223 (down six), the SNP on 48 (down six), the Liberal Democrats on 10 (up one), Plaid Cymru on three (unchanged) and Greens on one (unchanged).
The Conservatives had a 17-point lead with Survation at the start of May, but Labour's rise reflected a campaign which more than half of those polled thought had been better than Theresa May's.
Half of those surveyed thought Mrs May would make a better prime minister than Jeremy Corbyn, but his personal credibility has increased 15 points to 36% since the first Survation/GMB poll on May 5-6. Mrs May's rating has dropped 10 points over the same period.
Some 51% of respondents – including 30% of Tory voters – thought Labour has had the best campaign while just 23% thought Mrs May's party had performed better.
The YouGov model, which draws on survey data and analysis of key demographics, previous voting behaviour and likely turnout, has consistently shown stronger results for Labour than polls carried out under more conventional methods.
The latest YouGov figures put Tories on 42% (unchanged since Monday), Labour on 38% (unchanged), the Lib Dems on 9% (unchanged) and Ukip on 4% (up one point).
Survation polled 1,103 UK residents aged 18 and over by telephone on June 2 and 3. Data was weighted to be representative of all UK adults.
YouGov's daily update included 7,380 interviews conducted on June 5 as part of 53,241 interviews in the previous seven days.