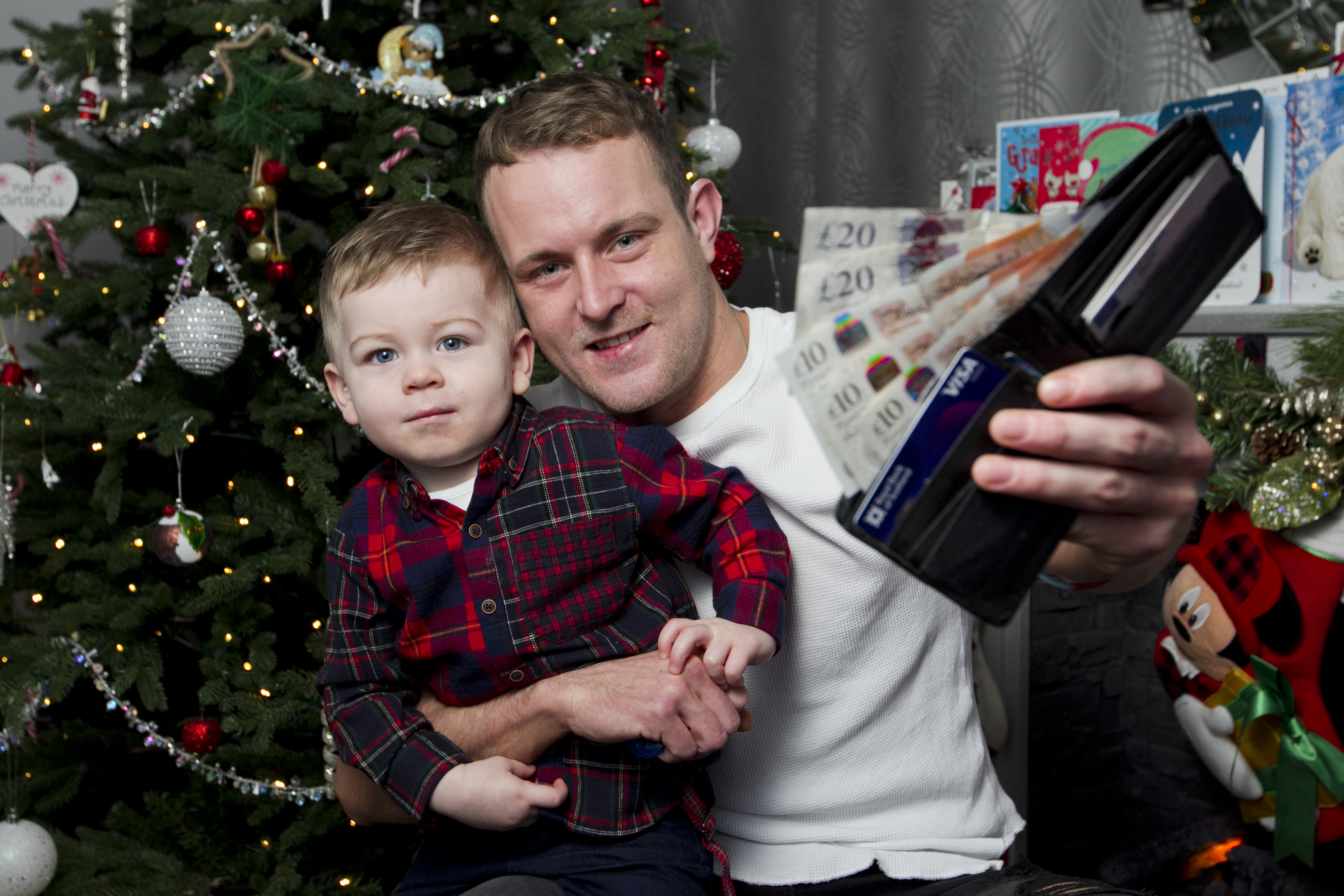 A YOUNG dad who lost his wallet with more than £200 was stunned when it was posted back to him by an anonymous good Samaritan.
Craig McLaren dropped his cash and bank cards in Glasgow's busy George Square three days before Christmas.
Scaffolder Craig from Airdrie, North Lanarkshire, said: "I never believed I would ever get the money or cards back.
"There was £205 in cash and my bank cards in the wallet.
"I had just been to a cash machine to draw out the money and had put my wallet safely back into my pocket.
"I am usually really careful with my cash and couldn't believe I had lost it."
Two days after Christmas Craig was stunned to receive his wallet in the post to his Airdrie home.
In the envelope was all his money, cards and driving licence… and a note from a woman called Lorraine.
The note read: "Hi Craig, found this in town on Fri 22 near George Square. Tried to find you on Facebook to let you know. Hope it didn't spoil your Xmas. Take care, Lorraine x"
She had tracked him down through the address on his driving licence.
Craig said: "It's really touching someone was so honest.
"She didn't even take the £3.90 that it cost in stamps to post it.
"I really want to find and thank her."
Do you know Lorraine? Email us on jboyle@sundaypost.com