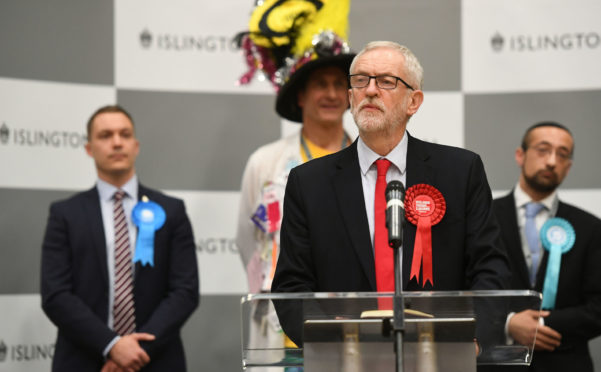 Ousted Labour MPs yesterday warned Boris Johnson could be in power for 15 years if the party does not learn from its shattering defeat.
The election saw Labour swept aside by the Conservatives in its heartlands in the Midlands and north-east England and win just one seat in Scotland.
Following Labour's worst result in over 80 years, leader Jeremy Corbyn and shadow chancellor John McDonnell will both stand down from their positions once a new leadership is elected.
But ex-shadow Brexit minister Jenny Chapman, who lost the seat of Darlington, warned that the party could be finished if it doesn't change direction.
She said: "You can't run a political party that wants to be a party of government but only really appeals to about a third of the electorate and those people that live in cities who are fairly well-off.
"The real question we have to ask ourselves now is do we want the Tories, do we want to give them another five years or another 15 years, because if we get this wrong now as a party, this could very well be the end of the Labour movement."
Another ex-Labour MP, Anna Turley, who lost her seat in Redcar in the north east, said Corbyn was "absolutely" more of a reason than Brexit for her constituents choosing to vote for another party.
She said: "In my constituency, even though it was a 67% Leave constituency, it was four to one the leadership over Brexit."
She added that previously Labour voters on the doorsteps "didn't trust him to put our country first" due to "his history and his baggage around security and terrorism."
Helen Goodman, who lost the Bishop Auckland seat she had held since 2005, said the biggest factor in Labour's defeat was Corbyn's "unpopularity" as leader.
She said: "The fact of the matter is that Jeremy Corbyn failed as a communicator, whatever his good personal qualities, and he undoubtedly has good personal qualities, he failed as a communicator."
Conor McGinn, who was re-elected in St Helens North but lost about a third of the votes he won in 2017, said: "Labour has been penetrated by what I would call hobbyists who are in politics because they enjoy it and the pursuit of left-wing ideological purity.
"But they're not interested in improving people's lives because the only way you can do that is by being in power."
The timetable for a new Labour leader will be decided by the party's National Executive Committee, which is made up of MPs, unions and party activists.
A leadership contest is expected to take 12 weeks, which could see a new leader installed by Easter.
Shadow chancellor McDonnell said he would not be part of Labour's new shadow cabinet, adding: "I have done my bit." However, he insisted Corbyn had been "the right leader", adding: "We could have won in 2017. Things moved on. Brexit dominated everything."
Meanwhile, Corbyn's sons expressed their pride in their father.
In a message posted on Twitter by Tommy Corbyn with his brothers Seb and Benjamin, they said: "He took on an entire establishment. This meant the attacks from all sides intensified and became even more poisonous while he was leader. We've never known a politician to be smeared and vilified so much."
Former Welsh secretary Peter Hain said Labour must not resort to "wishy-washy centrism" after its disastrous General Election showing.
Lord Hain, a cabinet minister under Tony Blair and Gordon Brown, said: "The Corbyn project has some very searching self-examination to do that has to be done honestly.
"But I do not think the solution is to go back to just a kind of centrism that doesn't offer a clear alternative to the Tory project, which is a pretty right-wing project that is going to take us down a hard Brexit road, which is in my view going to be disastrous for Wales in particular.
"We're in for a very turbulent time in British politics."
He added the Labour's base has "dissolved under our feet".
He said: "Those organic links between big trade unions in mines and heavy industry and so on, and then social clubs, welfare clubs, rugby clubs and so on, that organic link between the party and those community roots has basically just dissolved."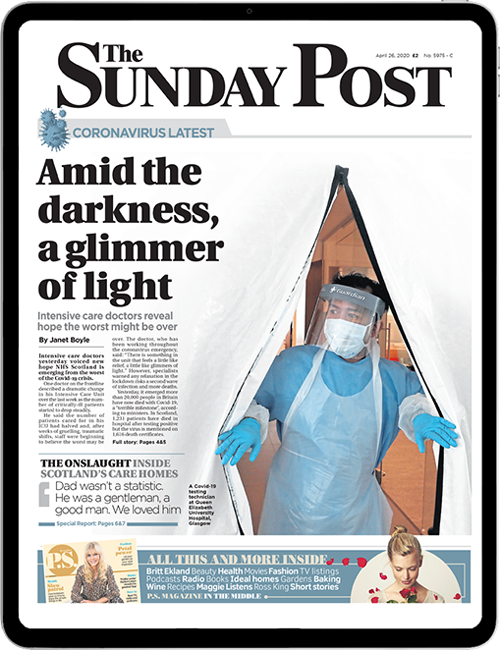 Enjoy the convenience of having The Sunday Post delivered as a digital ePaper straight to your smartphone, tablet or computer.
Subscribe for only £5.49 a month and enjoy all the benefits of the printed paper as a digital replica.
Subscribe