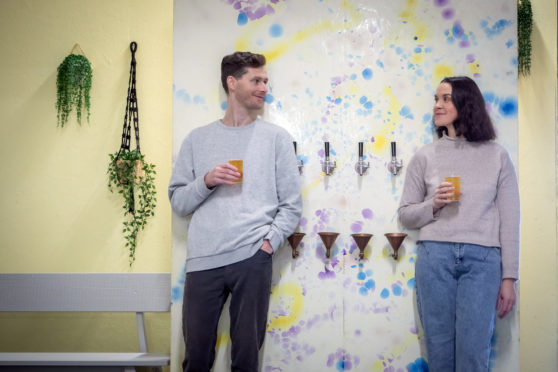 A delicacy enjoyed on holiday, whether it's a shot of limoncello on the Italian coast or a flaky Parisian pastry, never tastes quite the same once you arrive home.
At least that's what husband and wife duo Alan and Kelsey Moore discovered when they tried to find kombucha, a popular fizzy, fermented drink, here in Scotland.
The non-alcoholic probiotic has been popular in China for thousands of years for its beneficial bacteria and, more recently, has become an increasingly favoured alternative soft drink for western, health-conscious consumers. However, it wasn't a trip to Beijing or Shanghai that whetted the couple's appetite – it was a visit to Kelsey's native Canada.
"Kombucha is in abundance and so readily available in Canada, and after visiting a few years ago, we really missed it when we got home," explained Kelsey, 36, who relocated to Glasgow more than a decade ago.
"There was one Wholefoods supermarket where we could get it sometimes but it just didn't really compare. So we thought, 'Why not just make our own?'"
So, three years ago, with just a single oak barrel, that's exactly what they did. Made with fresh fruit from independent supermarkets and brewed in their top-floor flat, the first bottles of Alan and Kelsey's premium kombucha were a surprise hit with a local distributor.
Soon they signed a lease giving them their own production space and taproom. From there, the small but dedicated team now brew You + I-branded drinks for thousands of customers and bars, restaurants and health food shops around the country.
"We started on a really small scale, and once you start scaling up, you have to change your methods and ingredients – it's been a case of trial and error," laughed the mum of three. "We took it one day at a time to be honest, and it has been a bit of a whirlwind. Do I think we envisioned we would be where we are today? I honestly don't know. But we are so happy people have taken to the drinks so positively."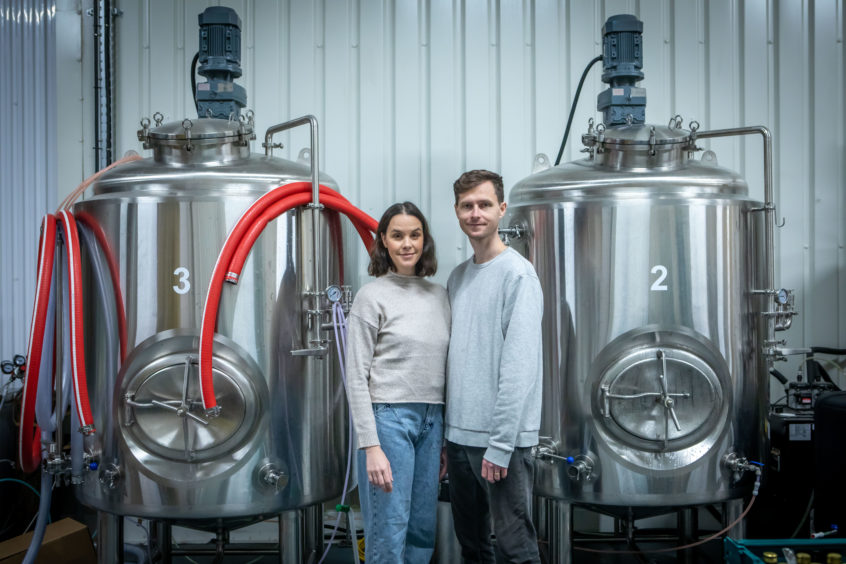 Now, as demand for healthy soft drinks has skyrocketed (the European kombucha market is expected to be worth more than £580 million by 2025), the pair have expanded their range of brews, adding barley water blends and botanical teas to their repertoire.
The unstrained barley water is made by steeping real pearl barley with complementary fruits and herbs, while the botanical teas include rooibos rose, sencha green and white peony chamomile flavours. The decision to turn their hand to more healthy hydrators, Kelsey says, was a no-brainer, and she's surprised more producers haven't chosen to harness the natural power of plants.
She explained: "It's crazy there's not, for example, more barley drinks out there. It's full of dietary fibre, it helps boost immunity, it's good for gut health, and it's an all-round great drink. There is a reason your granny used to give you barley water when you were ill. It's packed full of nutrients and fantastic for you. However, some barley drinks marketed as being for the 'family table' aren't necessarily very healthy, so we wanted to provide a better alternative."
Using only natural and organic ingredients, Alan and Kelsey hope You + I beverages will eventually become a firm family favourite.
Alan said: "We want to be the go-to healthy drinks brand. Increasingly consumers look for ethical alternatives to big companies and we have a clear purpose at our core – we want to build a brand that makes a positive impact on its community while providing healthy, alternatives that make people across the country feel better in every way."
Kelsey added: "If you're in a bar or a restaurant and you don't want to drink alcohol, there isn't really much choice. Hopefully we can change that."
---
What is kombucha?
Kombucha (pronounced "kom-boo-cha") is a fermented, slightly fizzy drink made from sweetened black or green tea, and a natural "symbiotic culture of bacteria and yeasts" – or Scoby, which is often described as "alive".
How does it taste?
Slightly tart and sour, kombucha also has a subtle sweet taste, depending on the other fruits and spices that are added during the fermentation process.
What are the health benefits?
Similar to other fermented foods, such as yoghurt and kefir, the bacteria in kombucha is thought to have a range of health benefits, most specifically for the gut. As a source of probiotic bacteria, some research has shown drinking kombucha can help aid and improve digestion, and boost the immune system. Additionally, green tea is rich in antioxidants.
Is kombucha alcoholic?
Due to the fermentation process, some kombucha may be alcoholic – although only slightly, with most only containing around 1% ABV. However, many brands produce drinks with only trace amounts, and are therefore considered non-alcoholic.
---
Visit youandi.co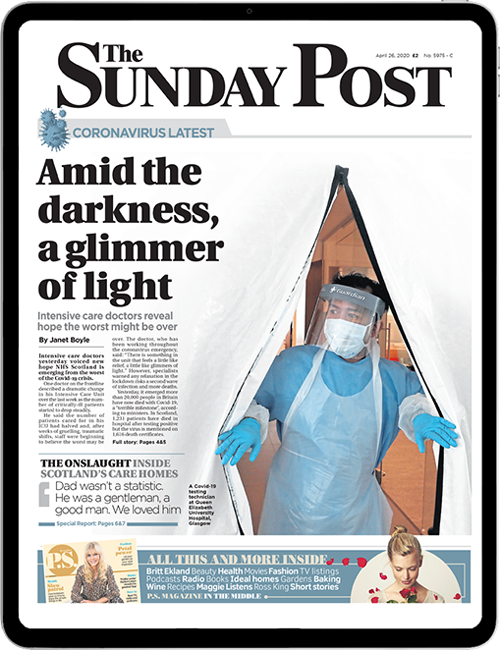 Enjoy the convenience of having The Sunday Post delivered as a digital ePaper straight to your smartphone, tablet or computer.
Subscribe for only £5.49 a month and enjoy all the benefits of the printed paper as a digital replica.
Subscribe