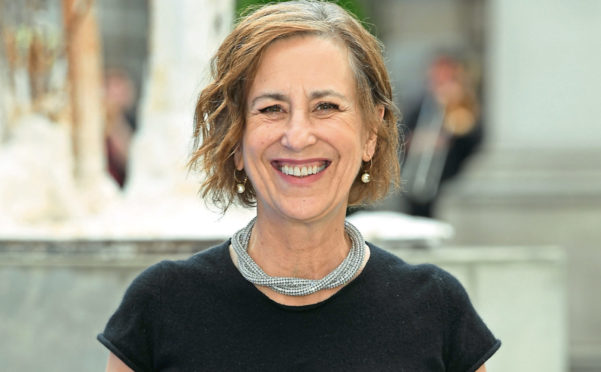 Modern Scotland's literary superstars are world-beaters, according to Kirsty Wark.
The broadcaster said the recent award-laden acclaim for the country's novelists and poets has only put the spotlight on a wave of talent already cresting.
"It's always been there, but people are now seeing this explosion of great writing and celebrating it," she said. "There are so many brilliant Scottish writers now – Douglas Stuart winning the Booker prize, Denise Mina's new book, Louise Welsh, Andrew O'Hagan.
"I think writers have always expressed something about our culture and language. I don't think they are necessarily political with a capital P but they discuss our present situation in a way through fiction and there is something universal in what we write.
"Look at Shuggie Bain, which is written in the Glasgow dialect of a particular area – it's been translated all over the world. Even though some of our writing might be difficult in terms of translation, it does seem to hit the mark.
"Our modern-day writers look at Scottish culture. And it's not a single culture – there is a variety, and many languages. That's what makes our work so rich, as we have Doric, Gaelic, Scots, standard English, and writers move between these as well. I think language and the key to where we are culturally comes through our literature.
"Scottish literature has always revealed something about our national character, our preoccupations – what makes us laugh and what makes us cry."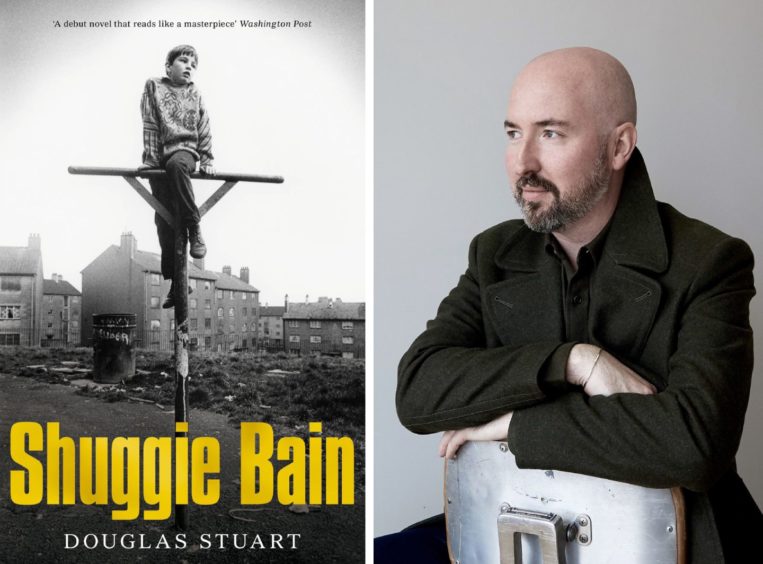 Wark explores the country's past and present literary landscape in new radio series Written In Scotland, which starts this week and examines the way Scottish authors distinctively reflect the perception of their homeland. She also looks at whether literature still has an influence on the country's national image.
"We had many fine writers coming up through the 18th and 19th Centuries, even before we reached this cornucopia of today," she continued. "It's interesting, because in many ways – years and years ago – we were seen as the dour Presbyterian man after the Reformation, but there has always been a rich vein of writing.
"What I wanted to do was celebrate the current writers but also look back at what created this great canon of Scottish literature. No other country has such a big, imposing monument to an author as we do to Sir Walter Scott, no other country has a railway station and bridge named after Waverley, Scott's first novel.
"Burns is our biggest export in terms of people understanding and referring to him for events like Burns Suppers and Hogmanay. And look at Robert Louis Stevenson – he should be celebrated more. Jekyll and Hyde is shorthand, it has universality – even if you haven't read it people understand what it means.
"Look at Tartan Noir. Often these detectives are not necessarily good people but they are interesting. Ultimately, you hope they are good, but the point of all that is we seem to understand the darkness and light in Scotland, good and bad.
"My favourite short story is Thrawn Janet by Stevenson. It has all the darkness and acuity of detail you'd want from a short story – it's tremendous – but it deals with the idea darkness was close to the surface in Scotland."
Written In Scotland will feature contributions from authors such as Andrew O'Hagan, AL Kennedy, Val McDermid, Meg Bateman, Ian Rankin and Jenni Fagan.
Wark continued: "I was also incredibly keen to broadcast some of Donald Dewar's speech from the opening of the parliament. I cannot think of a better speech about Scotland. I also can't think of a time where a first minister of a country, in the space of a short speech, manages to invoke Scott, Burns and the language of Mearns. Because Donald collected and claimed books, he understood the power of literature and writing.
"Then there's Jackie Kay, who hears about the baby boxes going out across Scotland and thinks she would like to put a poem in them. What better way to introduce poetry into people's lives than through a baby box.
"We are good at embracing poetry now, too. Poetry is chiselled on the outside wall of the parliament.
"I think we understand the power of literature."
---
A FAVOURITE BOOK
Kirsty's favourite book of recent times is Andrew O'Hagan's acclaimed Mayflies, a coming-of-age novel that develops into a touching look at lifelong friendship and male bonding.
"It's one of my favourites," she said. "And coming from the west coast – where the book is set – there are certain things that chime with me as well, even
though it was a later period and a different set of people.
"Mayflies is an unbelievably good book, and Andrew O'Hagan is one of our foremost writers – very thoughtful and stylish."
---
Written In Scotland, Radio 4, Thursday, 11.30am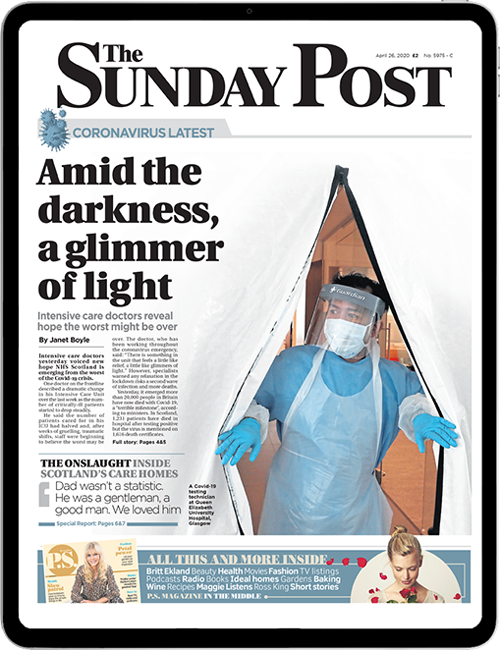 Enjoy the convenience of having The Sunday Post delivered as a digital ePaper straight to your smartphone, tablet or computer.
Subscribe for only £5.49 a month and enjoy all the benefits of the printed paper as a digital replica.
Subscribe