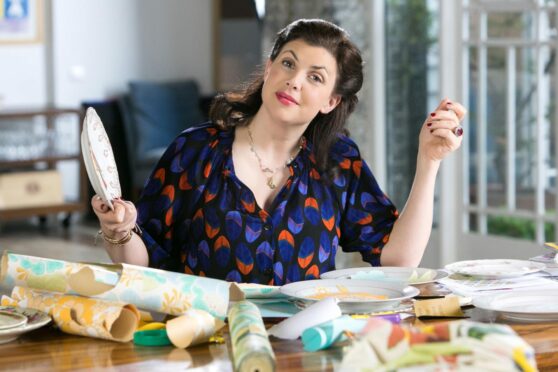 How do you take your privilege? Kirstie Allsopp likes hers unacknowledged, and garnished with a pinch of disdain.
She slurps it from a gilded chalice then pretends it doesn't exist by hurling the goblet against the ground, rather like one would a child's iPad. Don't tell me you've never taught a kid a lesson by smashing up their expensive gadgets. Have you learned nothing from Allsopp?
By now, you should have picked up a tip or two. Kirstie is enthusiastic about doling out life advice, you see. A few years ago, she told us all how "disgusting" it was to keep a washing machine in the kitchen (you don't have a utility room? How unchic).
Last week, the Location, Location, Location presenter explained how if we all relocated, relocated, relocated the money we spent on Netflix, gym memberships and coffee into a savings account, we'd be putting down mortgage deposits faster than she puts down the lifestyles of the less fortunate.
It's the 2022 redux of 2017's smash hit by Australian real estate mogul Tim Gurner: Stop Eating Avocado On Toast If You Want A House, Idiots. Once again, an out-of-touch millionaire is dispensing nonsense counsel to everyday people. And just like five years ago, the numbers don't add up.
The average cost of a house in the UK has rocketed to a record high of £276,759; the median UK salary is £31,400. I might just be a pleb who went to a comprehensive school but even I have the mathematical nous to see the gulf in that ratio. Cutting back on a few luxuries isn't going to fast-track an aspiring homeowner into the dwelling of their dreams – or even, the way things are right now, the house of their most fetid nightmares – because the system is fundamentally broken. We have too few houses, too many landlords and too Tory a government to be able to offset the obstacles to home ownership with a period of self-imposed austerity.
And what the hell would Allsopp know about living modestly, anyway? She's never been someone of slender means. Her dad, Charles Henry Allsopp, is a baron. He's also the former chairman of fine art auction house, Christie's, and swung the gavel on Van Gogh's Sunflowers in the 1980s. Allsopp said she bought her first home aged 21 with a bit of "family help". Though she didn't specify what she received, I imagine it was considerably more than a £20 TK Maxx voucher and a dog-eared Delia Smith cookbook.
The TV presenter suggests that young people lean on their families, too. "Could you get a job at 18, stay at home with your parents for three years, and save every single penny?"she asks. Easy done, I suppose, if you get along with your parents, they have enough space for you, they don't require digs money to contribute to soaring food and energy costs and you're happy to shelf your sex life for the foreseeable. Or do poor people not deserve pleasure?
These days, Allsopp lives in a luxurious Notting Hill home and owns a holiday house with a tennis court in Devon. Presumably the washing machine has a bedroom of its own, too. Reports suggest Allsopp's net worth is £16 million; a fortune that, while earned, has come all the more easily because of her upbringing. Oh, and let's not forget that her partner Ben Andersen is – what else – a property developer. I think this is the point where I look to the camera with one eyebrow arched.
Young people are having a miserable enough time as it is right now without being subjected to tone-deaf financial advice from someone who has breezed through life without having to worry about money.
Perhaps if our country wasn't ruled by exactly that type of person, we wouldn't be in this mess in the first place.
Natasha Radmehr is a columnist, freelance writer and magazine editor.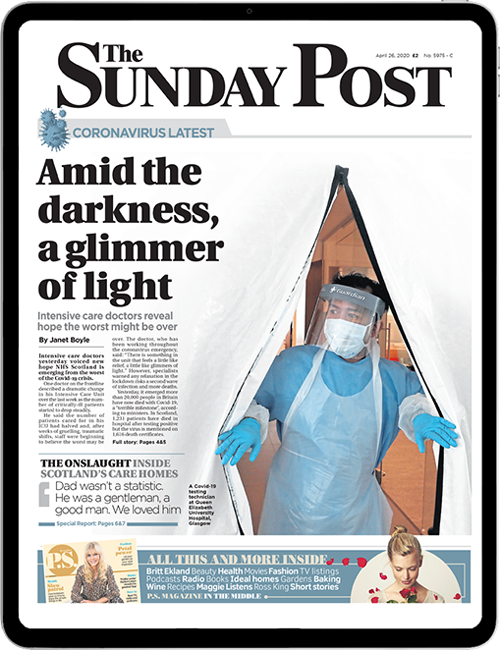 Enjoy the convenience of having The Sunday Post delivered as a digital ePaper straight to your smartphone, tablet or computer.
Subscribe for only £5.49 a month and enjoy all the benefits of the printed paper as a digital replica.
Subscribe