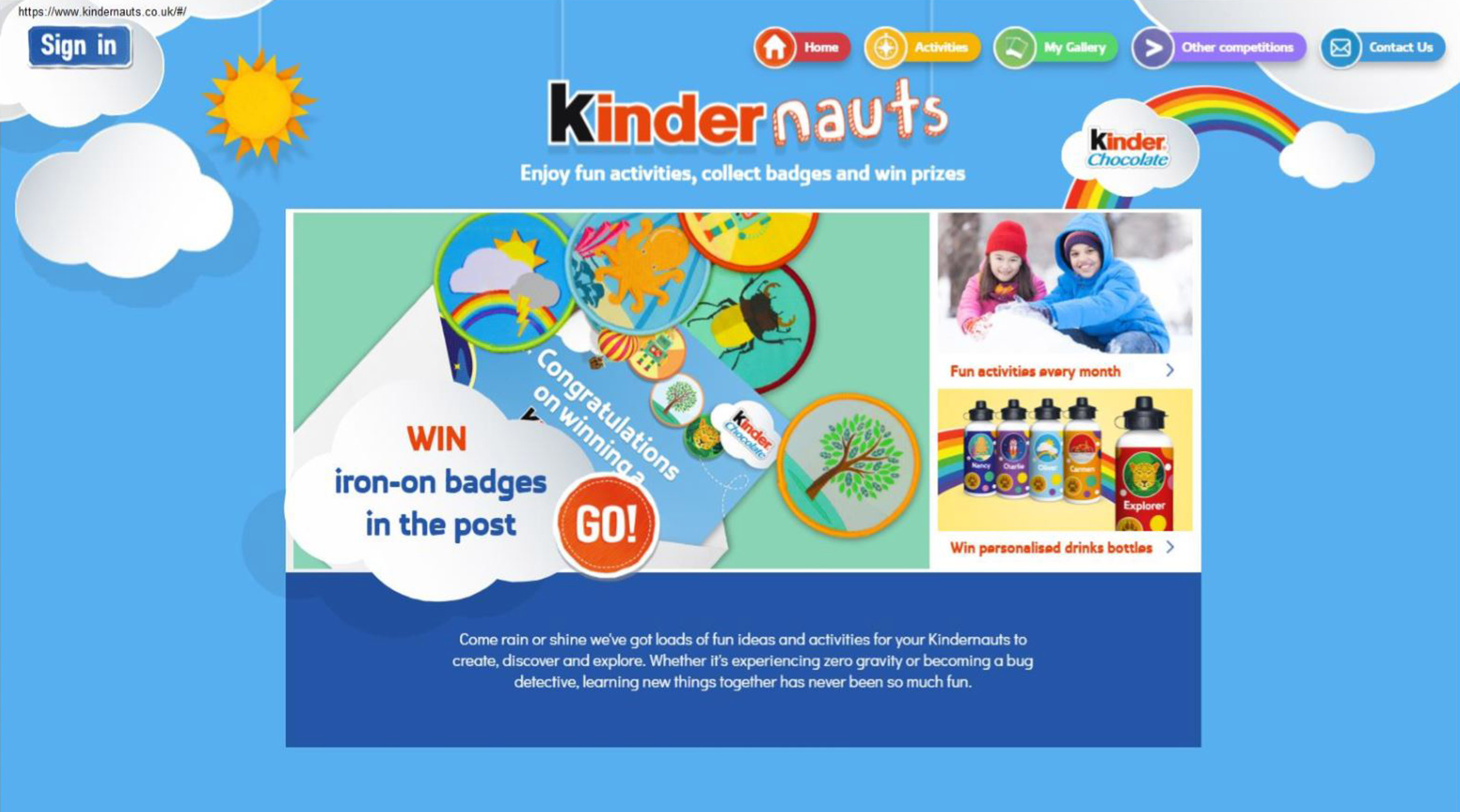 WEBSITES, an app and a YouTube channel promoting Kinder chocolate and toys have been banned for targeting junk food advertising at children.
The homepage of the Kindernauts.co.uk site featured cartoon images of a sun and a rainbow and the promise of "fun activities" and "prizes", a Kinder Chocolate-branded video showing children playing outside and a cartoon map leading to activities such as "becoming a bug detective" and "create a butterfly feeder".
The website magic.kinder/en also featured Kinder branding alongside games and videos labelled as suitable for children aged three and over, including short animations of Kinder Surprise toys.
The Magic Kinder app showed the Kinder logo and a range of activities for young children such as colouring in and games and included a "Surprisery" section enabling users to collect up to 308 virtual Kinder Surprise toys, while the Magic Kinder YouTube channel featured animations similar to the website.
The Children's Food Campaign complained that the platforms were ads for products high in fat, salt or sugar (HFSS), mostly targeted directly at pre-school or primary age children.
Ferrero UK, trading as Kinder, said it was their policy to direct all advertising and marketing related to Kinder at adults.
It acknowledged that the home page of the Kindernauts website contained two visible references to Kinder chocolate, and had removed these "in the interests of providing reassurance to parents".
It said the Magic Kinder website, app and YouTube channel were not ads in themselves but "educational/entertainment services provided to parents", and promoted toys rather than any HFSS products.
The Advertising Standards Authority (ASA) noted that ads for HFSS products must not be directed at children, and that no medium should be used to advertise such products if more than 25% of its audience was under 16.
It said even young children were likely to be familiar with the Kinder brand and logo and would specifically associate it with one or more chocolate products, concluding that the Kindernauts website had the effect of promoting HFSS products and was directed at children.
The ASA noted that it was not possible to buy Kinder Surprise toys separately from Kinder Surprise chocolate, and said the Magic Kinder website, app and YouTube channel were by extension ads for the Kinder Surprise food product.
It said: "As with the Kindernauts website, while we acknowledged that children might engage with the various activities in the presence or under the supervision of adults, the content of the website, app and YouTube channel was specifically created as content for children under 16 years of age and would be primarily interacted with by children.
"We considered that the website, app and YouTube channel were therefore directed at children through the selection of media or the context in which they appeared. Because all three ads were HFSS product ads they therefore breached the Code."
It ruled that the website, app and YouTube channel "ads" must not appear again in the form complained about, adding: "We told Ferrero UK Ltd to ensure that HFSS product ads were not directed at children through the selection of media or the context in which they appeared.
"We also told them to ensure that HFSS product ads that were targeted through their content at pre-school and primary school children did not include a promotional offer or licensed characters popular with children."
A Ferrero spokeswoman said: "Magic Kinder was designed by a team of experts as a fun and educational app for families to use together. We have clear guidelines in place that ensure that there are no food products visible or referred to throughout the app.
"As a consequence of the ruling, Ferrero regrets that it has had to make the decision to temporarily suspend the app in the UK. We believe this highlights the need for further guidance and consultation on marketing across the UK industry."
The Children's Food Campaign said the "landmark ruling" set a precedent for future brand advertising and use of child-friendly cartoon characters and toys by confectionery, snacking or fast food companies.
Children's Food Campaign co-ordinator Barbara Crowther said: "These web and app-based games and videos were deliberately designed to encourage children as young as three years old to collect the toys associated with Kinder chocolate.
"In the midst of a rising child obesity crisis, it's about time the ASA called time on these irresponsible marketing tactics, and we're delighted they upheld our complaint."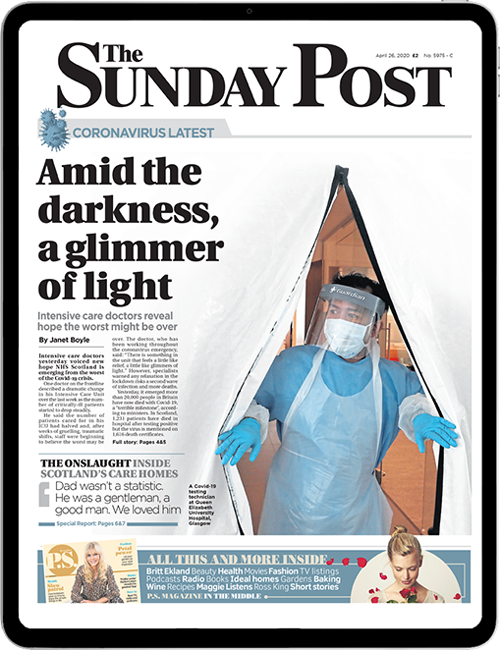 Enjoy the convenience of having The Sunday Post delivered as a digital ePaper straight to your smartphone, tablet or computer.
Subscribe for only £5.49 a month and enjoy all the benefits of the printed paper as a digital replica.
Subscribe