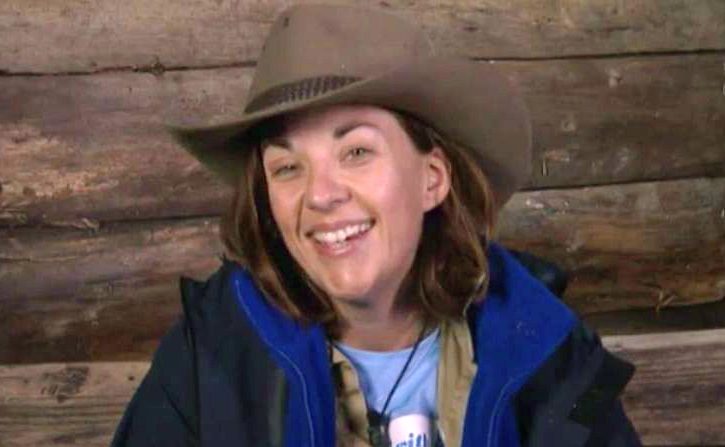 LABOUR leader turned jungle celebrity Kezia Dugdale was codenamed Spice during her secret negotiations with the ITV production team, we can reveal.
The huge effort to keep her departure secret can be detailed today after the politician was plunged into a series of fraught inter-camp challenges in I'm a Celebrity.
Negotiations about her appearing on the reality TV show lasted weeks after the Lothians MSP – who caused huge controversy when it was announced she will miss three weeks of parliament to take part – initially turned down the offer before changing her mind after being asked again.
She was given the codename Spice to use when discussing the show to avoid other Holyrood politicians – including critics from her own party, who have accused her of betraying her principles and voters – overhearing.
Kezia flew out to Australia five days ago and, we can reveal, took an unexpected luxury item into camp.
She did not choose a pillow, hair brushes or a loved one's photo like other contestants.
Kezia has taken a hand-knitted Highland shawl into the heat and humidity of the Australian jungle.
Caithness pensioner Anna Briggs handed the shawl she knitted to Kezia at a Scottish Labour event in the city and the Lothians MSP has treasured it since.
The gift is part of the "shawl of courage" initiative which sees people knit the cosy accessories as a sign of friendship for those in need. Anna, who is part of the chaplaincy team at Caithness General Hospital in Wick, knitted her first shawl in 2007, when living in Liverpool, for the family of Rhys Jones, the 11-year-old boy who was murdered when he was shot in the back by a 16-year-old gang member.
She said: "I've lost count of the number I have knitted since then.
"The shawl ministry started out in 1998 and is the simple act of making something for someone to let them know you are thinking of them or they are not alone.
"It gives them comfort, particularly through difficult times, and it has become a worldwide phenomenon.
"I used to be a councillor and I know that politics is a rough game, and particularly hard for women, and I just think Kezia is very brave, so I wanted to give her something to encourage her and to give her comfort."
Kezia knows it is a big risk… and a massive opportunity, says friend and adviser Alan Roden
Asked about Kezia taking her shawl on the show, Mrs Briggs, 70, who lives in Thurso, said: "I think it is very touching that she has taken this into the jungle. I am very happy that it did mean something to her and I wish her all the best."
Contestants are allowed to fly out a partner, friend or relative to greet them when they come out of the jungle.
Kez's partner SNP MSP Jenny Gilruth has ruled out going to Australia but Kezia's pal and former Labour advisor Alan Roden, who writes for us today, will head there tomorrow.
Meanwhile, in camp, radio host Iain Lee faced last night's trial – and failed spectacularly.
Lee, who came into the jungle with Kezia Dugdale, had to make his way through a series of water-filled boxes full of critters.
But the presenter struggled to get breaths in the air pockets as he sought to retrieve stars that would have meant meals for his starving campmates.
Eventually, he followed Amir Khan by saying, "I'm A Celebrity … Get Me Out Of Here!" and the trial was over. He was given oxygen by as a precaution.
He later welled up in camp as he apologised, with Becky Vardy saying: "That was the most horrific thing to have seen."
Mandy Rhodes: Jungle camper Kezia Dugdale is a disgrace to her party, parliament and politics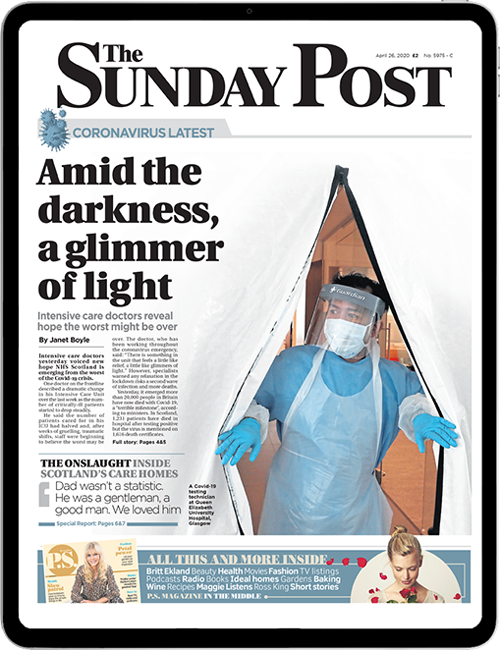 Enjoy the convenience of having The Sunday Post delivered as a digital ePaper straight to your smartphone, tablet or computer.
Subscribe for only £5.49 a month and enjoy all the benefits of the printed paper as a digital replica.
Subscribe